Beats Studio Buds Unveiled In Full In Taiwan Recording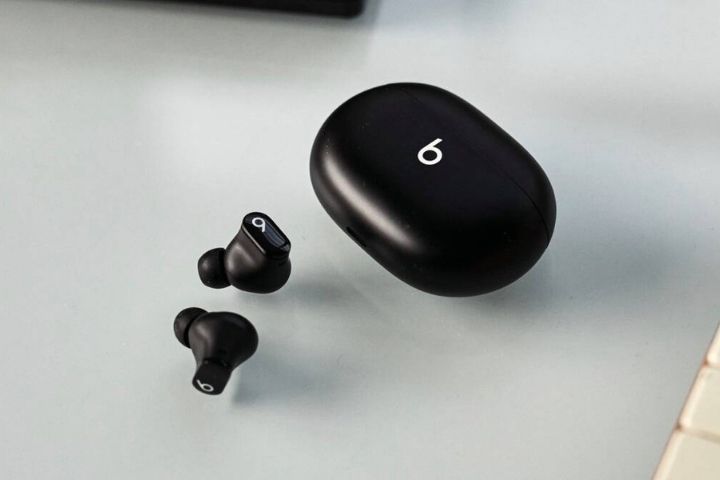 Apple and Beats have not yet announced them, nevertheless, the appearances and clues about their arrival are hardly count anymore: the existence was leaked in an iOS beta, then they were spotted in the ears of basketball superstar LeBron James, then even in a music video, in any case, the best glimpse of what Beats Studio Buds will look like is offered as a surprise by a new recording made in Taiwan.
While not marketing photographs, but images captured for mandatory legal and commercial registration, Beats Studio Buds are clearly visible because they are immortalized at close range, including the carrying and charging case.
The design is completely different from what we've seen so far in both the Beats and AirPods range. The body is very compact, devoid of the historic AirPods stem and also lacking support for the earcup, while the inevitable Beats B logo is visible on the outside, here made in white on black earphones.
In the images that we report in this article, in addition to the transport and charging case, the cable included for charging the case is also visible, as reported by MacRumors. It is a cable with two USB-C connectors at the ends, also a change and a novelty since up to now both the Beats devices and AirPods have used a Lightning connector, a further indication that even Apple now seems to prefer this non-standard standard. only for his computers but now also for accessories.
One last note: in the photographs of Beats Studio Buds of the Taiwan recording, only the black version is visible, but from the previously leaked images, we already know that they will also arrive in white and red colors, with charging case in the same color. The appeal still lacks a launch date, but given the number of materials and clues, it is legitimate to wait for an official announcement and availability soon, except for problems caused by the global shortage of chips.
Also Read : The Best Wireless Earbuds For Every Mood