The Best Wireless Earbuds For Every Mood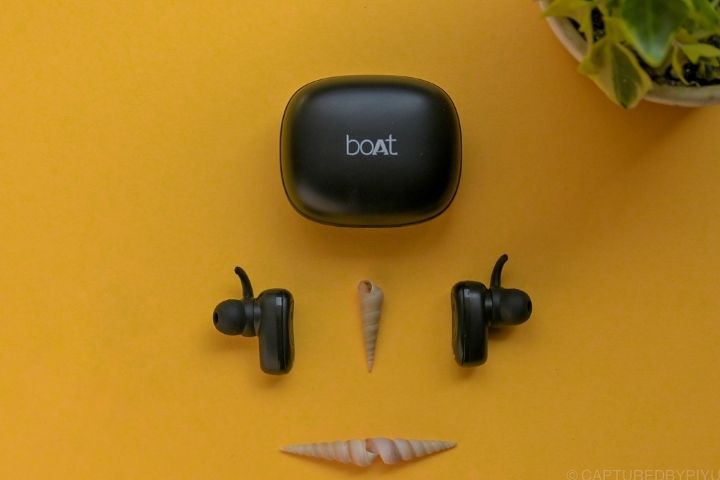 There's nothing like a good song to pick up your mood, to vibe when you're happy, or relate to when you're sad! Just like we have movies that match our mood and lighten up our spirits (thanks to Bollywood!), I am sure we all have a trunk full of music classified for our different moods. Some are the feel-good songs, some when your crush breaks your heart, some for motivation and a playlist of songs that we claim as ours!
Yes, no one touching or discovering these gems. But for these songs to work their magic on you, you need to have the best audio wear. Oh no no! don't activate your panic mood right now, we got you. Here is a list curated especially for you to choose from the best wireless earbuds that fit your mood just right!
boAt Airdopes 441 Pro
May the only mood you get in is energetic and motivational for boAt Airdopes 441 Pro is here to lighten you up instantly!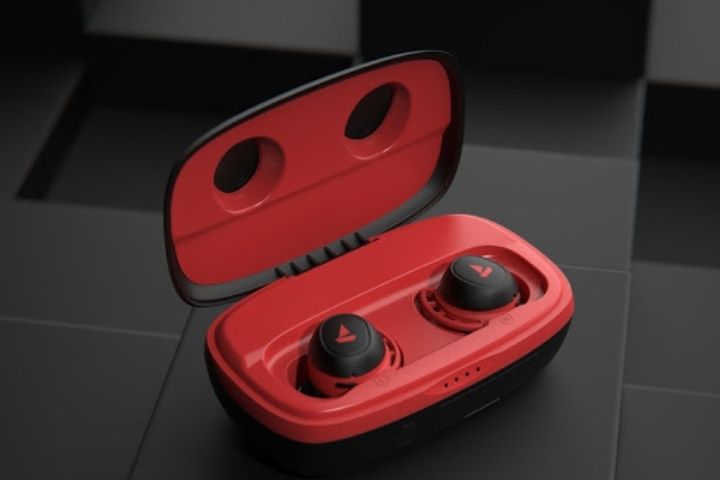 The Insta Wake n' Pair Technology makes sure the earbuds connect with your device the moment they leave the case. We suggest you take that long run under the moon, get on the workout you've planned for ages and dance it out in the rain while having your full Bollywood moment for these Airdopes are with IPX7 rating, sweat, water and dust resistant!
Switch moods after moods but as a guarantee the one thing that will stay constant are these Airdopes with a battery that strong, it is time for you to enjoy music non-stop for 150 hours and never give up hustling. The secure fit makes sure you never lose a race or any of these wireless earbuds. Always stay connected even when afar with the latest V5.0 technology that makes happiness accessible.
Guess what? boAt Airdopes (read the Best Bass earbuds) come with a classy and sassy 2600mAh charging cum carry case that never lets you run out of battery or style!
So if you are looking for the best wireless earbuds, I think by now you're hooked to this article.
Noise Shots Groove
Welcome in your life the noise that is pleasant and reasonable. A world of clarity and audio that makes you groove and bass is what defines noise shots groove.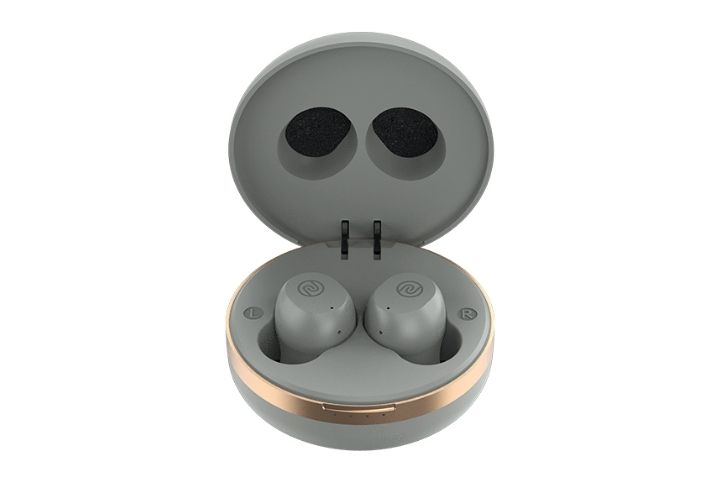 With 6mm drivers, say hello to your happy moods and playlist and get ready to feel the beat in every nerve of your body. IPX5 makes it sweat resistant and here is your hint that you can shake a leg without worrying about the sweat!
With type C charging hop on the journey of binge watching for 15 hours max on one charge. Snuggle your ears with the ergonomic, comfortable design meant especially for fitting your ears perfectly. With sharp audio and thumping bass it is time for you to decide what is the best for you!
Skullcandy Spoke True Wireless Earbuds
It is time for you to dive in and read with us about this third true wireless earbuds which is as cool as it sounds!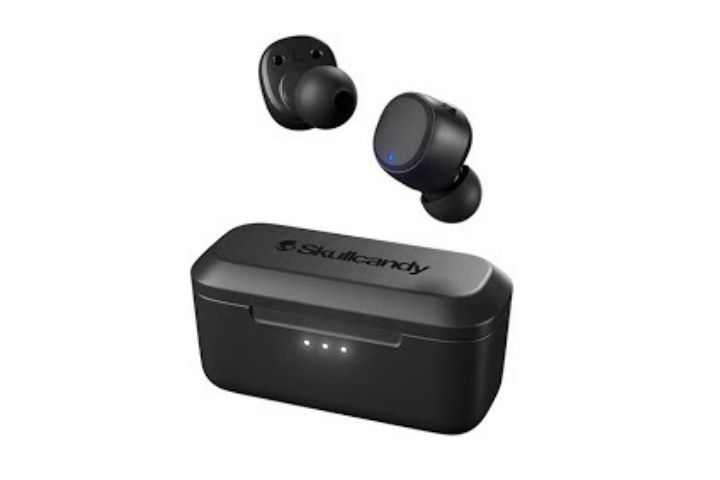 Skullcandy rather ear candy is a treat to your ears and soul just like all the others! Let's keep things simple with Spoke having straightforward features to make your life easier for you. With easy to control one button that manages everything for you without touching your phone Skullcandy Spoke will always keep you woke.
Designed in such a way that if you want to go solo just one earbud is enough for the both of them. IPX4 makes Skullcandy Spoke resistant to a little rain shower and massively bad times! Lasting 14 hours in battery dive in music and submerge in trance for a long time.
Grab your popcorn for there are two more left for you to decide from. Told you, we got it all covered for you!
MIVI DuoPods M80
With great sound, unleash the beast and let the sadness fade away for these DuoPods M80 got your back!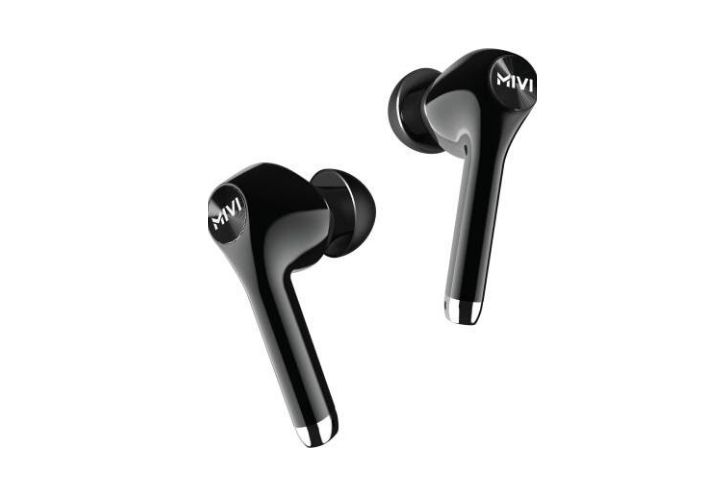 From HD sound to great battery life they have it all just like all these products! MEMS Mic enables for you to have a hassle free calling experience. Make your playlist and mood punchier with the extra bass that DuoPods have only for you! Don't worry for the pods won't be any burden to you with their lightweight and comfortable fit, the DuoPods are here to take all the burden away!
Just like all the other earphones these too come with controlling buttons for your own convenience. The voice assistant would be the one thing that listens to you in one go! In the mood of gaming? Well, these wireless earbuds with super low latency will enhance your experience and uplift your mood!
Oneplus buds Z
Last but not least meet oneplus buds Z! With a full charge get a playtime of 20 hours and set your mood just right without worrying about charging for a long time. IP55 will make it possible for you to enjoy outdoor workouts even in rainy weather, keeping your listening experience resistant to water. Having fast charging, dynamic drivers and what not, oneplus buds Z are definitely not the last in this race.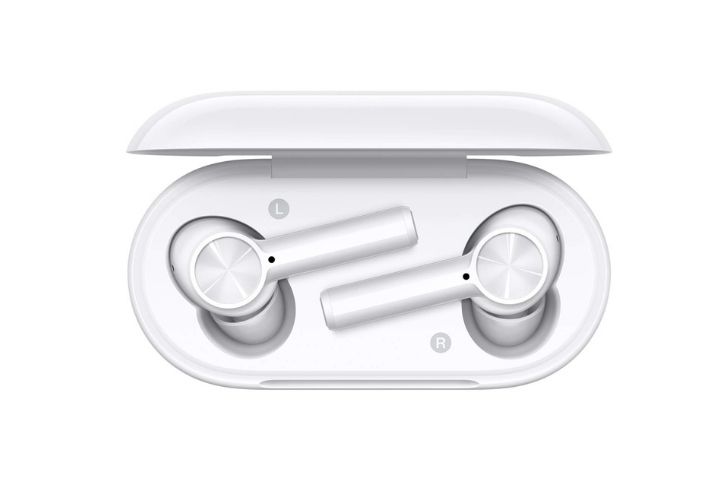 So go ahead, pick one for yourself and make music a personal affair. Run the course of your mood and never settle for anything less than the best for you!
Also Read : The Price Of The New Samsung Galaxy Buds Pro Headphones Leaks