4 Examples Of How Robotic Process Automation Improves Banking Processes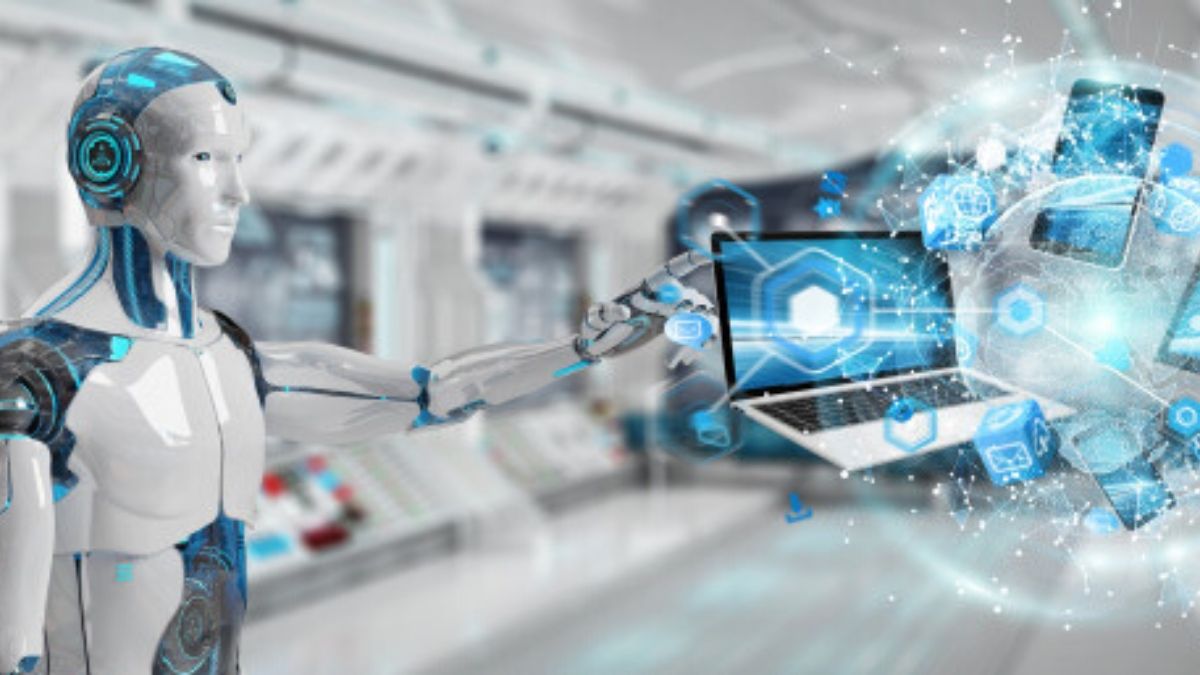 Robotic process automation, as part of their digital transformation process, banks and other financial institutions have established themselves as the first to adopt smart technologies. One of the most recent trends in the automation of robotic procedures.
Although the use of artificial intelligence has grown by leaps and bounds in the financial sector, there is still a long way to go. One of the robotics solutions with the highest potential in the industry is the use of robots in process automation, also known as Robotic Process Automation (RPA).
Unlike other banking technologies, RPA is not artificial intelligence but relies on it for the automation of business processes, mainly transactional, based on specific rules. It is, in a nutshell, software that learns from a user and helps him perform simple tasks.
Characteristics Of Robotic Process Automation
According to the Robotics Process Automation Advisory Financial Sector report published by PwC Mexico, these are the characteristics of RPA:
It is a technology that allows you to configure "Robots Software" to automate manual or semi-automatic tasks in an integrated way, with the current systems of the organization.
It is a virtual workforce, which complements the human team of the entities through the simulation of the activities that employees carry out day by day.
It is a technology that improves productivity through the reallocation of high-value activities to employees.
It is a workflow-enabled for the interaction between systems and platforms.
It is a solution for cost reduction and reduction of human or manual errors.
RPA In The Banking Sector
According to the PwC report, "70% of financial institutions have already analyzed, or are analyzing, the implementation of RPA and the impact on their organization. 16% are already in the process of implementation ".
For market-leading financial institutions, efficiency and effectiveness are a priority. The application of robotics in processes is a way to optimize activities such as payment processing or billing, report creation, data validation and update, data migration between bank applications, and financial claims processing.
"It is probable that in the next 15 years 45%, and maybe up to 75% of the outsourced work existing within the financial services sector will be carried out by robots, or to be more precise, by a Robotic Process Automation (ARP ) "
Cliff Justice, Advisory Director of KPMG LLP.
Success Stories Of Robotic Process Automation
1. Bancolombia: Financial Advice
Through "Invesbot," the bank offers its clients the opportunity to manage their investment portfolios better. The robot provides real-time information about the portfolio's performance and can advise on making changes to it, taking into account market conditions.
For Bancolombia, the implementation of this roboadviser represents the great potential to expand its customer base and offer added value to its digital customers. "The idea is that the client does not have a higher cost for advisory services," said Juan Felipe Giraldo, president of Bancolombia Securities. "We see this more as a path to growth, rather than something that allows us to reduce the number of financial advisors," he added.
2.Kryon Systems: Claims Processing
The use of the most widespread robotics in banking is related to customer service processes, particularly in the handling of claims. A successful example of the implementation of RPA solutions in this area is Kryon Systems, an RPA solution provider based in Tel Aviv, which has worked with different financial institutions in the region.
Francine Haliva, senior vice president of the company, said in an interview with Finance TNT, that the automation of claims payments allowed a reduction in response time and a decrease in human errors. "Once they automated the process with the RPA platform, this process began to be carried out in less than two hours, automatically, instead of the four days that workers normally took," he said.
3.Bank Of New York Mellon: Fraud Prevention
One of the most common problems faced by users in the digital age is identity theft. Cybercrime is increasingly sophisticated, which requires banks to implement more effective cybersecurity solutions.
Financial institutions such as Bank of New York Mellon have already bet on the automation of robotic processes to identify fraudulent transactions without generating friction in the user experience.
Through RPA solutions, the bank monitors the use of credit cards, storing profiles and usage patterns that include changes for seasons such as Christmas or holidays. Subsequently, through machine learning algorithms, it performs real-time analysis to identify anomalies in the use of credit cards and avoid unauthorized transactions.
4.KeyBank: Invoices And Accounts Payable
This bank, based in Cleveland, United States, has incorporated the RPA principles to offer a comprehensive solution that optimizes electronic billing based on payment cycle management. RPA technology has eliminated the need for employees to perform repetitive manual tasks and, thanks to machine learning capabilities, they have improved the user experience from start to finish.
"Banks have traditionally focused on payment execution," Matt Miller, head of products and innovation at KeyBank for commercial business payments, told Finance TNT. According to Miller, thanks to the RPA, the bank no longer needs to transform the information into a standard format for consolidation. Additionally, they have added advanced controls, such as the online payment cycle report, to ensure that no payment date is passed.
The transformative potential of PRA and cognitive automation is unprecedented. It is no longer about whether or not financial institutions should adopt these technologies, but when they will. Those who resist or take a long time to implement them may become irrelevant in an increasingly competitive market
Also Read : Robot plays "Super Mario Bros." With a Controller