Cybersecurity In Banking: Biggest Threats To Know About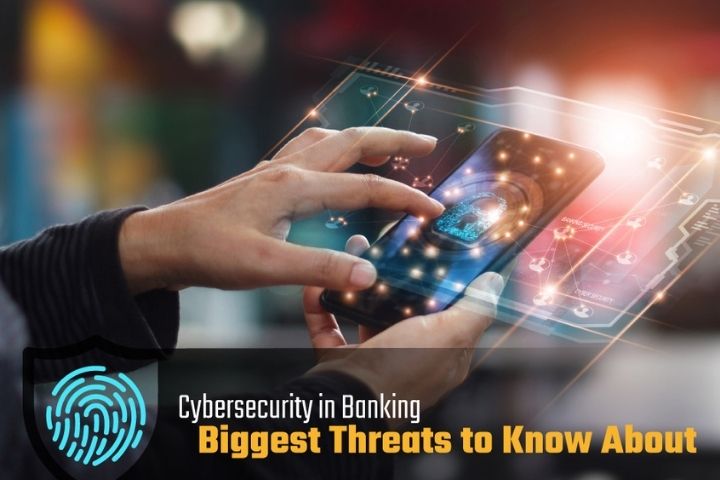 The finance industry is among the top industries most often targeted by cybercriminals, and according to a report from Accenture and the Ponemon industry, the cost of cyberattacks is highest in the banking industry, costing over $18 million annually, per company.
Banks, and companies in the finance industry, naturally hold a huge amount of customer's sensitive data including financial information and personally identifiable information (PII), making them lucrative targets for hackers and cybercriminals since this type of information can be easily and quickly monetized.
While the financial and banking industry is subject to strong regulations regarding cybersecurity, there are still vulnerabilities and weaknesses as various attack vectors increase in frequency.
With that being said, here are the biggest cybersecurity threats in banking to know about, and how to tackle them.
1. Malware
With online banking becoming the norm, the banking system is now always connected to various end-user devices such as cell phones, tablets, and laptops.
The thing is, these end-user devices are often unsecured and might be infected by malware, which in turn might compromise the whole banking network when they are connected with it. Even worse, sensitive data like the user's financial information and password might be transferred in this connection, and thus the hacker might intercept it via the malware infection.
To tackle this issue, it's very important to protect the whole system from malware infection by installing a proper firewall and antivirus/anti-malware infrastructure. Educating end-users about how to protect their devices is also crucial.
2. Credential Stuffing and Credential Cracking
With how end-user accounts in the banking network typically contain valuable information (i.e. the ability to transfer money to the hacker's account), many cybercriminals use malicious bots to perform credential stuffing and credential cracking attacks in an attempt to perform account takeover (ATO), for example by using brute force methods to guess the user's password.
Since many of these attacks are made possible with the use of bots, having an adequate bot management solution is crucial in protecting the banking network from this type of attack. An A.I.-powered solution like DataDome can effectively protect the network from increasingly sophisticated malicious bots that are also utilizing AI and machine learning in performing their activities.
3. Unencrypted Data
No matter how good our data security infrastructure is, banking institutions should properly encrypt all sensitive data. This is to ensure that even if your sensitive data is somehow stolen by cybercriminals, they won't be able to use it in any way.
While this is an obvious practice, this crucial aspect of banking cybersecurity is often overlooked, and when sensitive data is left unencrypted, a successful data breach will mean that the hacker can use the data right away, creating serious and even long-term damages.
4. Spoofing
A relatively new cybersecurity threat is spoofing, which is how cybercriminals impersonate a banking website or web app with a website that looks and functions exactly the same (with a similar URL). When users enter their login information, the information is then stolen by hackers to be used on the real banking website. In more sophisticated cases, cybercriminals can actually target users who visited the correct URL of the banking website.
It's very important to constantly monitor the existence of these spoofed website URLs, and take the necessary measures to protect both your users and your system.
5. Unsecured Third Party Services
It's a common practice nowadays not only for banking institutions but for many businesses in various industries to employ third-party software and APIs.
However, if these third-party solutions aren't properly secured and are not maintaining cybersecurity best practices, the banking network can also be compromised.
It's very important to double-check whether third-party vendors have properly protected themselves from cybersecurity threats before deciding on their solutions.
6. Manipulated Data
Hackers might not steal and use the stolen data right away, but manipulate the data to their advantage.
Due to the nature of the attack, however, this can be quite difficult to detect right away and might cost the banking institution a lot of financial and reputation damage before it is detected. This is because the manipulated data might not look that different compared to the original data, and might be designed to cause small but incurring damages.
Conclusion
Despite these cybersecurity threats, there are also various solutions banking and financial institutions can use to support the business and protect itself from various cybersecurity attacks. This will include finding the right technologies and partnering with the right third-party vendors to maintain cybersecurity best-practices.
Aslo Read : 6 Must Have Technical Skills In Cybersecurity