What is Business Application, and What is the Importance of Business Applications?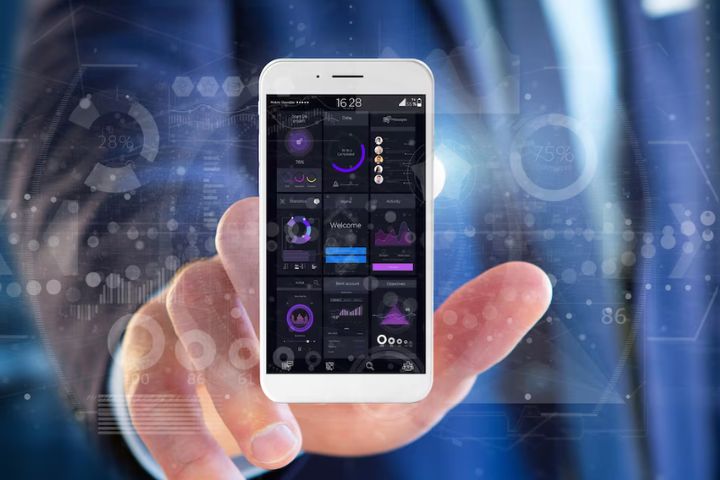 Business applications are fundamental tools in the management and operation of any business. Its relevance is evident in various critical aspects of business success.
This article will explore the importance of enterprise applications in various contexts.
What is a Business Application?
An enterprise application is software designed specifically to meet the needs and objectives of a company. These applications manage various business functions, improve operational efficiency, and assist decision-making. Not all businesses require an enterprise application, but many benefit significantly from implementing it.
Can Any Company Have a Business Application?
In theory, any company can have a business application if it considers that this tool can improve its efficiency and competitiveness. However, the decision to deploy an enterprise application should be based on the specific needs of the business, its budget, and its ability to manage the deployment. Not all businesses need or can afford an enterprise application, so it's essential to carefully evaluate whether it's suitable for your business model and goals.
Types of Business Applications
ERP Applications integrate and automate critical processes such as accounting, inventory, and human resources.
CRM Applications: Manage customer relationships and improve communication.
HRM Applications: Manage human resources and performance monitoring.
Financial Applications: They simplify accounting and financial management.
Project Management Applications: They facilitate the planning and monitoring of projects.
Business Analytics Applications: Provide advanced analysis for strategic decisions.
Best Improvements You Will Notice in Your Company with Applications
Operational Efficiency
Business applications automate routine tasks, reducing time spent on manual processes.
They streamline internal communication and collaboration between teams, improving operational efficiency.
Informed Decision Making
They provide real-time data and in-depth analysis.
They help identify trends and patterns, making strategic planning more accessible.
Improved Customer Experience
They facilitate interaction with customers, offering faster and more personalized service.
They optimize customer relationship management (CRM) to strengthen business relationships.
Effective Financial Management
They simplify accounting and financial control, avoiding human errors and reducing risks.
They facilitate monitoring income and expenses, contributing to better cash flow management.
Market Competitiveness
Companies that use enterprise applications are more agile and competitive in the market.
They can adapt quickly to changes and stay updated with technological trends.
Data Security
They protect sensitive business information through advanced security measures.
They reduce the risk of data loss and cyberattacks.
Scalability and Growth
Enterprise applications are scalable, meaning they can grow with the business.
They facilitate the expansion of operations without problems.
Regulatory Compliance
They help comply with industry-specific regulations and standards.
They record and manage data following legal standards.
Improved Staff Productivity
They simplify employees' daily tasks, freeing them for more strategic activities.
They foster a more efficient and motivating work environment.
Performance Analysis
They offer performance metrics that allow you to evaluate the effectiveness of business strategies.
They facilitate the identification of areas for improvement.
Conclusion
Business applications are essential for the successful management of any business. They facilitate efficiency, informed decision-making, and adaptation to a constantly changing business environment. Its proper implementation can make a difference in the competitiveness and growth of an organization.
Also Read : How To Improve Energy Driven Ongoing Businesses?