How Can Traders Use Technology To Improve Their Financial Performance?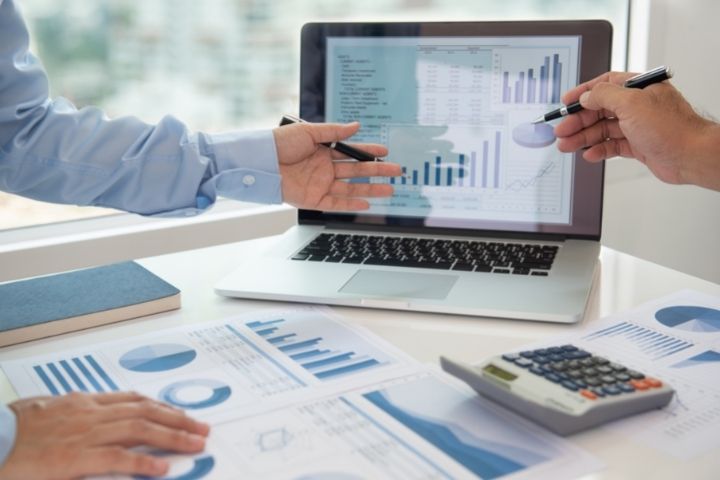 All investments have the potential for danger, no matter how safe they seem at first glance. However, wealth managers, brokers, and investment bankers can now make better judgments for their customers because of the various technological developments that have occurred in recent years.
The use of data in financial markets has been a significant development in recent years. Back in the 1960s, electronic data systems like Quotron started to offer electronic stock market quotes directly to customers, making them more prominent in the financial industry. Stock prices could now be monitored rapidly and effectively, moving away from ticker-tape machines and phone calls for the first time.
This technique has developed into high-frequency Big Data analysis, which is now the standard in the financial industry as a whole. An investor's decision-making process is aided by the ability to uncover efficiencies in locations they had previously overlooked or were otherwise unable to reach.
The financial industry is a clear example of how technology can help investors earn money, but how precisely can technology transform data into cash and what other areas is it currently affecting in the modern economy?
Forex Market And Technology
The forex market has been transformed by technology, making currency trading much simpler and more efficient.
There is no longer a monopoly on the forex market since companies and financial institutions are no longer the only players. People from all walks of life may now participate in forex trading with the correct education and equipment. To find an ECN broker, learn how to trade forex, to know the principles of forex trading, and to keep on top of market trends are all it takes to become a successful forex trader and make a living doing it. Anybody can keep up with the latest news and trends affecting the forex market and make informed trading choices thanks to advances in technology. Forex trading relies heavily on timely access to information, which may help traders make more accurate market forecasts and so reduce risk.
Transactions may be completed in real-time thanks to a variety of forex instruments and platforms, minimizing delays in foreign currency buying and selling. Furthermore, trading applications allow traders to access their accounts from any location and trade foreign currencies on the fly without a computer or a fixed desk.
However, the expansion of the forex market is not only due to the efforts of brokers and trading platforms. There is currently a lot of hard work in forex trading that is done by automated systems. To alleviate the load of brokers, trading bots are employed to evaluate data and handle the trading activity.
A bright future for the foreign exchange market is assured with the rapid advancement of technological innovation.
Property Investment
Investing in real estate has long been considered one of the most lucrative ways to diversify one's financial portfolio, like what the best investment newsletters also recommend. As new technology emerges, investors will be able to achieve even better returns while maintaining more control over their investments.
Investors and developers may get a thorough insight into the market via the use of data systems. They'll be able to tell you things like where individuals are relocating to work, what utilities they're using, and how much money they're saving. The 'purchase side' of a transaction will feel safer as a result of the increased availability of market data.
An investor who is concerned about missing out on a transaction has an easier time obtaining a loan and securing financing thanks to these platforms.
Stocks And Bonds
For many years, platforms have focused on offering their consumers 24/7 online access to their assets, complete clarity, and transparency without the need to visit a plethora of advisors during working hours.
However, blockchain, which Forbes has dubbed "Wall Street's most game-altering technology since the internet," has recently made strides for big-size investing groups. The advantage of blockchain is the growth in value and speed of implementation that comes as a result of more participation in its usage (or "network effect").
Although some of the technology presented is still in its infancy, its potential impact on the investing sector is enormous. Investment technology is only going to grow more intuitive and more successful as we approach the era of artificial intelligence and machine learning. By using the correct technologies, it is possible to mitigate the risk associated with an investment.
Arts
The use of virtual reality to help sell paintings is a relatively recent development in the art world's usage of technology. However, although this has been extensively used in the real estate market, it has only just been applied to the art and antique market.
The ability to visit artworks located in other countries up close and personal provides art aficionados a leg up in expanding their collection and preventing them from missing out on a great bargain. Investors can now make better judgments on the worth of a piece of art thanks to another platform. The risk and return on investment may be predicted by taking into consideration the career of the artist, the year the item was made, and an examination of art auction outcomes.
Also Read : Five Plugins For Your Online Store That Make a Difference