Trends in Mobile, ASO, And Apps for 2020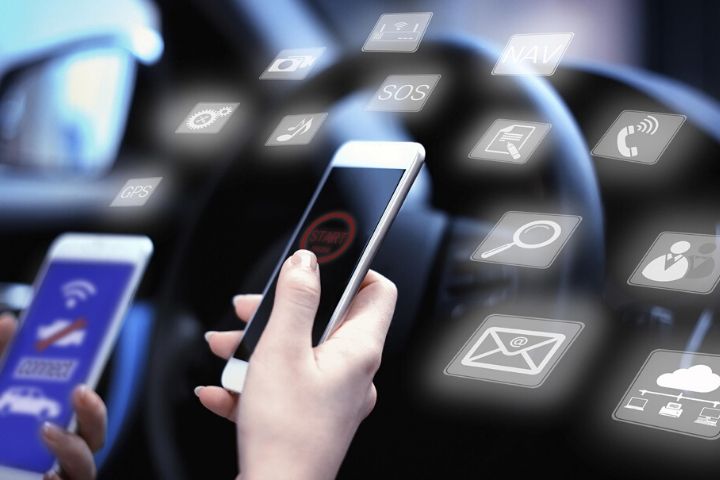 Trends in mobile, the consecration of the mobile phone as the first device worldwide is an unquestionable fact, so we cannot fail to see what are the most outstanding aspects and the most relevant trends within a sector that has only disclosed a tiny part of what is yet to come. In the following article, we talk about the trends in Mobile, ASO, and Apps that will succeed in 2020. Go ahead!
Trends Apps, ASO and Mobile 2020
Mobile has become indispensable for a large part of the world population, and that is why we are at the peak of new advances in the application economy. 
The Mobile Industry, Stronger Than Ever
Although the sale of smartphones had indeed been showing signs of exhaustion, the arrival of some novel models, such as folding devices from brands such as Samsung, Huawei, among others, have given fresh air, and the market has begun to emerge again.
Beyond this, the truth is that people are using their devices more than ever. In the United States alone, people spend, on average, 3.6 hours a day on a mobile device, well above the 2.7 hours they spend on any other digital medium or device, including computers.
This has been reflected in the mobile app market, which continues to generate extremely high revenues for the two main stores, App Store and Google Play, achieving in 2019 a historical record of $ 105 billion in revenue between the two stores, this thanks to the increase in consumer spending by 20% over the previous year.
The mobile app industry is one of the leading sectors that is growing at a breakneck pace. Proof of this is what Statistic, an industry expert, is projecting, which ensures that the applications will generate more than $ 188 billion in revenue by 2020. This has a lot to do with subscriptions and video games, which we will talk about later.
This present and future that becomes exciting to all of us who are immersed in the Mobile world that, far from showing signs of exhaustion or saturation, continues to strengthen year after year.
It is very important to be aware of current trends and developments, especially so that those of us who work in the sector can always provide the best experience for our users.
Also Read : What Are The 5 V's Of Big Data?
ASO Keywords vs. Brand
A few years ago, just filling with an immense amount of keywords or keywords the tab of an app, regardless of the context and natural language, it worked perfectly to position it in stores quickly.
Currently, this no longer works. Now, among other things, explanatory graphics must be included, and long-tail keywords must be used that has a natural and meaningful language for users.
The idea is to describe the app in a way that Apple and Google understand what it is about, but also users, mainly.
Apple has revealed from its store, and it can be extrapolated to Google Play too, that 65% of all downloads come from in-store searches, but the most remarkable thing is that more and more searches are carried out on brands. In other words, more "Sky scanner" is searched than "cheap flights."
Now more than ever, it is important to change and/or strengthen our strategy as a brand, mainly, but without abandoning long-tail keywords.
Reviews
The App Store and Google Play are prioritizing and recommending high-quality apps that provide the best user experiences. These are, among others, those with the lowest ANR (the application does not respond) and the lowest blocking rates.
While many developers' common practice is to purchase app reviews and installs, Apple and Google are waging war against this fraud in their stores. Fake reviews are being detected and removed faster and faster than incentive installations, and accounts using these strategies are being blocked.
This is just one more reason to focus on providing the best experience for our users, and ensuring that our applications are continually improving with new updates and bug fixes.
Subscriptions
Subscription services are gaining momentum, and are responsible for 2020 revenue projections exceeding $ 188 billion. The main banners of this new monetization trend have been, without a doubt, video games and video entertainment.
Video Entertainment 
One of the most important firms the Trends in Mobile industry, App Annie, states that in 2020, Android users will spend more than 674 billion hours consuming the categories of video entertainment, including video editing. This exceeds 558 billion hours achieved in 2019.
While established platforms like YouTube and Netflix account for the vast majority of time spent on Android mobiles, some new entrants are eager to get a piece of this growing pie.
The recent launch of Disney + represents just one of the many well-funded competitors entering an already crowded space, in which Apple TV +, HBO Max (AT & amp), also competes. ; T), among others.
Video Game
It is well known that video games are the vertical that generates the most income in the App Store and Google Play, and it is expected that global consumer spending on video games will exceed $ 75 billion in 2020. This has a lot to do with the arrival of subscription services from Apple, Google, Apple Arcade, and Google Play Pass.
By paying a fixed monthly fee, consumers gain access to a wider variety of content and services. This works particularly well for families, where parents seek to reduce their children's requests for in-app purchases (in-app).
Video game developers are often the first to adopt these new features and monetization models, but this trend is picking up in other categories as well. In fact, only in the third quarter of 2019, more than 95% of the top 100 non-video game applications offered subscription services directly through in-app purchases, both on the App Store and on Google Play.
These subscriptions also create opportunities for video games that have not been very successful with in-app purchases or advertising monetization models.
Artificial Intelligence
It is likely that there has not been another more popular topic in 2019 in the technology industry, that of artificial intelligence or AI, and there are many reasons for this.
Its integration with mobile applications and other types of devices has made them more intelligent and saves companies that develop such applications a lot of time, effort, and money.
Whether it is virtual personal assistants (VPA), smart applications, cyber security, and IoT, each component of the technology sector can use artificial intelligence capabilities in its processes. An example of this is the presentation of Duplex that Google made a few months ago, an artificial intelligence program that can make calls on behalf of humans to make an appointment with a local company. This demonstrates how AI is rapidly evolving to benefit the application industry.
Train In Mobile
Without a doubt, the Mobile sector is constantly growing; however, the demand for professionals in the sector exceeds potential candidates such as programmers or usability experts.
Also Read : The 10 Best UX And UI Blogs You Have To Know