The 10 Best UX And UI Blogs You Have To Know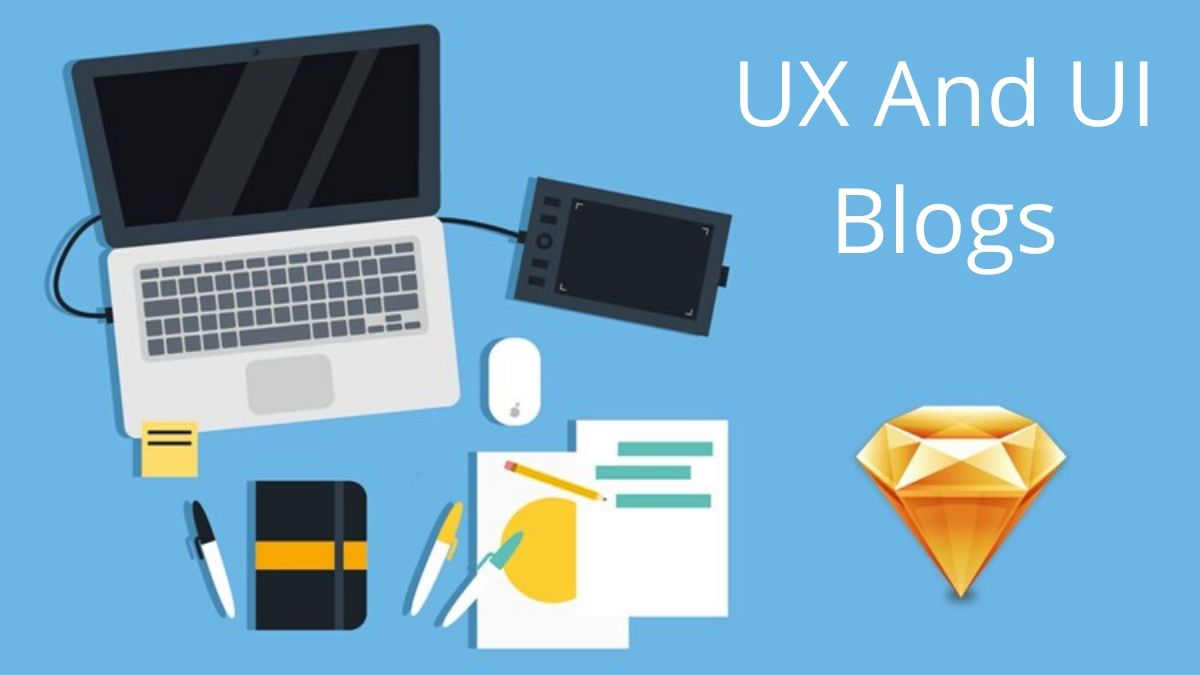 UX And UI Blogs, when we create a website for a company, many questions come to mind. The first thing we have to do is study and evaluate the user's behavior: what actions he does, what interests him most and, in turn, the first thing he looks at and what reactions he has. All this is necessary in order to decide which design is the most suitable. This is where the UX (user experience) and the UI (user interface) come in; both are complementary since we will not be able to have a good user experience without a good interface design, and that will help that customer experience to be best. Here we present our selection of the 10 best UX and UI blogs in both Spanish and English. do not miss it!
First of all, we will briefly define what each thing is. UX design is what the client experiences before, during, and after visiting our website, it is what we want our users to feel when entering our website. On the other hand, the UI is the set of elements that we introduce on the screen so that the client can interact with our website.
The Best UX And UI Blogs
All the blogs that I present below share almost the same qualities. We can see that they have a constant update, very original publications and, most importantly, that they are up to date with the news that is coming out, they teach us the new market trends. Importantly, the presentation of the articles is very pleasing to our eyes, and they also have a language that could be easily understood by any user with a minimum knowledge of UX and UI. Below, I present the most outstanding blog of 2019 for UX and UI in both Spanish and English.
1.Acantu
The blog of Andrea Cantú is a personal blog dedicated to the UX. Andrea is a UX specialist for digital products. Andrea is a girl who is curious to understand the connection between people and objects, which is why she is interested in digital products adapting correctly to human nature. Its mission is to humanize technology through the creation of digital products that seek to have positive experiences. In addition, she is a founding partner of Multiplica Talent & amp; Academy, which has increased its presence to 6 countries in the last 2 years and has had more than 800 students participating in its training programs in Latin America. Her blog in Spanish has very pleasant content to read where she exposes tips and myths and explains theories about UX and UI; she manages to help other UX professionals reach their full potential.
2.Torres Burriel
Daniel Torres Burriel's blog is in Spanish and has been on online platforms since 2003. He shares interesting content almost every week. It is important to note that they have online courses on UX and usability, among others. The team brings experiences and insights that offer complimentary insights about UX and UI. All the people who write on this blog are professionals with many years of experience in the sector. Also, many of them are recognized for participating in various national and international conferences.
3.Not Only Usability
Not only is usability an online magazine in Spanish that serves as a tool for disseminating, disseminating knowledge between researchers and professionals. Any professional with UX and UI knowledge can collaborate with the magazine and send their work as a proposal to publish.
4. Uxplanet
Uxplanet is an English-speaking blog, but even so, its menu has a section on Spanish and Arabic. It is a complete blog since it offers really interesting content, and in the Spanish and Arabic speaking sections, it only offers articles in that language. All content is related to the user experience. This blog is ranked as one of the best as it offers both people who are just starting out in the UX and UI world and for people with more knowledge and professionals.
Also Read : Learn About The 10 Most Important Advantages Of Technology
5. Smashing Magazine
A blog in English that has quality articles on information architecture, usability, and interaction design, among other topics, all related to the UX. A platform made up of articles written by experts and professionals who share with us all their ideas, guidelines, and practical advice to carry out a good website, among others. In addition to their blog, they also create conferences where the topics of discussion are accessibility, performance, UX, JavaScript, interface design, and many more. They also have a book section, where you can buy the books published by the blog authors and, finally, a section where you can find job offers in the market. In conclusion, one of the complete blogs that we can find on the internet.
UX collective This blog written in English is basically based on ordering all the content that exists by the networks about UX and UI. This group shares with all of us that we are at a point where "the UX is becoming increasingly popular, and with that comes a lot of clutter, noise, and disorientation. The UX Collective is our attempt to curate some of that content and return it to the community in a more structured and digestible way." In addition, his blog is taken care of down to the last detail. The polar bear logo is a reference to one of the most famous UX books: Information Architecture for the Web and Beyond.
6. NN / G
The founders of this blog in English are Jakob Nielsen and Don Norman, two professionals recognized worldwide for their leadership in the field of user experience. They share research findings to help designers and companies improve user experiences on their web pages. A complete website that contains neither more nor less than more than 1000 articles that talk about UX and UI. In addition to seminars in which more than 40,000 professionals from 102 countries have attended.
7. Uxmatter
An English-speaking blog focused on UX design that has been on online platforms since 2005 and has not stopped being successful. It offers tips on UX and UI design for both beginners and professionals. A platform adopted by anyone interested in learning more about the user interface and experience. Several authors participate in this blog, which allows having a variety of thoughts and knowledge of great professionals.
8. Studio By Uxpin
Studio by Uxpin is an English UX design platform where we can see articles covering topics from design systems to usability, among many other things. It also offers user guides and e-books that discuss UX design from its early prototyping to today's trends and best practices.
9. Uxmovement
Uxmovement is an English blog by Anthony. It shows best practices for creating the best user experience. They argue that the future of UX and UI is established in a design based on principles. All blog articles are based on research, reasoning, and experience. They want to provide accurate and innovative information about UX and UI design to create the most intuitive and user-friendly products. Furthermore, they want to teach how good and bad interface design practices can affect user behavior.
Now that you have seen the 10 blogs that I have presented to you, we would like to know your opinion. What is your favorite UX and UI blog?
Also Read : These Are The 5 Technological Trends That Will Impact Your 2020