5 Things You Need To Know Before You Quit Your Job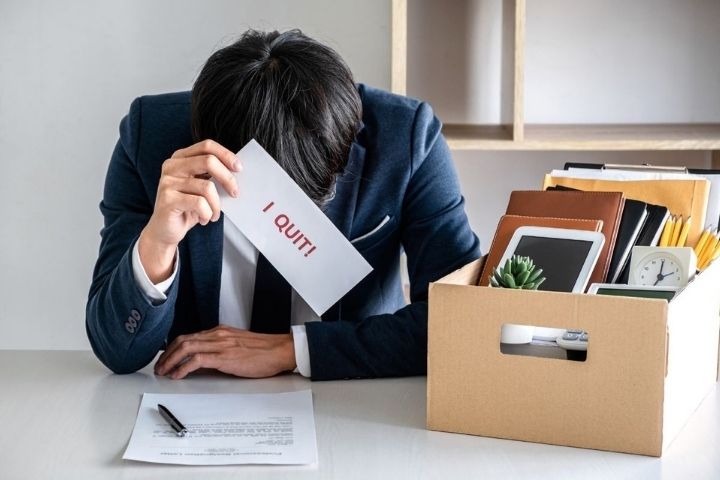 Quit Your Job : As part of a phenomenon called the " great resignation era, " 95% of working people are thinking of quitting their jobs. According to a recent study, one-third of the causes are burnout.
If this is the case, make an economic plan before you quit your job, especially if you haven't decided on your next job.
Here are some things to do if you want to quit your job before you have decided on your next job.
Find the next job before quitting.
For financial security, you should first ask yourself if you really need to quit.
First of all, don't forget to check if you are covered by unemployment insurance.
And when you quit your job, you have less freedom to look for a more attractive job, and you're fighting time against your declining savings.
If you feel that you cannot tolerate the current working environment and conditions, ask your manager if it is possible to reduce or change the work burden.
In the worst case, your boss may say, "it's not", but if the company really values ​​you as an employee, it may hold you back.
Also, if you are hired, you can continue to look for a job until you find the right job.
Make sure you can pay the debt properly.
Rethink your job after paying off high-interest debt such as credit cards and other loans.
Be especially careful if your stable income stops and you may be behind in payments.
Or calculate your spending and see if you can continue to pay your debt while you're unemployed.
The student loan payment and interest grace period (in the US) has been extended to January 31, 2022, so you should be able to afford it for now.
Save half a year's living expenses (preferably)
It's a difficult order, but financial planners recommend that you prepare for at least half a year's spending (including rent, car maintenance, insurance, etc.) before you quit your job.
Of course, it's a labour market now, but you should be prepared for uncertainties.
Many people quit their jobs because they find a new job right away, but even if they have relevant and in-demand experience, they don't always find a job right away.
Reduce fixed spending
Even if you have savings, you don't want to spend them.
Try to save even one yen by reviewing your spending and reducing the amount of money you spend each month.
For example, can you save rent by living with your parents?
Do you really need more than one video streaming service? You will run out of income in the future, so you want to minimize your spending.
Don't forget to switch to National Health Insurance.
Health insurance is often included in your employer's benefits, so take steps to switch to National Health Insurance until you find a new job.
Also Read : How To Keep Yourself Relevant On The Job Market In The Coming Decades