Which AWS Certification is Suitable for a Fresher?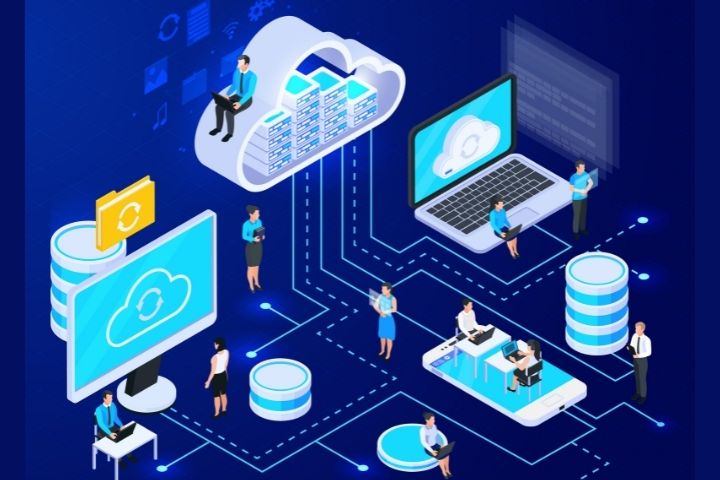 Cloud services have entered almost every domain of our life, from elementary schools to work-life to businesses, et al. If someone wants to have an admirable job in the IT sector or wants to grow horizontally or vertically, AWS Certification is the choice for this purpose. Several online platforms offer various AWS Certification courses. Looking just superficially, this might look tough and complicated to anyone, especially to the freshers. But once you deep dive into the field, you have the best experience in the IT field. Moreover, once you understand the process, the field of study becomes very easy.
What is AWS (Amazon Web Services) certification?
AWS (Amazon Web Services) certification is a set of professional and certified programs from Amazon for cloud expertise to take up roles like AWS Certified Solutions Architect in the future. These certifications help one to prove their skills to the organizations to take up various positions. You can go for multiple certifications under AWS like AWS Cloud, Cloud Security, Cloud Computing, AWS DevOps Cloud Certification, etc.
Who is an AWS Cloud Fresher
AWS Cloud Fresher is someone who has some basic knowledge and understanding of the AWS Cloud. He is not involved in any technical or specific role such as development, architecture, administration, etc., but has basic knowledge. Any fresher can apply for AWS Certification as adding this to their resume can increase the chances of getting the best job opportunities in India and abroad. After getting enough experience, you can apply as an AWS Networking Expert, AWS Security Specialist, AWS Big Data Expert, AWS Data Analyst, AWS Database Administrator, AWS Admin, etc.
Process to Start
Those who want to get AWS Training and Certification have options to choose from distinct AWS exams like:
● Foundational-level exam
● Associate-level exam
● Professional and Specialty-level exam
● Recertification
All these exams have their registration fees and process. You can visit the official AWS website for the AWS Certification Training course, details, dates, fees, etc. In addition, you can see the certification exam guide and details, options for taking your exam, and access your AWS certification account.
Best choice for AWS cloud fresher
The best choice for an AWS cloud fresher would be:
● Solution Architect Associate exam
● Cloud Practitioner exam
● AWS Developer Associate exam
● Sysops Administrator Associate
All these exams are almost similar, just the depth of knowledge tested in each one is different. In Solution Architect Associate, knowledge on services of AWS is checked. It does not focus on implementation; instead focuses on the uses and purpose to understand the basic concept of all AWS services. It is an entry-level exam. If someone wants to start their career from scratch, this exam is the perfect choice to start with.
The Cloud Practitioner exam is another exam that provides the best opportunity to start a career for anyone in cloud computing. It's to help you build the foundation you need to come up with as a cloud developer and get deeper into the inner workings of AWS.
The AWS Developer Associate exam comes next. It is the next level exam of the Solution Architect Associate exam. Minimum 50% of the topics in this are covered from the Solution Architect Associate exam. It primarily focuses on programming services and using different programming languages to develop the services. If you are a developer or aim to become one, this is the ideal exam to start. If you want to learn from scratch and then master the topics, and then attempt this exam.
Sysops Administrator Associate exam is the most challenging exam at the associate level. It asks for administrator-level details.
For passing this exam, you should understand concepts, developments, and integration of all AWS services.
One of the foundational-level certifications in AWS is AWS Certified Cloud Practitioner. You can prepare for this exam to learn basic cloud concepts, cloud migration, and how AWS services work at different levels. It will not ask you to implement these. Instead, it is limited to focusing on the concepts and basics of AWS services.
Benefits of AWS Certification Courses
Apart from validating one's skills in technical expertise, AWS Certification helps you advance your skills. It validates you or makes you eligible for various job roles in companies like Amazon. You can even get a 50% discount voucher to apply towards recertification or any other exam from the official website. Moreover, AWS Certification gives you global recognition for your talent, skill, and knowledge. You can even get free practice exams from various educational websites that provide certifications courses, offline & online training, etc.
Conclusion
The field of computer science and cloud computing will continue to grow and spread its wings wider. It will never be a regret to jump into AWS Certification. By studying and practicing, any of the jobs listed above can be yours. Educating yourself in the cloud computing field as much as possible plays a crucial role in building a successful career.
Also Read : 10 Top Principles Of Effective Web Design Every Designer Should Know