How To Keep Yourself Relevant On The Job Market In The Coming Decades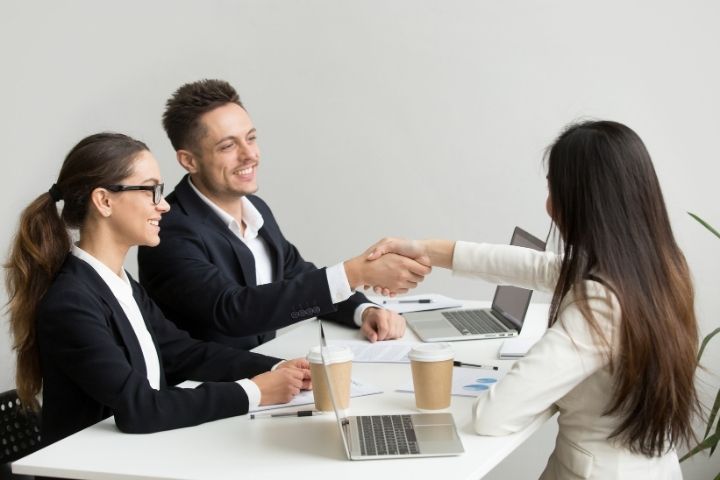 The job market has been going through some major transformations in the last decade, and the pandemic really pushed things forward in this regard. Many people have been reevaluating their approach to their careers, with some waking up to the unpleasant realization that they might not be walking down the right path. If you're in a position where you're just starting to develop yourself – or perhaps you're looking to make the big jump to another career – it's more important than ever before to take a careful look at the way things are going, and understand the implications of the choices available to you.
Choose Your Education Carefully
Many degrees that were once seen as "bulletproof" have now fallen out of favor, with some getting replaced by new fields that have emerged over the last decade. It can be hard to predict where this will all end up a decade or two from now, so if you want stability in this regard, you should probably focus on the paths that have already proven to be viable. An MBA is still a classic choice for many reasons, and it doesn't show any indicators of going down in popularity anytime soon. Check out this article for a good summary of the current situation. Finances, healthcare and technology are also sectors that have remained relatively stable, even though they've all been going through some major new developments.
You Can't Avoid The Growth Of Technology
Speaking of technology, this is something that's no longer an optional bonus on your resume. Pretty much every big field you might want to get involved in will have a strong focus on technological aptitude, and this is something you can't afford to ignore. You don't have to go into too much depth, like learning programming or other complicated things, but you should still know your way around a modern computer, know how to do your own research, and how to automate certain aspects of your workflow. And the more you polish those skills, the more presentable you're going to be no matter what career path you choose.
Don't Stop Looking
Even if you're happy in your current position, you should not become complacent and ignore other opportunities on the market. The way the modern job market works heavily favors job-hopping, and many people have started to wise up to that fact. The current norm is that if you want to climb up the salary ladder as quickly as possible, moving to a new job every 2-3 years is the optimal plan. You can often bump up your salary by at least 20% by doing that. Can you realistically see yourself getting a 20% raise every couple of years while staying at the same company? Probably not, unless you have an exceptionally unique skill set.
Have A Backup Plan
It's also a good idea to have something going on the side that can give you additional confidence and a sense of stability. It may be a side gig (that eventually grows into something larger), or perhaps an alternative career path that is just as viable for you as your primary one. The point is that this will allow you to feel much more freedom in your choices when navigating the market, and you won't have to constantly feel like you're getting dragged down by the fact that you're stuck in one position with no viable ways of transitioning out of it. Of course, make sure to do that with a good sense of balance for your main job, because you don't want to compromise it for something that should ideally be a backup plan.
Don't Hop On New Trends All The Time
The market keeps getting new ideas introduced to it on a regular basis, especially over the last decade. Some of them have proven viable, while others have fallen out of the public's view over time. It can be hard to predict when a new trend is the next big thing on the market, so you should play it safe with regards to trend hopping. Sure, it can definitely be useful to stay up to date on these developments, and ensure that you're not missing out on anything that could potentially transform your career for the better. But you shouldn't just automatically do that for every single thing that comes up, because you'll end up losing track of the main points of importance.
Try To Diversify Your Skills
Do try to keep your skillset as diverse as possible though. We already touched on this above with regards to modern technological trends, but it goes beyond that. You should always be doing your best to ensure that your skills are as relevant as possible to the current job market situation, even when it means going out of your comfort zone. In fact, especially in those cases, having a diverse set of skills can make your resume look much more attractive, even when some of those skills aren't directly lined up with the jobs you're applying for. It will simply show your potential employers that you know how to take care of your future, and that you're concerned about making a good impression and being a productive member of the workforce. And you never know when you might strike gold with something that ends up becoming your primary area of interest! You can't discover those things without giving them a try first, so invest some time into that as well.
The next few years are going to be very turbulent with everything that's going on, and it will be more important than ever to ensure that you're putting in as much effort as you can to become the best candidate you can be. There will be some ups and downs, but as long as you keep your eye on the prize, you should be able to keep making progress on a regular basis. Keep talking to others too, and explore things from their perspective as much as you can.
Also Read : Project Manager: The Job That Everyone Talks About