The Best SmartPhones On The Market That We Will See In 2020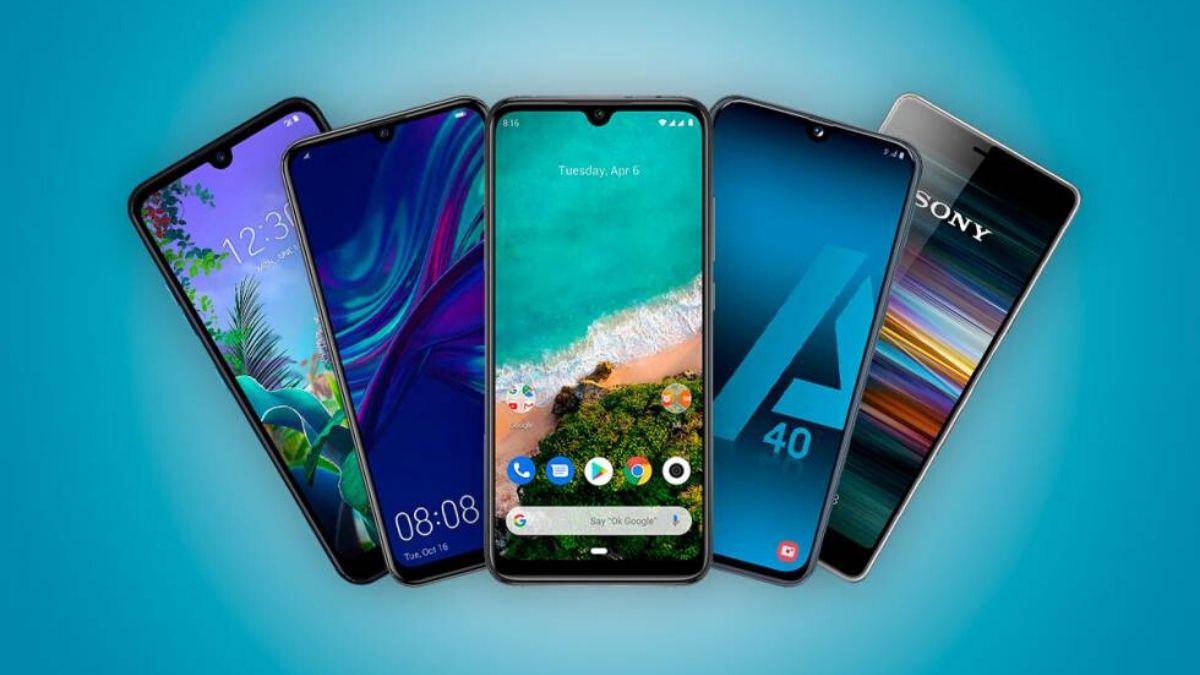 The race is about to start. Very soon, we will have in our hands the best smartphones of 2020, equipped with 120 Hz screens, 5G connection, 12 GB of memory, 5,000 mAh batteries, and other leading technologies. Welcome to the future.
It seemed so far away, but we have already entered fully into the third decade of the 21st century. The year 2020 is already here, and soon the smartphones that will set trends this season will begin to land. The flagships of the main manufacturers. Some of them have almost been completely leaked, so let's take a look at the best smartphones that will come to us in 2020.
Removing some reference models that companies prefer to present at special events dedicated only to them, some of the best smartphones of the year will be unveiled at the MWC in Barcelona in late February. Others, like Apple or Google mobiles, are not expected until the second half of the year.
This year we will hear a lot about folding screens, sensors of more than 100 MP, 5G, WiFI 6, 120 Hz screens, and other new technologies that are already beginning to incorporate the most modern mobiles.  
Although it seems that little by little the waters are returning to their channel, it remains the mystery of how the United States blockade of Huawei will be resolved, which can affect its sales if it cannot use Google services.
Another variable of the year will be the aforementioned mobile phones with a folding screen. Are they going to continue being a curiosity, or are they really going to become a real alternative when it comes to buying a new smartphone?
It also remains to be seen how the 5G connection will evolve in 2020. All manufacturers are launching mobile phones with 5G, but at the moment, its coverage is minimal, just in some areas of some cities. It is not a necessity, but many users are going to wonder if they should buy a mobile with 5G, or leave it for the next one.
Let's see the best smartphones to expect in 2020.
Samsung Galaxy S20, s20 + And S20 Ultra
On February 11 in Paris, Samsung will present its new reference mobile for 2020 , which will not be the Galaxy S11 as it chronologically played, but will be called the S20. And it will do it triple, with three different models: Samsung Galaxy S20, S20 +, and S20 Ultra.
As is tradition, most of the specifications have been leaked. This year the Galaxy S20 will boast a 120 Hz screen, cameras up to 108MP with 8K video recording and 30 fps, and a 5,000 mAh battery . Spectacular!
The  Samsung Galaxy S20 could use a 6.2-inch AMOLED screen at resolution, 1440 × 3200 px and 120 Hz, with a 20:9 aspect and with a hole in the front screen where the 10 Mpx selfie camera is housed.
On the back of the device, we would have a three-camera sensor, with a main one of 12 Mpx, a telephoto lens of 64 Mpx and an Ultra-wide angle of 12 Mpx. In the section of the battery, it would take one of 4000 mAh.
It will have an  Exynos 990 processor manufactured in the 7nm process , while inside, it will have at least 128 GB of expandable storage with micro SD. At the moment the RAM memory has not been specified, but it could be around 12GB .
The next model on the list is the Galaxy S20 plus , which is very similar to the base device but with a 6.7-inch screen at the same resolution and refresh rate, improving the 4500 mAh battery. In the photographic section, a ToF sensor has been added to the rear.
Best-Selling Phones On Amazon
These are the best-selling mobile phones in Amazon Spain, among which several Xiaomi smartphones stand out, a brand that overwhelmingly dominates the top of this store.
Finally, the most advanced model, the Samsung Galaxy S20 Ultra , will have a screen size that would reach 6.9 inches, at the same resolution and refresh rate as the previous ones. It would have a 512 GB storage option and the battery could reach 5000 mAh. 
In the photographic section there is a great improvement, since it would have a 108 Mpx main camera, a 48 Mpx telephoto lens and a 12 Mpx wide angle lens, along with the ToF sensor at the rear.On the other hand, unlike the previous models, it would have an impressive 40-megapixel front camera.
Remember that they are not official data, but they come from sources that were correct in previous years.
Huawei P40, P40 Pro And P40 Premium
2020 is going to be a very important year for Huawei. After the United States blockade, it needs to regain the marked path. That is why its flagship for this year, the Huawei P40, is going to be key to attract the attention of users.
Rumors claim that three versions will be released:  Huawei P40, P40 Pro and P40 Pro Premium ,which will differ mainly on cameras.
In the back of the Huawei P40 we will find a triple rear camera system with Leica sensors and an LED flash. The main sensor is said to be accompanied by an ultra wide-angle lens and a ToF sensor.
The Pro version will have a screen with curved edges with a double front camera, and in the back it will have four cameras,  including a 10X telescopic lens .The Pro Premium version will reach all 5 cameras.
The Huawei P40s will use Huawei's  Kirin 990 processor with 5G connectivity, up to 12MB of RAM and 512GB of storage. As for the screen size, the P40 will have a 6.1-inch AMOLED panel, and the 6.2-inch P40 Pro.
It could be sold in five colors called Black, Rose Gold, Silver, Deep Blue, and White with a gradient finish.
The operating system will be EMUI 10 based on Android 10, and in principle  it will not have Google's services and updates as a result of the US ban. , as confirmed a few weeks ago by Richar Yu, CEO of Huawei.
We will see if the recent truce reached by the United States and China in their trade war changes this. In March we will get the answer.
Motorola Razr 2020
Motorola Razr  is a mobile phone from 2004, before the smartphone was invented, which became  the best-selling shell-type mobile phone in history . It still remains in the Top 10 of the best-selling mobiles , with 130 million units.
This mobile had a screen that folded over the physical keyboard. The new Motorola Razr 2020  removes the old keyboard and replaces it with a folding screen.
Unlike other folding mobiles such as the Samsung Galaxy Fold , which is a standard (thicker) mobile that when deployed becomes a tablet, here we have a mobile medium , which when deployed becomes a standard 6.2-inch mobile. It is a different concept.
We are facing a mid-range smartphone with a 6.2-inch OLED screen, Snapdragon 710, 4 GB of RAM and 128 GB of storage, a 16 MP f / 1.7 camera and 2,510 mAh battery.
Here are their full specs:
 Motorola Razr 2020

DimensionsExtended: 72 x 172 x 6.9 mm

Folded: 72 x 94 x 14 mm

Weight205 g

Folding screen

(indoor)6.2 "OLED HD

2,142 x 876 px

Secondary display

(outdoor)2.7 "OLED 

600 x 800 px

ProcessorSnapdragon 710

RAM4GB

Storage128 GB

Battery2,510 mAh

Charge TurboPower 15 W 

Bluetooth5.0

NFCYes

Rear cameras16 MP with f / 1.7 aperture

Selfie camera5 MP, on-screen flash

Operating system android 9 Pie

It is not a mobile that you are going to buy for its power or for its camera, but because it occupies half of the rest, without losing screen.
Of course, its price will not be cheap. Motorola Razr 2020 will be on pre-sale from January 31 and on sale from February 10 in Orange, Movistar and El Corte Inglés stores. Its price will be 1,599 euros .
Xiaomi Mi Flex
After the folding mobiles of Samsung, Huawei and Motorola, it is very likely that Xiaomi will launch a folding mobile in 2020 . It is not a company that likes to be left behind.
A few months ago, a video of a supposed Xiaomi folding mobile phone was leaked, which was shown at an exhibition. It did not have a name or specifications but finally one of the managers stepped out and showed what will be the brand's flexible mobile, although as a prototype. This is the video:
You can see that it equips MIUI as a personalization layer for Android and little else, so there is no choice but to wait to see all the details of this smartphone.
The latest rumors suggest that it will have up to five reversible cameras , taking advantage of its larger surface.
At the moment, there is no presentation date or price.
Samsung Galaxy Z Flex
The sale of the first Samsung mobile phone, the Galaxy Fold , has been surrounded by problems. It is a very spectacular smartphone, but also very expensive and fragile. So it seems that the Korean company is going to try again with a different philosophy: a shell-like mobile , similar to the Razr 2020.
By being indoors instead of outdoors, the screen is more protected. The folding surface will also be smaller, when folding horizontally, and not vertically. A few weeks ago these alleged photos were leaked.
It has also been leaked that it will mount a Snapdragon 855 processor instead of 865, with the screen coated with the new Ultra-Thin Glass material, dual cameras, and Infinity-O screen with a central hole for the selfie camera. 
Realme X50 5G
Realme has entered a country like a hurricane, where it is already among the five best-selling brands.
The company, founded by Sky Li, the former vice president of Oppo who left to create his own mobile brand, is defined as a brand designed for young people. 
That is why its smartphones have characteristics highly appreciated among digital natives, such as good performance, 120 Hz screens to play, fast charging, lots of memory to use multiple apps at the same time, quality cameras , and cutting-edge connection.
That is exactly what the new realme X50 5G offers . It also debuts a much more attractive and efficient new interface , which overcomes the main criticism of its smartphones, the ColorOS layer.
The mobile has already been presented in China, so we are talking about official specifications . This 5G smartphone revolves around the Snapdragon 765G processor , Qualcomm's first SoC with 5G. In addition, the 6 cameras provide a premium multimedia experience. To focus things, we have compiled in this table its technical characteristics:
realme X50 5G Technical characteristics:
screen6.57-inch IPS LCD with Corning Gorilla Class 5, 2400×1080 pixels resolution at 120 Hz. 90.48% screen ratio

ProcessorSnapdragon 765G with Adreno 620

Memory and storage6/8/12 GB of RAM and 128/256 GB of storage

Rear cameras64GB f / 1.8 main sensor, 12MP f / 2.5 2x telephoto lens with 5X optical zoom, 8MP f / 2.3 ultra-wide-angle lens with 119-degree angle of view, 2MP f / 2.4 ultra-macro

Front cameras16MP f / 2.0 main sensor and 8MP f / 2.2 ultra wide-angle with 105 degree viewing angle

Battery4,200 mAh with 30W VOOC 4.0 flash fast charge

Connections2G, 3G, 4G, 5G, NFC, Dual Frequency GPS, WiFI ac, Bluetooth 5.0

SoundDual superlinear speakers compatible with Dolby Atmos and Hi-Res

It has

 

a fingerprint reader built into the power button , and the two front cameras are a hole. The 6.57-inch IPS screen is protected with Corning Gorilla 5, and has a resolution of 2400 x 1080 pixels. The 120Hz refresh rate , beating the RealHz X2 Pro's 90Hz , is a nod to

gamers

looking for the lowest possible latency.

The processor chosen for this 5G smartphone is the Snapdragon 765G with Adreno 620, which places the realme X50 5G within the premium mid-range .

Realme is a brand that is hitting very hard in 2020 with very well equipped models and for an almost ridiculous price.
 Do you want to buy a mobile phone from him? These are the options you have to buy it.
The main camera reaches 64MP with f / 1.8 aperture. It also has a 12MP f / 2.5 2x telephoto lens with up to 5X optical zoom and 20X hybrid zoom, an 8MP f / 2.3 ultra-wide-angle lens with 119 degrees of viewing angle, and a 2MP ultra-macro f / 2.4 lens .
Up front there is a 16MP f / 2.0 wide primary sensor and an 8MP f2.2 ultra wide angle and 105 degree viewing angle. With bokeh mode, AI beauty mode, group embellishment and custom embellishment.
The realme X50 5G features a 4,200 mAh battery with VOOC 4.0 flash 30W fast charge . It is possible to recharge the mobile completely in 60 minutes.
These are the prices in China. Here we will have to add VAT:
realme X50 5G with 8 GB + 128 GB for 322 euros 

realme X50 5G with 6 GB + 256 GB for 349 euros

realme X50 5G with 12 GB + 256 GB for 388 euros
There is also a Master Edition with 12 GB and 256 GB, with the design that can be seen in the main photo, for around 400 euros.
Google Pixel 4a, 4a XL And Pixel 5
The Pixel 4 have not sold as Google expected. Its determination to become the Apple of Android , with reference but expensive mobiles, has not caught on among users.
That is why many people expect the new Pixel 4a and Pixel 4a XL like May water: much cheaper mid-range smartphones, which will have an excellent quality / price ratio. They will come out in the first half of the year.
Little is known about them. The leaks indicate that the Pixel 4a would mount the Snapdragon 730 processor, and would have a 4G connection.
The Pixel 4a XL would opt for a Snapdragon 765, and in this case it would have a 5G modem .
The filtered renderings you can see in these images reveal a 5.7-inch screen, 12 MP sensor, USB Type-C connector, and little else.
The new Google Pixel 5 is expected by the end of the year , but no data has escaped from this one.
Xiaomi Mi 10 and Mi 10 Pro
If everything goes as planned, the Xiaomi Mi 10 will be presented in late February, along with a Pro version.
If we pay attention to the photos leaked so far, the Xiaomi reference will stand out from its rivals in several important aspects, related to the design of the terminal.
The perforation of the front camera would be on one side, unlike the Galaxy S20 and Huawei P40, which have it in the center. The rear cameras also give up, let's face it, ugly rectangle of its rivals, and opt for a more elegant vertical layout.
As expected, the specifications of the Xiaomi Mi 10 have also been leaked . If the information is correct, we will have a smartphone with a 6.5-inch OLED screen with a 90Hz refresh rate, Snapdragon 865 processor and configurations of 12 GB of RAM + 256 of ROM and 12 GB of RAM + 256 GB of ROM. The battery could be around 4500 mAh and 40W fast charge.It would also be compatible with a 30W wireless fast charge and 10W reversible charge.
In the photographic section, a four-camera system is expected with a 64-megapixel Sony IMX686 main sensor, a 20-megapixel wide-angle, a 12-megapixel telephoto and a 5-megapixel macro.
The price of Xiaomi Mi 10 could approach $ 500. Here VAT should be added.
Vodafone brings to Spain the Fairphone 3, a mobile that respects the environment and human rights, with a groundbreaking modular design that allows it to be customized as desired. Find out.
Xiaomi Mi 10 Pro  would have different sales configurations: 12 GB of RAM + 128 GB of storage, 12 GB of RAM + 256 GB of storage and  12 GB of RAM and 512 GB of storage .
He is expected to mount a four-sensor camera, with a main 108 Mpx and a secondary 48 Mpx camera . The battery would have a lot to say as it would offer 4500 mAh, supporting 66W fast charge and 40W wireless fast charge.
Its price will be between 550 and 650 dollars.
Xiaomi Redmi 9
Xiaomi's Redmi range is even more popular than the canonical Xiaomi Mi, thanks to its excellent quality / price ratio.
Everything indicates that we will have a Redmi 9 in the first quarter of the year , and it will surely be one of the best-selling phones in Spain, as has happened with previous models.
The launch seems a bit early, considering that the previous version came out last October. But perhaps it is a change of strategy.
Rumors suggest that the Redmi 9 will be equipped with a larger screen than its 6.6-inch predecessor, up from 6.22 on the Redmi 8 , topped by a drop-type notch. 
The brain of the device would be a  MediaTek Helio G70 processor, a SoC that will hit the market as a lower version of the Helio G90 and Helio 90T. The chip would be accompanied by  4 GB of RAM and 64 GB of internal storage , although according to the leak there could also be other configurations.
iPhone 12 And iPhone 12 Pro
While the flagships of Samsung, Xiaomi and Huawei have already been leaked almost completely, little is known about the new iPhone 12 .
Partly it is logical, because the previous mobiles will be presented before spring, and iPhones are not expected until after the summer.
It seems that Apple will choose to put four models for sale : two iPhone 12s and two other iPhone 12 Pro . But, and here comes the controversy, with or without 5G?  Tim Cook's company considers (and it's not without reason) that the 5G connection is still very green, and this year very few people are going to use 5G.
So a few months ago it was rumored that the 2020 iPhone would not have 5G. However, the latest leaks affirm that some of the versions (or all) will have 5G.
The iPhone Of The Future: A Window To Apple Services
The great change has begun in the Apple Company.
According to analyst firm JP Morgan, this 2020 we will have four new iPhones:
Two iPhone 12s, one with a 5.4-inch screen and the other with a 6.1-inch screen. These two phones would have more limited characteristics than their older brothers, so their photographic section would be made up of two rear cameras and would not have a 3D detection sensor.

Two iPhone 12 Pro,  one with a 6.1-inch screen and the other with a 6.7-inch screen, with more advanced features, including triple rear camera and 3D detection.
As we have discussed, the data on your hardware is being revealed with an eyedropper. It seems that a change in the battery circuitry will make them have more autonomy .
The standard version would have 4 GB of RAM, while the Pro will rise for the first time to 6 GB of RAM . Both models could have support for mmWave 5G. They could also include the AirPods headphones in the package.
iPhone SE 2 or iPhone 9, A Cheap iPhone?
It is a rumor that has been circulating for two years, but it seems that in 2020 it could become a reality. At last, this year we could have a cheap iPhone , which could be called iPhone SE 2 or iPhone 9
In recent weeks , specifications and data have been leaked that claim it will be  an iPhone 8 modified to add hardware to the iPhone X and iPhone 11 , including its iconic colors. This is a supposed render of this cheap iPhone:
The concept of a cheap iPhone is reflected in that it will use the old fingerprint reader and a single rear camera, but it will boast of a latest generation A13 processor like that of the iPhone 11 . It would be a great asset to sell. It may not have the pointer design or cameras of the latest iPhone, but it does have its latest-generation processor, so it will be extremely fast.
On the other hand, that it only has a rear sensor does not mean anything, since it is what Apple has been using until recently. Software and artificial intelligence will play an important role. Surely the photos you take have nothing to envy those of many high-end phones.
The features are quite promising, but as always it will be the price that will determine whether the cheap iPhone lives up to its nickname , and whether it will really be within reach of the masses or just a cut iPhone with a small discount.
Sony Xperia 3
Sony is resisting the mobile market, where sales do not stop falling year after year. Even so, a reference technology company such as the Japanese multinational cannot stay out of the smartphone market, one of the most innovative that exists. So it will try again in 2020 with the Sony Xperia 3 .
Little has been leaked about it. According to reports arriving from China , it will feature a curved design on the back, with the Snapdragon 865 processor, 12GB of RAM, and a chip with support for 5G networks. 
A few weeks ago, a low-quality photo leaked showing an  OLED screen with no notches or pop-up mechanisms and up to six cameras on the back, which can be seen in the render of the top photo.
Related Article : What Apple's First Foldable Iphone Will Be Like,Do You Like It?