AnyTrans: A Must-Have iPhone Manager for iPhone 12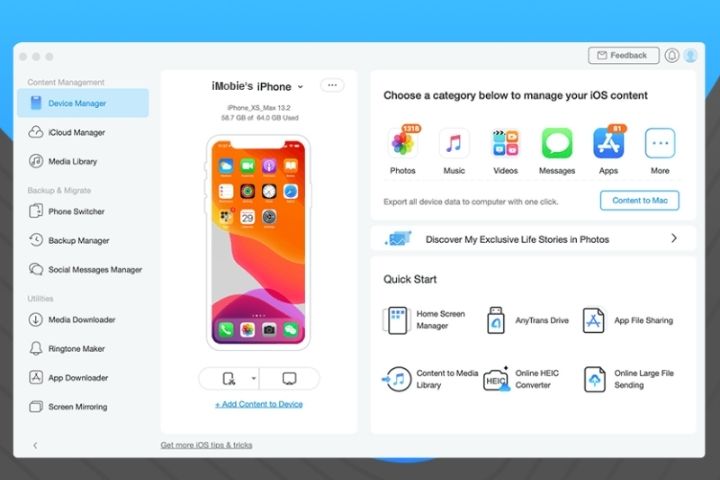 Are You Upgrading To A New iPhone And Worried About Back-up?
We got a solution for you, and it is AnyTrans. With AnyTrans you can move all your data in one go. And don't worry about losing valued data. AnyTrans will take care of your back-up, and you can back up more data in your preferred way and extract needed data from your back-up confidently.
AnyTrans is an all-in-one manager for your iPhone, iPad, iPod, iTunes, and iCloud content. It lets you transfer, manage, and back up iOS data in a way easy, fast, and you like. You can keep All iPhone Data in Your Control and transfer all your data from old iPhone to a new iPhone with AnyTrans. Users can customize iPhone ringtones, download online videos/songs to iPhone, download and install apps to iPhone, and mirror iPhone screen to the computer via AnyTrans.
AnyTrans Features:
1-Click To Migrate Data To The iPhone 12
Thanks to the Phone Switcher function of AnyTrans, now you can seamlessly switch to the newest iPhone 12 in just a few simple clicks, no matter from an Android Phone, or an old iPhone. Better still, you can even transfer your favorite apps and app data from your previous iPhone to the new one in a click.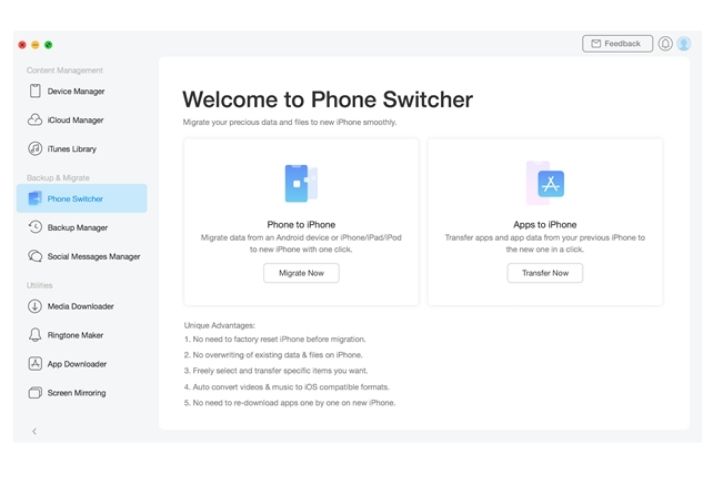 A Good Helper For iPhone 12 Daily Usage
1. Daily Data Management
All-in-all AnyTrans is a versatile manager for all your personal data. It allows users to manage and transfer data between computers and iPhone 12. You can seamlessly manage your photos, music, and messages on your Mac or PC. One exciting option is that you can export iPhone photos & videos by category. You can seamlessly transfer music in the way you like without iTunes restrictions.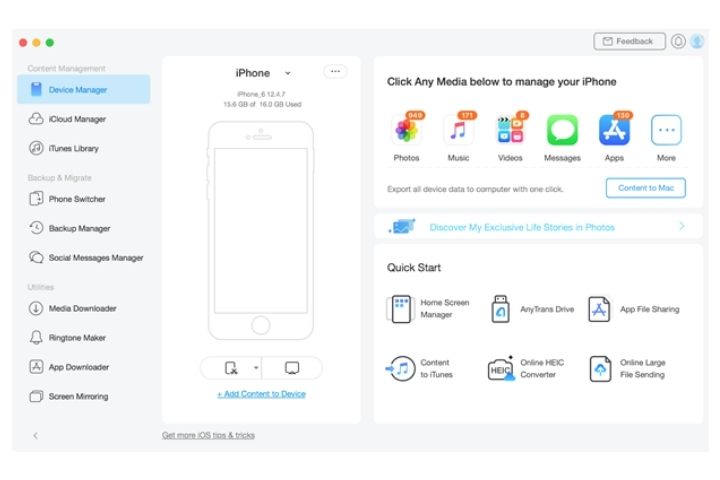 2. Daily Data Back-up
AnyTrans enables users to automatic back-up and wireless back-up iPhone data to the computer. Also, it provides restore, export, view back-up function.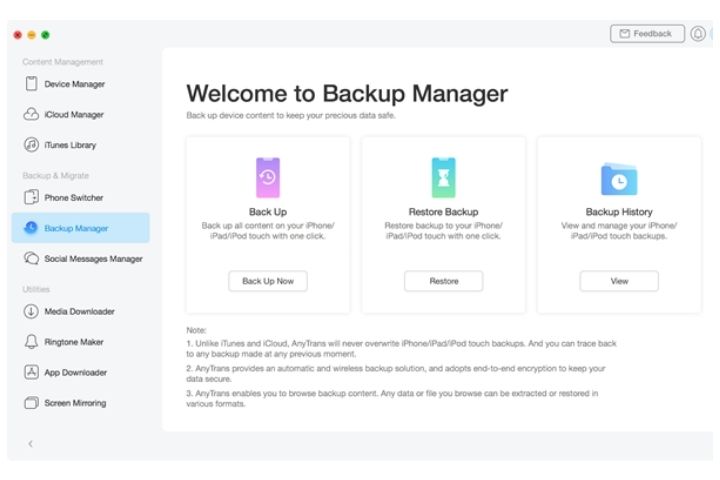 This highlight needs special attention; with this backup manager, you can schedule a backup daily, weekly, monthly, or any period you like. Unlike iTunes or iCloud restore, which will erase your iPhone data. But with the help of AnyTrans, you can restore your backups to your iPhone 12 without erasing your existing data
Essential Utility Tools For iPhone 12
Besides the above eye-catching features, AnyTrans is also equipped with some built-in practical tools. You can download videos or songs from "Media Downloader", create and customize your iPhone 12 ringtone with "Ringtone Maker", download your favorite Apps in any historical versions with "App Downloader", and even mirror your iPhone screen to your computer with "Screen Mirroring".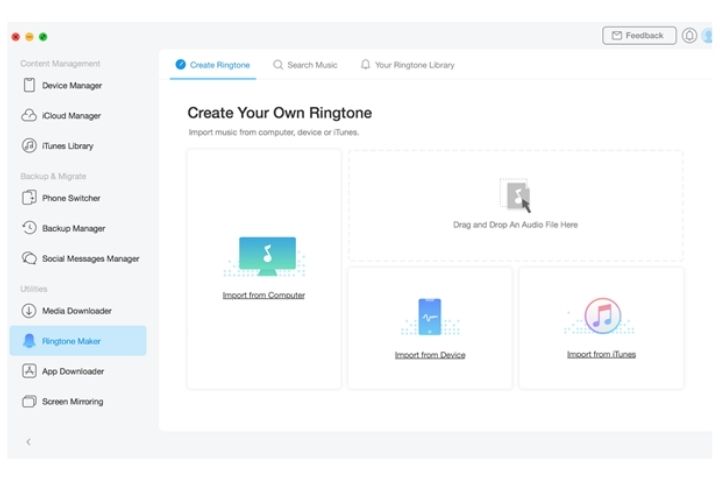 Conclusion:
On the whole, AnyTrans is a well-designed application that performs excellently in handling your data on an iPhone. It is a perfect blend of many stunning features which definitely worth a try.
Also Read : What Apple's First Foldable Iphone Will Be Like,Do You Like It?