How To Make Money From WordPress With Affiliate Marketing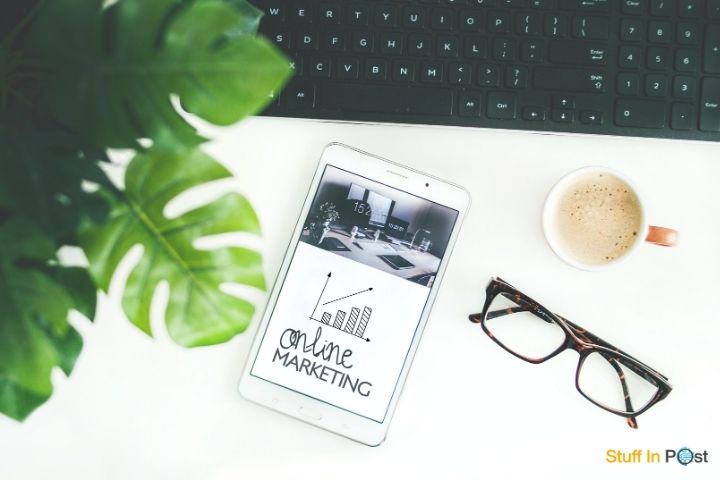 If the remote work culture has got you thinking about pursuing a long-term career from the comfort of your living room's couch, you are not alone. There are thousands of scammers out there thinking of doing the same thing. Work from home jobs has been a favorite among scammers out there to dupe gullible folks under the pretext of "security deposit" or "membership fee."
No wonder governments across the globe are working hard to create awareness against such scammers, which explains how serious this is. So, if you are looking for a safe and legit online business opportunity, affiliate marketing is the one for you. Affiliate marketing is a rare business model and best SEO marketing tool that can turn a hobby blog into a massive revenue stream. Indoleads.com is a safe platform that gives you a chance to easily become an affiliate marketer.
Although it requires some time and effort, it is far better than getting scammed by fake online opportunity advertisers. Now you might wonder what you need to get started and how this business model works, and that is precisely what we are about to discuss. In this article, you will get a 360-degree view of what it takes to build a revenue-generating affiliate marketing WordPress website, so let us get started.
How To Start A Website, And Do I Need One?
The best way to start your website is by sharpening your WordPress skills because this is where you can save up a lot of money. Plus, setting up a WordPress affiliate website requires only two things — a website and an affiliate tracking code. Now, you may have heard of affiliate programs that have been lucky enough to make money with just a YouTube channel. While that is possible, it is not a long-term strategy because the YouTube channel is bound by YouTube's rules, which means you have no control.
So, if the YouTube channel gets ripped off, then you lose complete control over your revenue stream. On the other hand, if you have a website, you can route at least some of your audiences to another channel you set up or another platform where you wish to start afresh. Moreover, it is not difficult to set up a website without breaking the bank. So, start by buying a WordPress web hosting plan, domain name, and at least a cheap Wildcard SSL certificate if you control multiple subdomains of a primary domain.
Why Buy A WordPress Hosting Plan?
WordPress is an easy to use free content management system that currently powers up over 37% of the worldwide web. Some popular websites using WordPress are The Tribune, Vogue, and even The New York Post. However, these organizations invest vast amounts in website development, which may not be feasible for a startup affiliate blog.
So, buying a WordPress web hosting plan can take care of the technical aspects as there is no need to manually install the CMS on the web server. Plus, you can update it at the click of a button, which means your sole focus would be on managing the website's design, posts, and pages. This makes your affiliate website cost-efficient and increases the chances of becoming profitable much sooner.
While you are at it, we also recommend investing in a dedicated web hosting or at least a VPS plan because shared web hosting means sharing a server's resources. This could make your website less secure and even slow it down. Since speed is a ranking signal, search engines do not favor websites that do not load faster.
How To Choose A Domain Name?
Your domain name is how people will remember your website, so you need to find one that is relevant, catchy, and available. So, you need to know the type of products or services you wish to promote, even before investing in a domain name and domain registration. At present, some of the most lucrative affiliate commission generating niches are digital products, e-learning courses, and fitness products.
You could also use a micro niche for faster results but remember that it would limit your content. Let us say you pick the niche fitness products but prefer to focus on treadmills (micro-niche). In this case, you must find a domain with the word 'treadmill' in it and stick to creating content around treadmills. It could be treadmills, treadmill mats, etc.… Doing this would tell the SERPs that your affiliate website is an authority in treadmills and draws more traffic.
Cheap Wildcard SSL Certificate? Why Do I need One?
The secret sauce for a successful affiliate website is to plan your technical SEO right from the start, which does not choose the right domain and hosting plan. Your affiliate website needs to be scalable, and that's where SSL comes in. We recommend getting at least a cheap wildcard SSL certificate because it covers all subdomains of a particular domain.
So, the SSL benefits such as SEO, credibility, security, etc.… are extended to all your subdomains. Most free SSL certificates do not encrypt client-server communication to all your subdomains because those are the most basic types known as domain validated certificates. As each subdomain is treated as a distinct web address, you must choose at least a Wildcard SSL certificate.
Subdomains are extremely useful to scale your website's operations in terms of verticals and geo-locations. You can use it for different product segments or reach out to a diverse set of audiences by creating language-specific subdomains. Once you have all of that sorted out, you need to focus on reaching out to businesses whose affiliate programs you wish to sign up for.
What Do You Mean By Affiliate Program?
Businesses offer affiliate programs when they want others to promote their products or services and, in return, offer a predetermined percentage of commission on each sale. These sales are tracked using a tracking ID or a tracking link and are paid based on the agreed minimum threshold. However, you cannot earn a commission on a product or service you have bought yourself, despite being an affiliate. Some Affiliate programs even discourage affiliates from earning commissions on purchases made by their close family members.
How To Opt For An Affiliate Program?
In the initial phase, you would have to write most of the content (unless you can spend a few thousand dollars) on it. Either way, you must promote something that you understand and are passionate about. Based on your interests, you need to pick a trending and profitable niche with lower competition. You can ascertain this by comparing the commission rates offered along with the cookie duration.
It would also help if you compared the commissions based on the revenue-sharing model, which could be a one-time commission or recurring commissions. Websites like Amazon offer a former commission on most of the products you promote, but many SaaS products out there offer recurring commissions. The rule of thumb is that you get recurring commissions to promote subscription-based offerings. This means you get a commission each time the client pays for the subscription, up to a specific period.
What Makes Affiliate Marketing The Best Monetization Model?
With so many website monetization models out there, you might wonder if you need to count on affiliate marketing. If so, then you are questioning the credibility of an industry that generated over $6.4 billion dollars in 2019 alone and is growing at a rapid pace.
The beauty of this industry is that it needs very little investment and generates up to 200% ROI in high-demand niches such as health and wellness. Over 9% of those involved in this business model earn over $50,000 per annum, enormous on a global scale.
Moreover, other business models like AdSense, which were once touted as highly profitable, are fading out. Website Owners no longer want to work hard to get that AdSense approval and be controlled by Google. The same goes for all other advertising networks, some of which have even ceased to exist.
Conversely, affiliate approvals are easier to get because the business pays you only in conversions within the cookie period. As you can be an affiliate for multiple businesses simultaneously, your monetization is not controlled by a single entity, which gives you better control over your revenue streams.
Conclusion:
From the above stated, affiliate marketing is the future and is quickly replacing all other business models. Moreover, all you need to kick start your affiliate marketing journey is the right domain, web hosting plan, and a cheap wildcard SSL certificate. Take a pen and a paper and start noting your interests to kick start your affiliate marketing journey.
As we conclude, it is worth mentioning that some affiliate programs have entry-level criteria such as a certain amount of traffic or a mandatory requirement to crack a certain number of sales within a pre-specified period. So, before you finalize a niche and buy a domain, it is recommended that you first check the eligibility criteria.