How to get money from home? All you need to know – Part 2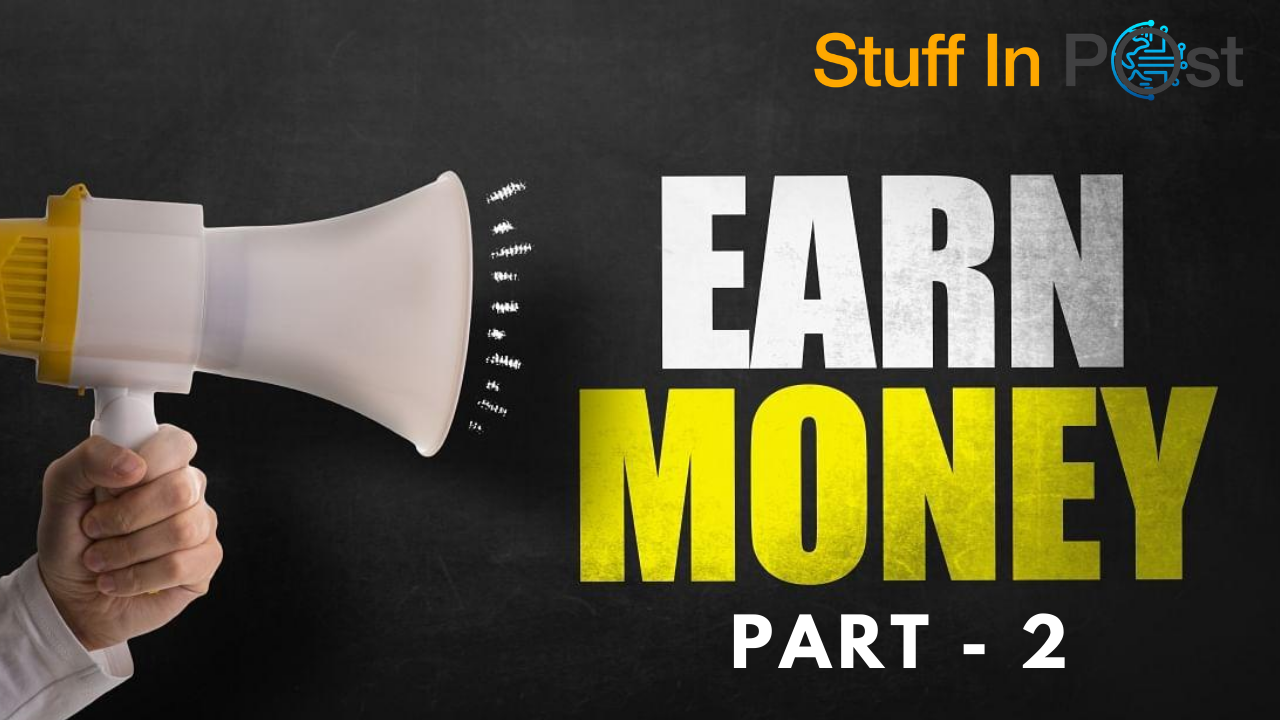 We live in a time when being an expert in something differentiates you from the rest. If this is your case and you see yourself able to focus on very specific tasks, you can earn money from your own home.
Your Personal Brand: Way To Earn Money From Home
Blogging, Be A Window For Others
This was probably the first option that came to mind after reading the title. It is necessary to know that behind a blog, there is considerable work since it must position itself well for it to be successful. Do you like cooking? You can open a blog where you make an omelet, but keep in mind how many people have done the same as you. We encourage you to start with it and do not despair, make it your passion and look long term.
How to win money with a blog? If you already have a blog with loyal users and interesting traffic, you have a platform for others to make themselves known. Brands will pay to appear on your blog since a review of a person with authority is worth gold. Coobis is a very interesting website that connects publishers with advertisers.
Affiliate Marketing
Focus on sections intended solely for advertising such as banners; there are affiliate networks to promote third-party products and services. Thus, the earnings are based on the clicks received by the space destined for the ad. As examples, you will have FlexOffers or CJ Affiliate.
A recurring affiliation system is the Clickbank . This is a company where you offer your product, and the web affiliates themselves promote it so that their visibility increases. This way, you earn because you reach more people, and the affiliates earn a commission for the product's sale.
Social Media Posts
Yes, a post on your wall is worth money, didn't you know it yet? In this option, you should join the wave of influencers, who have this business model very integrated in their day today. It is not necessary to cover large audiences; it is clear that the bigger, the better, but if you know something and believe that you can be a reference, take advantage of it.
Youtuber
Many people have seen this platform and opportunity to make themselves known and to be able to earn money from home. On YouTube, you can already find all kinds of people doing all kinds of things. If you think you can create quality content, becoming a YouTuber can be an interesting option. We recommend that you invest time in positioning your videos and making them known throughout the network. Many people who already had an Internet presence with personal blogs have decided to switch to this option.
Premium Content
This strategy can be carried out if you already have a blog in which you offer some type of product or service. You must first offer it for free and then improve that version. As the quality of the product has risen, so can its price, converting that product into Premium.
Keep in mind that the free product must be of quality because this will lead to the purchase of the next one. With the theme services linked to your person, you will have to create a good brand image. You must have credibility and authority if you want to teach courses or sell an ebook, for example. It can also be subscriptions or exclusive content for members.
Podcaster
The video has already found success with its flagship platform: Youtube. For a long time, audio has also made a niche for itself, thanks to the podcast.
It can be an option to diversify how you make your content available in addition to adapting to the type of consumption that users make on the Internet. The podcast is increasingly successful as it can be consumed at any time and multitasking.
Earn Money From Home Thanks To Marketing
Community Manager
Everything related to the Internet and social networks is very attractive for companies, as you have already seen. The figure of a Community Manager is essential if you want to have a meaningful and effective digital presence. In a digital profession, this job can be done comfortably from home. You must know how to manage the brand of a company, what is its audience and interact with it.
Content Manager
Designing a content strategy is the central point on a web page. More and more companies are looking for experts in this field since content must fulfill a very specific function: creating conversions. If you like creating content and want to know how to do it by following a strategy, you can train yourself in it. If you already are, you can consider working for several companies.
SEO
Without a doubt, positioning work is one of the most demanded in the market. The websites fight to appear on the first page of Google, logical since being in the first position gives a competitive advantage that is worth investing in. Think of yourself how many times have you gone to the second or third page of Google?
Therefore, if SEO attracts you and you want to train in it, it can become a good option to work from home and earn money from home, getting a bag of companies or individuals to work with.
SEM
The same goes for this type of positioning. By working absolutely everything online, it is possible to do it from home. Keep in mind that to advertise on the Internet, you must have the technical knowledge, and have a good command of Google Adwords.
Google Adsense
Linked to blogging that we have already talked about, another option that can first come to mind to earn money from home is to include advertising on our website. You must bear in mind that to obtain acceptable profitability, your traffic must be of an interesting volume. This is so because the applied measurement is the number of clicks the ad has on your website. Signing up for Google AdSense is a good option to invest in web advertising, especially if you have e-commerce.
Social Ads
In addition to advertising on a blog, there is also advertising on social networks, as we can all check daily. Behind these, some people work creating them; there you could be too. For brands, appearing between posts on your wall is very important. They are willing to pay a lot of money to get it, as they appear in a way that doesn't really bother too much when dealing with issues related to the user's interests. Facebook ads or Twitter ads, for example.
App Positioning(ASO)
Working positioning from home, if you know about it, is a good option to earn money from home. The apps want to appear at the top of Google Play or Apple's APP Store to get the highest number of downloads.
Also Read : How To Get Money From Home? All You Need To Know – Part 1