Using YouTube for Personal Brand Building? Here Is the Right Way To Do It.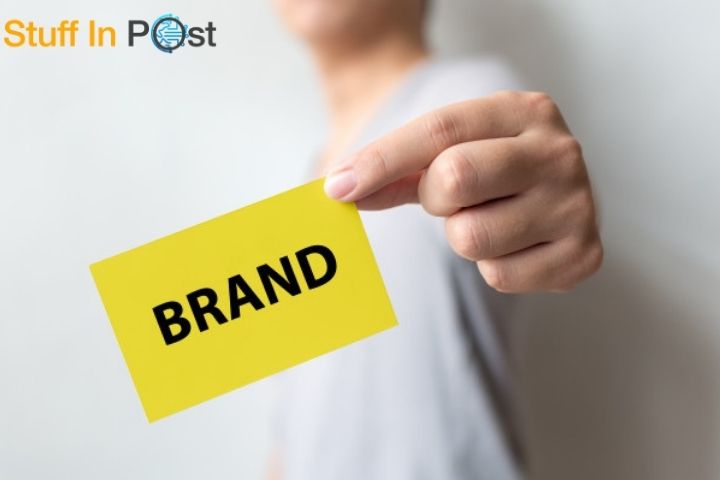 A personal brand is essential not just for celebrities and media personals; even the most common online user can build a credible brand online. This online appearance will act as a portfolio to seek better jobs and make an income through collaboration.
The days of a visiting card are dead. Today we google for a person if we need to find out more. You can, to some extent, control what people find on the internet about you. And that is the crux of personal brand building.
There are many platforms at our disposal, like LinkedIn, Instagram, and YouTube. They all have their own advantages, but video platforms are the in-thing for the world we inhabit.
YouTube As A Content Tool
YouTube is fast becoming the leading source for content consumption. It is the second most used search engine globally after Google, and sees over 1.5 billion users each month.
When there is such a large-scale application of the content exchange, not having a presence on YouTube would hold you and your brand at a massive disadvantage. Making both short and long-form videos on YouTube consistently will win you more eyeballs than any other social media platform.
Creating video content is not as tedious as it was a decade back. Our phones can shoot in top-quality and online tools like an InVideo will let you edit videos in a few minutes. There is no excuse not to leverage YouTube in today's age of technology.
What Aspects To Consider On YouTube?
The only thing worse than creating no content is creating content poorly. Use these tips and tricks below to help you reach your personal branding goals on YouTube.
1. The Right Name
The name of your YouTube channel will define the identity of your personal brand. Being stuck with the wrong handle could alter your image permanently. Before you start your youtube channel, spend time analyzing this name.
Since we are looking at personal brand building, your YouTube channel's name should be as close to your real name as possible. Creating an alter-ego or pseudo-name will take you further away from the primary purpose.
2. Profile Banner.
The profile banner is the only visual aspect of the YouTube channel, apart from the profile photo. The channel banner allows you to establish your channel's purpose and introduce yourself to new users.
Do not use a bland poster or a badly cropped photo for this space. Use a free online tool to make this banner from scratch. Add your name and a small quote about yourself or your work. This compact visual aid can motivate new users to hit the subscribe button.
3. Channel Trailer
YouTube allows users to add a small video to the home page of their channel. This video functions as a preview or an introduction to you and the content on your channel. Use this space wisely and make the best intro possible.
Shoot some powerful content that reflects your brand's message and edit it using a this one. Ensure you are honest and concise with this video. Do not compromise your voice in an endeavor to be creative.
4. Channel Tags.
The channel tags are keywords added to the channel setting that categorize your videos and the search results. The labels you use here will appropriately list your content when users use the search bar to look for content.
To add this tag, go to 'edit channel' and then select 'Settings.' You will be given the option to add up to three tags here. Pick the right labels for maximum efficiency. Research other users in your domain to understand what tags work best.
5. Video Playlists
The playlist feature on YouTube is a very underrated tool. YouTube allows you to make dedicated playlists of your own work or the work of others. This feature will enable users to find videos under the same kind, which play one after another.
This function is also an excellent way to retain a user. Instead of sharing a video on other platforms, share a playlist. These actions will direct the audience to the next video on autoplay and provide better views for each video.
This tool also helps you categories your work into buckets, which gives the subscriber a broader idea of your craft.
6. Video Series
The perfect way to formalize your channel content is to make them in a series. This practice means that you create categories of videos, and all your content falls under one of those headings. Labels will also provide a streamlined process for content creation.
For example, if you were to create two categories — personal stories and work-vlogs. All the videos would cater to these two headings. Appropriate titles will enable the user to relate to your work better and find a reason to follow you.
7. Website Redirection
The idea behind building a personal brand on YouTube is to redirect users to your products, services, or resources, which can only be done with the effective use of all the call-to-actions on the channel.
The channel banner lets you add all your social media links and one website. Keep this website continuously updated so users can find out more about you. Additionally, the end screen of the video can facilitate an external link.
Final Thoughts
A personal brand takes time and effort to build, and YouTube is one of the tools that will catapult your progress. Once you have your foot in the door, aim to make interactive and original content. Over time, approach other individuals for collaborations on videos to uplift your brand image.
Selling a product is easy; each product has its individual dedicated market. Similarly, think of yourself as a product that needs to find an audience. If you study your interests and opinions, you will be able to carve-out the exact audience you are looking to meet online.
There is no hard-and-fast rule to online content creations. Consider these tips as a framework to build your own brand. The more unique your thinking, the better your odds of creating a memorable impact.
Also Read : How To Create A Good Marketing Plan With Smart Goals