Moving to Silicon Valley? Here's What Startups Need to Consider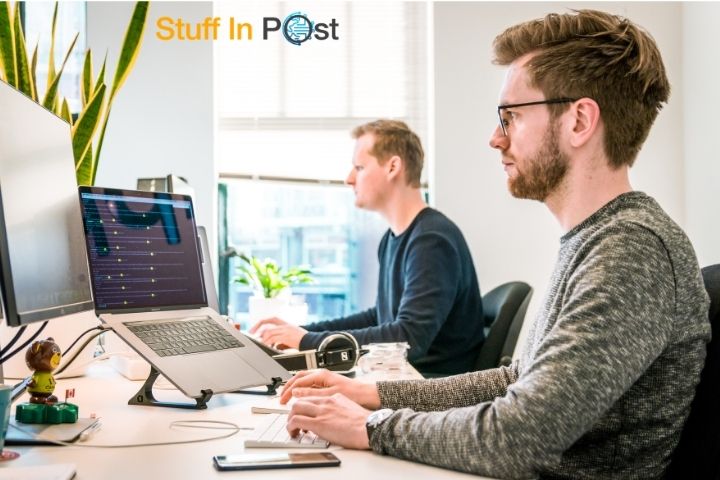 Even with the formation of tech hubs across the world and the rise of remote work, Silicon Valley continues to attract many startups. The entrepreneurial ecosystem is flourishing with well-established regulations, strong networks, and an ever-growing talent pool. The greater state of California is also where a massive portion of venture capital (VC) funds are flowing into, and startups follow where the money goes. All of these make Silicon Valley attractive to startups hoping to break into the scene.
That said, Silicon Valley is a highly saturated, fast, and competitive business environment. For every success story, it is said that 30% of other startups go belly-up within their first two years. So if you want to compete with other Silicon Valley startups for resources, talent, and financing, here are a few things you should consider:
Financing
One of the leading trends of 2020, according to the DNA of the Entrepreneur study, is the ongoing challenge to obtain financing. Outside of bank loans, there are different ways to gain traction for your startup and acquire funding. Silicon Valley is teeming with seed accelerator programs, angel investors, and VC firms who are looking to support and invest in promising startups.
However, finding interested investors — or getting them to pay attention — is the main challenge. They field hundreds of proposals every day and chances are they've already heard some version of your product or service. You can't just have a brilliant idea. You also need research and the talent to back it up, a clear and long-term plan, and a lot of persuasive power to gain funding.
Costs
Startups need financing to grow. Your initial capital is most likely not enough to support your company long term, which is why raising funds is key. And if you're planning to launch in Silicon Valley, you need a lot of it.
Compared to other tech hubs in the US, startups based in San Francisco, which includes the outer Bay Area and Silicon Valley, tend to have the highest operating costs. Data from financial firm Brex indicate that the average monthly expense of startups in the city is $369,000. In comparison, startups based in San Diego and Austin spend $207,000 and $281,000 respectively. There is no doubt that San Francisco is one of the most expensive cities overall which is not ideal for fledgling businesses.
Some of the costs you need to consider are rent, utilities, equipment, payroll, and professional consulting fees. While a few are one-off costs, like furniture or tech equipment, most of these expenses are recurring. Without funding and the prospect of profitability, your company can go bankrupt within a very short period of time.
Business Structure
Choosing the right business structure is also a must for any startup as it impacts several critical business aspects including taxation, paperwork, and personal liability. The two main choices for startups are either as a limited liability company (LLC) or as a corporation. Sole proprietorship is extremely rare for the startup scene because the financial obligations are shouldered by one person alone.
With an LLC, there can be multiple owners or members. The biggest advantage of this structure is the limited liability of the members for debt or lawsuits against the company. On the other hand, an incorporated entity, or a corporation, separates the responsibilities from the founders of the organization. The corporation is held legally liable for its actions, not the people behind it.
There are pros and cons to establishing LLC or a corporation for startups. Tax differences are one example. ZenBusiness points out that in California, LLCs pay an annual minimum franchise tax of $800 while corporations comply with the state's corporate tax law. They are taxed at a flat rate of 8.84%, while LLCs don't pay taxes on company profits. The biggest advantage of incorporation is that most VC firms prefer it especially if you're aiming to attract the attention of those in Silicon Valley. If your startup will go through several rounds of fundraising, incorporating might bring you more success but it's not necessary if the startup is much smaller. Taxation and fundraising are two of the many complexities of business structures that you need to consider when coming to Silicon Valley.
Talent And Expertise
It's no secret that Silicon Valley is a tech-centric environment for startups. The Harvard Business Review notes that a lot of the talent is bred in surrounding universities such as Stanford and Berkeley. These professionals are extremely talented and have highly specialized skills that you might not find elsewhere. That is not an imperative to pack up and move to Silicon Valley, however. Although technology is the future, not all startups are necessarily tech-based. You might not require highly specialized skills and your startup might be better off obtaining talent elsewhere. You also have to ask what problem you are trying to solve and where your solution will be most impactful. Consider what you're offering and whether the location needs to be specific to Silicon Valley.
It's true that Silicon Valley is a global hub for innovation and for a lot of compelling reasons. However, tech-related or not, the environment might be more distracting than productive to the potential success of your startup. Consider all of these factors before you make the move and remember that not all startup success stories start in Silicon Valley.
Also Read : Technological And Business Trends In Digital Business For 2020