What Is The Podcast And How To Do A Quality Podcasting?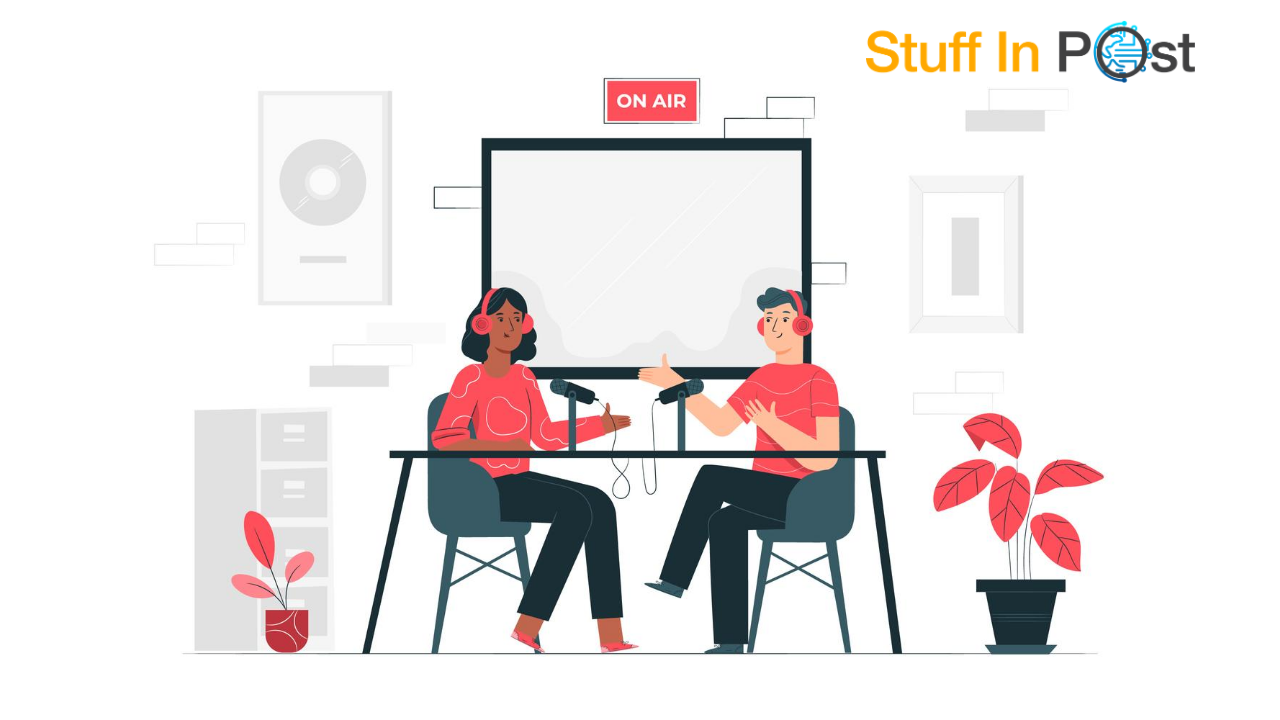 Every day more people join the era of generating the content, from the most trivial topics to those for an expert audience in certain areas and they do so through podcast, the most listened to medium today. Stay and find out how you can make the best podcast of the moment.
What Is A Podcast? Is It The Same As The Radio?
Many would think, but that is not going back to the radio? It certainly has to do with the reproduction of audio. Still, the podcast has the best of both worlds: being able to let your imagination fly as with the radio, but with the novelty of that the listener has decision-making power.
You can decide when to listen to it, how often, repeat if you want, pause it, come back later and choose the platform you want to listen to. Many have even gone further and have versions with video to reach other audiences.
The Podcast In Numbers
In the Spotify portal, we find that in 2018 40% of Internet users in Spain consumed podcasts.
Being able to consume audio content in an intimate and freeway has allowed users to develop other actions while listening to a podcast, the so-called multitasking.
Content producers are increasing daily, and there are no exact numbers to evaluate to date, but we do have some exciting data. The date but some data can leave an idea.
Previously, in April 2018 FastCompany reported that there were more than 500 thousand active podcasters with more than 18 million episodes and those numbers vary very quickly.
By the end of 2019, Apple reported more than 30 million episodes in more than 100 languages. And that's just one of the platforms because there are currently so many options.
Eight Podcasting Platforms
Either because you intend to create your own podcast and surf the wave that the internet shows you today or because you want to listen to different content, pay attention because here are some of the platforms that are most listened to these days.
Appel Podcasts
Spotify
Soundcloud
Spreaker, which, in my personal experience, is a very friendly platform that gives you easy-to-use tools that achieve optimal results.
iVoox
TunenIn
Podcast Go
Google Podcast
Of course, Google could not be left behind in the podcast fever, and that is why Google Podcast is growing every time and offers more options.
If you currently feel like starting with a podcast and letting your most interesting ideas flow, but you are overwhelmed by deciding where to start, calm down.
I know that there is a lot of information and that this can be complicated, especially when you do not get along well with technological issues. The first thing you have to know is that you don't always need to have a high budget to get started.
You can upload your content to your website, in a portal that allows you to upload your content for free (and be clear that certain conditions apply) or in a payment portal.
Returning to my experience, Spreaker allows you to upload your free content for a maximum of 15 minutes per episode and with a limit amount of hours per show. It allows you to have access to your recording studio, which you can even have on your mobile and operate it in a very intuitive way.
It's a great way to start. Especially if you want to test how it goes, you can start like this and then switch to another system.
Obviously, when you do not pay you to have limitations but as I told you, if you are going to take the first step and want to try, you do not lose anything by taking advantage of this resource.
When you start a project, it is important to stay motivated and if you can start with a budget that does not impact your pocket so much, much better.
How To Make A Podcast?
Suppose that you already have the idea and that you have also visited different portals and have decided which one you prefer.
Okay, before we get to content production, let's get down to the technicalities.
What Material Do You Need To Make a Podcast?
A microphone. If you are looking for options, you can get one between 12 and 200 euros, with different technical specifications. Among many expert recommendations is the Rode microphone, considered great for podcasting.
I recorded my first podcast with the integral wireless headphones, and I took care to record in a silent place, I placed the microphone at a suitable distance so as not to be hit with the sound, I did several tests and took a risk.
Yes, I took a risk because many times we want to start something and if we let ourselves go and wait for the perfect moment and conditions we never find them. Right now as you read this someone is venturing out and why would you expect to have all the toys when you could start right then?
If you intend to use audio editing software, you are going to need an audio mixer, known as an interface. And here we are getting into more technical issues, and prices can range from 50 euros onwards. 
Also, as far as the software is concerned, you can get free or paid. If you wish, you can also try using the audio recorder on your smartphone, and you will see that this is a valid option. Another option is to buy an audio recorder from 80 euros you can get interesting options.
Make It Easy But Do It Right
We live in such a changing world, and in an era where technology and marketing rule the roost, that it is best to think through decisions well because everything counts, the budget is often tight, but with creativity, you can achieve great results.
You can start very basic and do your best, gain security, experience, support, resources, and grow as your podcast does. You don't need expensive equipment and if you have it great, but I want to tell you that if you have an idea, start shaping it and take it to action.
Starting with the basics, you can also take care of the details and provide a good result in which you have enjoyed the process, always following these steps:
Identify your ideal listener
Organize an editorial calendar for your podcast
What are you going to talk about in your podcast?
Build a solid structure
Periodicity
Now, What Do I Say?
The moment of the truth has come. If you already have a clear concept and theme, let's go for the content.
Brainstorming is always an excellent option to visualize content ideas. Now we are going to establish a small structure of your podcast.
Create a presentation, something that in a few words introduces you and tells us what your podcast is about, which is also a stamp with which you can start each episode.
Introduce the content, go developing the planned ideas closing each topic. Conclude and make a short summary of what was discussed.
Before saying goodbye, remember to mention how to contact you, invite to listen to the next episode and close.
If you are interested in creating content, get on the podcast wave and share that vision you have on a topic; there is an audience for everything, and you will surely reach the perfect audience.
Also Read : Google Podcasts Is Now Available For Ios: This Is All You Can Do