The Best Tools To Measure The Impact Of A Hashtag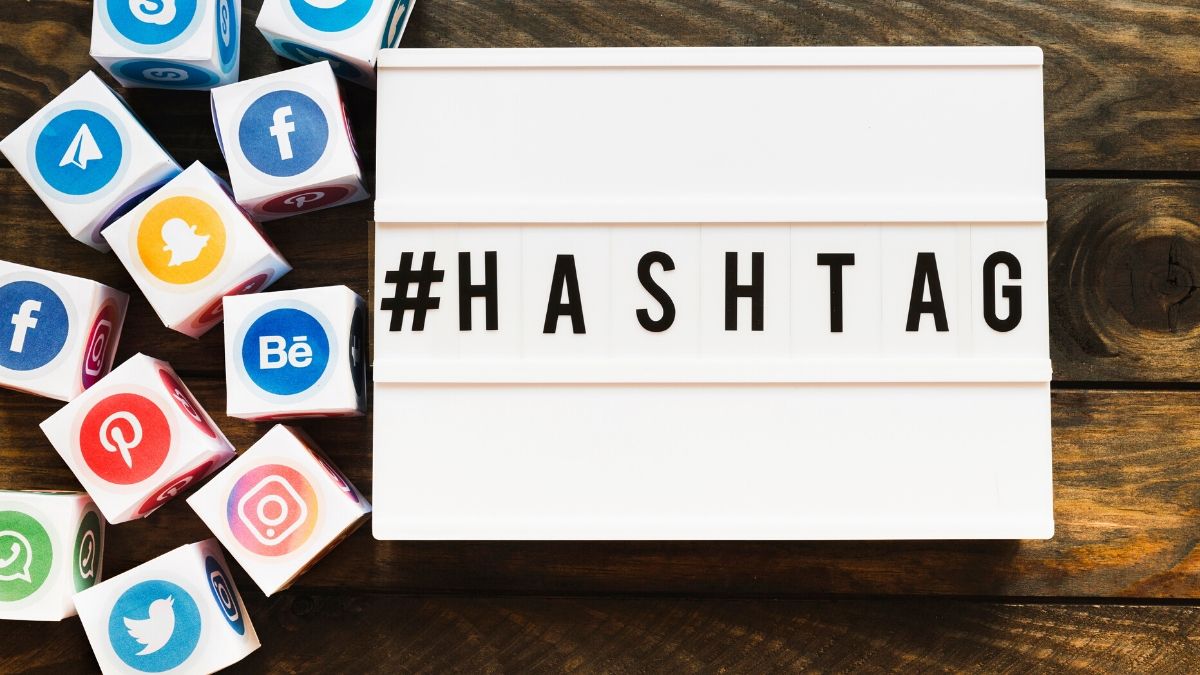 All of us who are familiar with social media know what a hashtag is, but what is undoubtedly not so widespread is the importance of using them and why brands cannot miss out on the power of the hashtag.
Companies need tools that facilitate their expansion and visibility on social networks more than ever. One of the strategies that work best is the use of hashtags to be known within certain groups and audiences. In this post, we tell you the best tools to measure the impact of hashtags and the methods that will help you get more followers are.
Why Is The Use Of The Hashtag Important?
The hashtag is important to promote products and services. For both business and personal branding, it is important to make yourself known using hashtags on networks such as Instagram, Twitter, Facebook, and YouTube so that others can find you when they search for what interests them through the most used tags or through searches customized.
Hashtags can also be an essential tool for web developers interested in search engine optimization to visualize trends and take advantage of the opportunity to expand on social networks.
Using The Hashtag Symbol To Promote Events
Hashtags can also be used effectively to promote an event for commercial purposes, making them perfect for building a new customer base around a business. But as in all strategies, it is never advisable to use messages in an unnatural and little worked way. Yes, even if hashtags seem like a small thing, they need some attention from the marketing team. We recommend that you use short hashtags that contain keywords that help improve visibility in search engines.
The most original ones sometimes use fashionable words that are trendy while promoting services, contests, events, and clever words that make new products and ideas known, and that can sometimes generate community.
How To Use The Hashtag In Your Business
To make the most of your hashtags, think of a phrase that is easy to read since the spaces are omitted in the text after placing this pad that hides so many secrets. Do your research online and find out what terms are trending, see what's popular, and find out what people are talking about. There are several websites that list the most popular hashtags, although you have to be aware of the changes.
Hashtags can often reflect a breaking news story or recent event, although it can often be difficult to know which hashtags to use to promote your products and services better. For this reason, when you try new hashtags, write down the most popular ones and those that did not end up giving good results on the networks, so you can do a more segmented study on the audience and find out aspects. For example, knowing if your audience is generally male or female, how old they are or if they all share similar characteristics. 
Also Read : Instagram Ads: How To Create Ads And Advertise On Instagram?
How To Measure The Performance Of A Hashtag?
There are several tools with which you can track the performance of hashtags, which will allow you to investigate which keywords or phrases will generate the most traffic to your website and help increase the number of sales of your product or service. When using a hashtag at the end of a post on a social media website, keep in mind that you can incorporate an external web link in the body of the text to your blog or website to expand the information about the business when linking.
Tools To Measure The Impact Of A Hashtag
Metricol
Metricol is a perfect tool for analysis, web strategies, and social networks. It allows you to link Instagram, Facebook, LinkedIn, and Twitter Trending and know their status with real-time data and, in a personalized way, plan campaigns and collect statistics on a single platform and, most importantly, in a matter of hashtags: measure their impact.
With Metricol, you can access the hashtags measurement tool through the top button "real-time" you will see the button "Tracker," and on the right, you can put the hashtag you want to analyze and the company logo and decide what date you want to analyze.
Hashtracking
A very powerful tool to analyze hashtags in 24 hour periods. It is handy to obtain immediate results, especially if you want to obtain results as soon as possible. It works with the social networks of Instagram and Twitter and allows you to see the results of the hashtags such as the number of tweets, graphs with the activity, the devices used, the engagement or the participation.
Hashtagify.me
Perfect for finding out what hashtags you should add on your social networks, and it's perfect for comparing with the relevance of other hashtags related to the same topic, helping to give a broader view and suggestions on other tags that could be used. It also contains a map that reflects the countries that use them the most, beneficial for businesses with strategies that go further.
Keyhole
This tool works for those interested in knowing the impact of a hashtag on numbers with segmented data if what is sought is to reach a specific audience. In addition, it allows knowing data from accounts, keywords, mentions, and links.
RiteTag
Starting with the advantage that this tool offers an extension for Chrome, it is perfect for giving ideas and suggesting the most suitable hashtags for publications. In addition, it compares different hashtags and presents detailed information to be able to choose the best one in social media strategies.
SocialMention
SocialMention is a straightforward tool to use that generates detailed information by categories: top keywords, top users, top hashtags, and users. In addition, it tells you the impressions that users have had who have used the hashtag. Incredible true?
Postchup
Our own Instagram analysis can provide a snapshot of your Instagram account.
Based on its latest 100 posts, Postchup Instagram Analytics reveals average likes and comments per post, most common hashtags, most used filters, post data including upload days and hours, as well as its top 10 posts.
Trendsmap
If you like maps and geolocation information, this is your tool. It is effortless to locate hashtags by country if what you are interested in is knowing the market crossing borders
Tweet-tag
To monitor Twitter hashtags in real-time and get free information about the actions of users and which are the most involved, critical tweets, retweets and mentions, schedule hashtags, charts of the evolution of hashtags and the most used words.
It is effortless to use: just write the hashtag that interests you and indicate the date.
TagBoard
TagBoard offers very visual information about the content that surrounds the hashtag. It allows filtering by keywords and mixes the different social networks with the images of the posts, links, and text that accompany the hashtag.
Also Read : The Formats That Will Make A Difference On Social Networks