What Is SAP And What Is It For?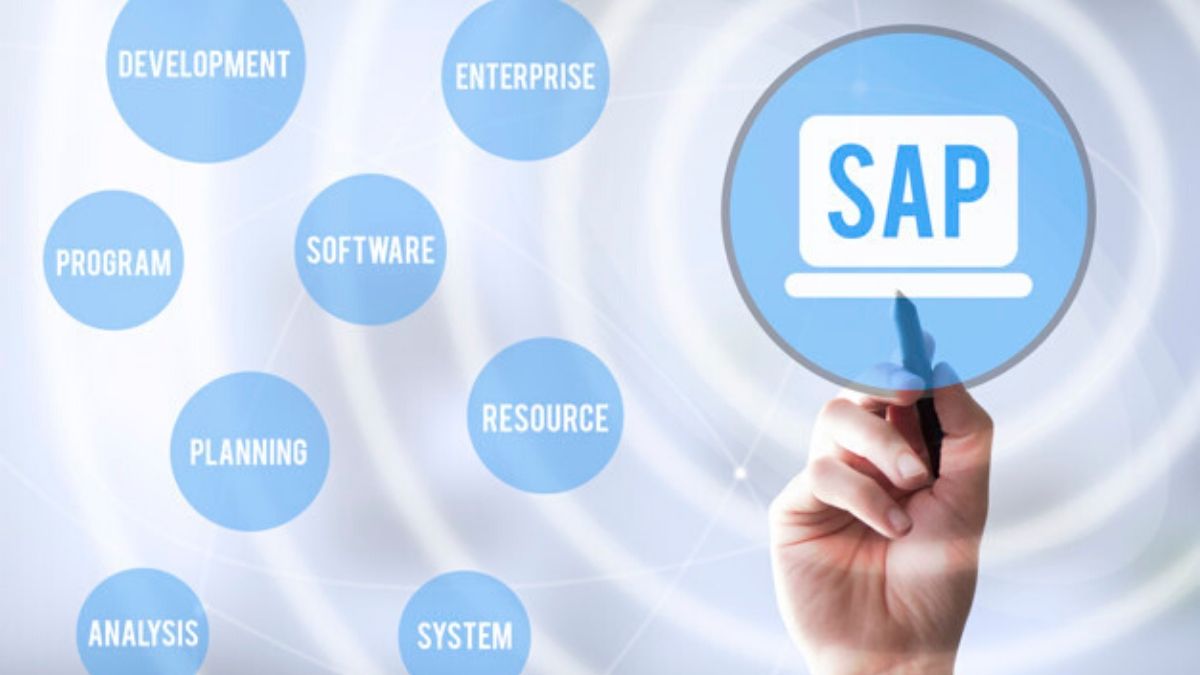 SAP: Today it is time to talk about a computer system that you may have heard of, and that is vitally important for small, medium, and large companies, including public bodies. You may be wondering what SAP ERP Management Software does and what it is for. Keep reading, and you will find out!
Don't you know what ERP is? Don't worry, in our article on what is an ERP? We tell you what it is and who is in charge of implementing it in the company.
What is SAP, And What Is It For?
The name comes from a German multinational company founded in 1972 by former IBM employees. Since then, on behalf of this world-renowned company, SAP services or "Systems, Applications, Products in Data Processing" have been operating in virtually every area of ​​business administration.
The development of the company has been so accelerated that it has become a leader in ERP software.
The SAP system is, as we have already mentioned before, a computer system that enables companies to manage their human resources, production logistics, etc. correctly.
The SAP System is related to ERP (Enterprise Resource Planning) systems, as it is an information system that allows managing the different actions of a company, especially those that have to do with production, logistics, inventory, shipping, and accounting.
Its services stand out for also covering the administrative needs as well as those of its clients and providing the tools that are needed.
3 Features Of The SAP System
It is a canned, open-source, and modular system. Let's look at each one step by step.
A customized system

A canned system

An open-source system
# 1 A Custom System
What does this mean? As the name implies, they are systems tailored for a particular client. Despite having some cons like unforeseen and the cost of the process, they satisfy the needs of the client in a more positive way when it comes to the needs of small or medium-sized companies.
# 2 A Canned System
It is one of the characteristics of the SAP System that encompasses the systems within companies that manufacture software and are not dedicated to a specific client, as in the previous case, but is aimed at covering the needs of the current market at a broader level . The canned system is marketed through software licenses .
The conclusions provided by the experts on this characteristic is that the development of a system that encompasses all the functions of the company is very complicated. For this reason, they say, companies purchase canned ERP tailored to their needs .
# 3 An Open-source System
Being a group of programs, programming codes are required. A SAP system handles large amounts of data, analyzes it, and enables faster and more compliant processes .
As the engineer, Ezequiel Karcz points out, "SAP is an open-source system that can be modified by the client. In SAP, the programming language is ABAP . Being open programs provide excellent benefits to the companies that use them. If it is a Closed Code System, it acts as a black box into which something enters and after which something comes out."
ABAP Language Features:
Can be programmed goal-oriented

It is not a complicated language

Events run it

Prepared for multi language environments

It has elements that allow declaring data, internal control elements, operational elements, and access to the database.
What Is The SAP System or Program For?
SAP is a computer system that serves to give information. Based on data and analyzing everything processed, the system produces the information necessary to make decisions so that they can be interpreted by those who use them. On the official SAP page, you can access all the services and exciting training exclusive to the tool.
What Are The SAP Modules?
SD module, Sales and distribution: sales and distribution to the customer

MM module, materials management: stocks, invoices, and everything related to the sale product.

PP module, production planning: everything related to manufacturing.

HR module, human resources: responsible for human resources management

CO Module: responsible for cost and benefit management.
What Sectors Do SAP Use?
The list of industries that SAP serves is vast, and since its inception, it has grown dramatically. Being so broad in both the private and public sectors , we would need more than one post to explain the different areas in which it is applied. Therefore, we leave you some of the most important and innovative.
Raw materials, mining and agriculture

Gas and oil

Chemistry

Metallurgical

Pharmaceutical

Building materials, clay and glass

Heavy construction

Services

Consulting and software

Sanatoriums and hospitals

Public sector
No matter the type of industry, the function is the same: to organize all the actions that are part of the company's plan.
Advantages And Disadvantages Of SAP
SAP Systems have their pros and cons. We will detail the main advantages and disadvantages of SAP :
# 1 Simplicity. One of the advantages of SAP is its simplicity when using it. As it is a system that does not require a lot of technical knowledge, it makes it easier for the employee to become familiar with the system.
# 2 Flexibility. Another advantage that is the flexibility offered by this system allows companies to create rules in the SAP system. This will make it possible to channel possible failures and errors. In companies, you can decide which employees have access to the data handled by the SAP system.
# 3  Constant update . One of the advantages, which at the same time can be an obstacle to development, is the continuous updating of the system . It is constantly changing depending on the updates that occur in the markets or productivity but, on the other hand, that change has economic costs that not all sectors can afford in the face of constant updates.
# 4  High Costs. Starting with the disadvantage mentioned above in terms of unexpected or excessive costs that the SAP System can generate, it must be borne in mind that to apply this system it is necessary to acquire the software and hardware necessary to run the programs in the company and, in addition, the cost of hiring employees who are responsible for using this technology.
What Is An SAP Consultant?
After knowing the definition of SAP, it is easy to imagine what a consultant does for this software. Its main objective is to accompany and enable companies to integrate SAP in the management of their resources so that the company makes better decisions. To do this, the company studies and works the data within the tool; it also does exhaustive monitoring and ensures that the rest of the company can correctly interpret and use the software.
Also Read : Tools To Improve Customer Experience Or User Experience