Maptive Review: Mapping Software For Professionals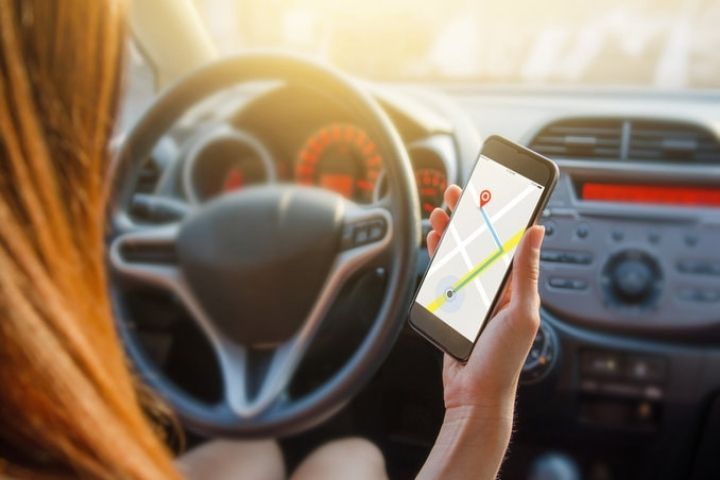 Data mapping is useful for a number of professions, from salespersons to commercial real estate agents to supply chain and logistics. Mapping software transforms complex data into insight-driven data visualization maps. In doing so, it allows you to identify key patterns and trends quickly. However, no two mapping programs are the same. In this article, we will review the software program, Maptive, to determine if it's an appropriate tool for professionals.
What is Maptive?
Maptive's geo-mapping software is powered by Google Maps. It allows you to build, customize, modify and analyze your data in a visual format. It features a variety of tools, including custom colors, route planning, geographic boundaries, radiuses, and census data. It also has a density map generator, a territory and boundary tool, and a distance radius tool. Let's explore these tools a bit further.
Sales Density Map
This tool lets you quickly identify the regions where the highest number of sales are coming from and which areas have room for improvement. Consequently, you can figure out how to better target your sales and marketing efforts as well as identify new markets.
Territory Maps
Using predefined data like sales territories or zip codes, you can easily divide your map into various territories. From there, you can analyze the data within each territory.
Route Maps
The route planner tool allows you to create the most efficient route between two locations and pinpoint geographic data points that are close to your specified route.
Demographic Heat Map
Visualize data distribution, including population, income, marital status, and sex data, in a given region.
Pin Maps
Quickly plot location-based data such as addresses, business locations, customer locations, etc., on your map. Additionally, you can customize the color of your pins to identify different types of data.
Radius Maps
Gain additional insights into your data by drawing distance radiuses around specific data points. This will allow you to analyze the data within the radius, export specific data points, and utilize census data from within the radius.
Who Can Use Maptive
Due to the many tools and map types that Maptive offers, it's suitable for a variety of professions. Here are some examples:
Supply Chain and Logistics
Maptive makes it possible for you to visualize your entire supply chain. As a result, you can identify and improve inefficiencies, as well as determine the quickest routes.
Commercial Real Estate
As a commercial real estate agent, it's essential to be able to show prospective buyers the available properties in their desired area. Additionally, brokers need to have a visual understanding of a property's surroundings so they can select the best sites and for investment purposes. After plotting current and proposed listings on a map and their attributes and amenities, you can use the filter tool to analyze the properties and choose the most essential features for specific buyers.
Sales
A visual representation of where sales are coming from and clearly defined sales territories allows salespeople to gain valuable insights. Furthermore, by mapping their sales data, you can leverage census data to better drive additional sales and use a heat map to understand sales density better.
Other Features of Maptive
Intuitive Design and Accessibility
Maptive offers an intuitive design so anyone can create a map in minutes no matter their level of technical expertise. Furthermore, maptive is a web-based and cloud solution, so you don't have to download anything. Additionally, it can be accessed from any device, including desktops, tablets, and mobile phones.
Display and Sharing Options
Once you've created your Maptive map, you can share it with teammates for presentation or collaboration purposes. Alternatively, you can embed it on a website, export it as a pdf, or print it.
Security and Support
Maptive features powerful encryption, a fully redundant backup and recovery system, two-factor authentication, password requirements, Cloudflare endpoint protection, and complete permission level control. Furthermore, they have support available Monday to Friday from 9 am to 8 pm Eastern.
Conclusion
Due to its wide range of features, tools, and customization options, Maptive is ideal for a number of different professions. In particular, Maptive supports sales, commercial real estate, and supply chain/logistics. Maptive offers an intuitive design, and its software is available through mobile, desktop, and tablets. Additionally, you can easily share your map with teammates, embed it on your website, save it as a pdf, or print it.
Also Read : What Is Spy Software And How It Works?