The Tech That Can Make Your Business More Efficient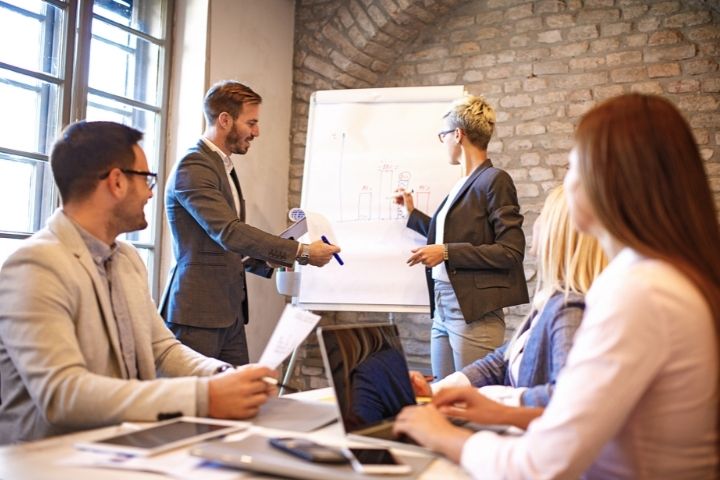 If you are looking for ways to make your business more efficient, your first step should be integrating more tech into your business's operations to make tasks easier for yourself and your employees. Then, if you are wanting to speed up your processes, meet deadlines and goals, and ensure that your company's operations are as streamlined as possible, here is a guide to some of the best technology that can be used to make your business more efficient.
Automation
However, one way to use technology that most businesses can implement to some success is automation. Automating your processes using artificial intelligence will enable you to better handle every aspect of your operations. By automating some of the more mundane and repetitive tasks that your business has to perform, you will be able to ensure that they are completed even when you do not have time to oversee them yourself and that you do not have to spend all day manually running these processes. Not only this, but automation can prevent human error from occurring, which can decrease the number of times that you have to stop operations and can make sure that no second is wasted on completing a task that will later have to be performed again to meet the standards of your company.
Remote Collaboration Software
Many business owners are worried that the increasing numbers of employees working from home will have an impact on their ability to maintain the efficiency of their business. However, any problems with efficiency and productivity can be waivered through the use of remote collaboration software and remote working platforms. These technologies allow managers to communicate with their employees no matter where they are in the world. This can ensure that fewer tasks are completed incorrectly and that employees can know exactly what they are doing at any one time. This will allow tasks to be finished quicker, meaning that your company will be able to maintain its efficiency no matter what. Additionally, remote portals can allow employees to find the information they need without contacting a manager first.
Load Boards
If you work for a shipping or trucking company, you should consider industry-specific technology that can be implemented into your firm to enable you to better streamline your operations and ensure that every step of your business processes goes without a hitch. For instance, load boards allow shipping companies and their carriers to post loads and equipment, which can help you find the B2B company you need to carry out your transportation and ensure that you can get products where they need to go. Some companies take this one step further by offering a large database where you can negotiate rates and manage the majority of your important paperwork all on a single system. This will then allow you to perform multiple tasks at once and ensure that the most common challenges for trucking and shipping companies can be avoided.
The Cloud
The entire business world seems to be talking about the cloud at the moment. However, the concept of the cloud and the uses that it can have for business owners are often described in vague terms only. However, the cloud can help you boost your business's efficiency because it can allow you to scale up your IT infrastructure alongside your business growth. This means that your business will be able to cope with an increase in sales and customers without IT problems from delaying their success and without having to pause their business operations to upgrade all of their IT equipment.
Not only this but the cloud can also be used to store important files and documents. Unlike when they are stored on an internal system, they can be accessed from the cloud from any location, even from home. This means that your employees can access your files whenever they need them, and multiple people can view these at once without waiting for their colleagues to replace them in the filing cabinet. Not only this, but this file storage means that your internal systems are then backed up if a computer crashes and your files are wiped out. This means that you will be able to remain productive even when disaster strikes, rather than your business reeling from the loss of an assortment of highly important documents and files.
Project Management Tools
If you are looking for a simple and non-disruptive way to introduce technology to your company and make it more efficient, then project management tools might be the right option for your business. Project management tools can help to successfully make your business more efficient because they allow you to oversee every part of your business operations at once. You will be able to see whether problems are arising, whether you are on track to meet your deadlines, and you will be able to communicate with your employees about any potential hold-ups. You will also be able to more easily delegate tasks to ensure that they are split manageably between your employees. This can ensure that no task fails to be completed simply because your employees do not have time to perform it or because they are juggling too many responsibilities at once.
Improving their efficiency is often high on the list of every business's aims, and yet this can be easier said than done, especially for businesses that have been running for a long time and that are stuck in their ways. Then, by introducing the latest tech into your business, you will be able to make your business more efficient in a simple way, without having to completely uproot your operations and the way that you do business, which can be difficult for your employees and your business in general, to cope with. Then, from collaboration tools to load boards, you will be able to ensure that your company is as effective, or even more efficient as its competition by using some of the tech in this article.
Also Read : 5 Things You Need To Know Before You Quit Your Job