Keys To Managing Social Media Optimization (SMO)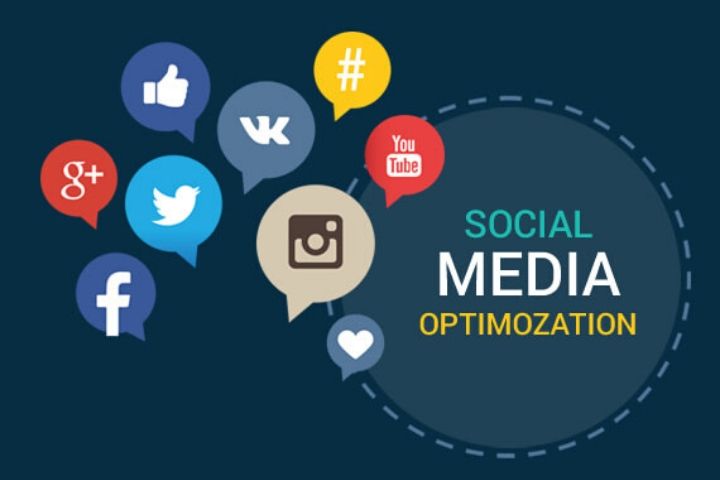 Social Media Optimization,improving the positioning of our website is a battle with which we have to fight continually. Falling behind is not an option; that's why SEO is part of Digital Marketing strategies. But, do you know how to position yourself on Social Networks? Today we explain how to optimize your content with Social Media Optimization or SMO. 
If you are not yet familiar with positioning, we recommend you know what SEO is and the differences with SEM to better understand the positioning in social networks that we are going to talk about next. Let's start!
What is Social Media Optimization or SMO?
When we talk about SMO, we are referring to the optimization of a web page or the elements of the web and its content for social networks. In this sense, SMO is similar to SEO because both serve to generate traffic for the website and thus increase conversion.
Keys To Improving Social Media Optimization
When analyzing social networks, it is not enough to know the number of times the content is shared or the number of followers. Social media provides large volumes of data that can be analyzed to identify collective patterns and preferences.
Therefore, it will be much more useful to delve into the information: instead of looking only at the size of the network of users we have, we will be more interested in knowing who is in that network and who interacts.
The first thing that we must be clear about is that optimizing our content for social networks does not mean that we are far from it, dedicating ourselves to sharing links without stopping in all the groups and pages we have. If users do not share our content, comment, or like it, the search engines will not consider us relevant. Here are some keys to keep in mind to start designing our Social Media Optimization (SMO) strategy:
Reputation. If a search engine considers that we are an authority on a certain topic, it will benefit us and position us as a respectable and qualified source. Reputation also has to do with the support of users: If we publish good content of our own, we share content from others, citing the sources and participate in conversations and discussions proposed by others (and not only ourselves), the search engines will reward us. In short, it is simply about being friendly and useful for users.
Engagement

. We need both to maintain an active relationship with followers and to increase engagement on social networks. This includes proposing a strategy to know who to interact with and search for them in different networks  (Google + communities, Linkedin groups, etc.). Once we find the users with whom we want to interact, we can make a call to action to encourage them (for example, when we share content, we can ask users to complete the information if they think it can be improved). Finally, it is recommended to make life easier for users as much as possible: a good tip is not to ask people to create an account on the website, but to let them access it through an account they already have on social networks.

Platforms

. It is important to choose well the platforms and communities in which we are going to participate. To do this, we must study and decide why we want to be present in each of them, and after this, always think from the point of view of Social Media Optimization. 
Also Read : How To Make An Advertising Campaign On Facebook Ads Step By Step
How To Optimize The Web For Social Networks
With a clear strategy to improve the Social Media Optimization of our content, we will see some very useful and easy to implement tricks:
Optimize titles.

For the contents to be shared well, the essential thing is to put an attractive title, and that encourages you to continue reading.

Images, videos, and links

. The contents are not only text, but they always work better, taking advantage of all the Internet resources.

Keywords.

For search engine positioning, it is essential to put keywords in the title, content, images, etc. For social networks, it is equally essential to put keywords in the titles and descriptions and, also, in the summary of the profiles.

Share buttons

. Users will have a much easier time sharing our content if we put social media buttons on each post. In addition, if we show the number of times users have shared, they can see the relevance of our content and earn their trust.

Social media icons.

If, in addition to promoting our content, we want users to follow our corporate profile, it is very useful to place the icons of social networks in a prominent place on the web.
 The Importance Of SMO And SEO For Your Website
The difference between business success and failure can be a good Digital Marketing strategy and specifically a good website optimization for SEO and Social Media Optimization. Today one of the most required profiles by companies in the SEO positioning expert. It is the professional who will have to analyze which keywords will rank best and decide the best strategy to follow. Therefore it is important to integrate this knowledge throughout the Marketing team.
Also Read : The Formats That Will Make A Difference On Social Networks