SEO 2020 Trends That An SEO Manager Should Take Into Account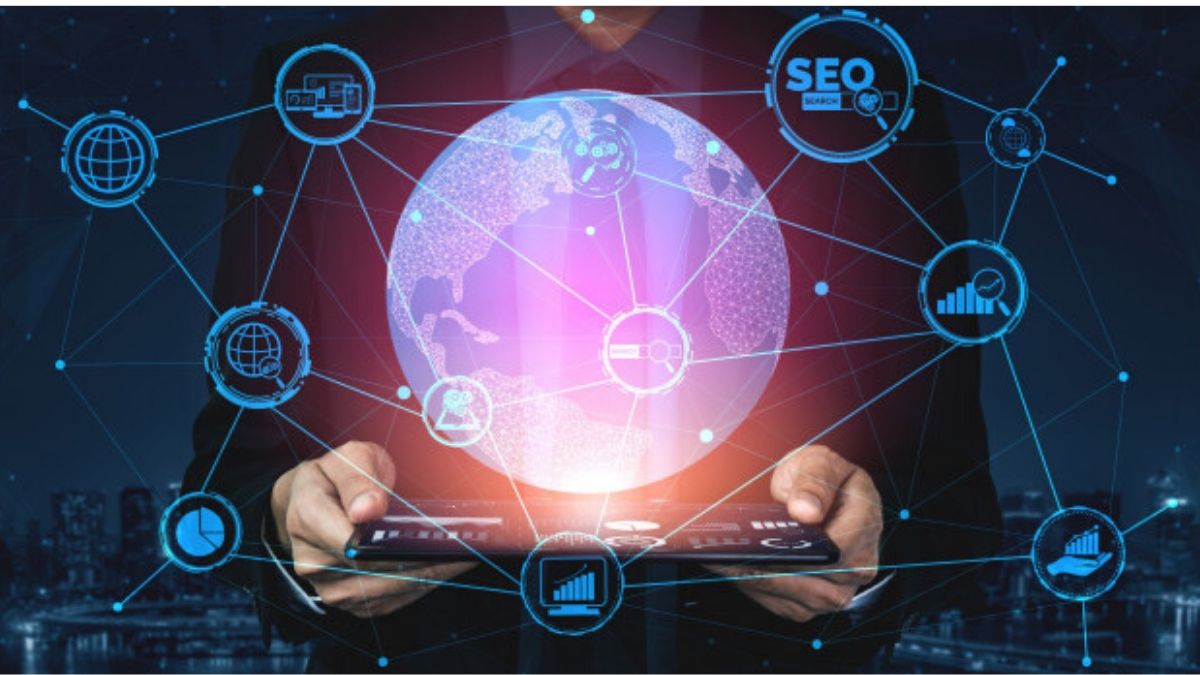 SEO 2020 Trends, in recent years we have seen how, in the SEO world, many webmasters and SEO professionals have had extremely critical but also successful moments. And it is that Google, the world's largest search engine, continues to innovate and improve its algorithm so that it is less and less artificial and more similar to a human. Therefore, in this post, you can see the main SEO forecasts or trends for 2020. 
These changes inevitably lead to changes in SEO strategy, drops and increases in traffic, and, most importantly, a need for constant attention from SEO professionals in all the news that, from Google, comes out and is rumored.
In this article, you can get ahead and know some of the essential keys to SEO On-Page optimization.
Like every end of the year, in all areas of Digital Marketing, come out the forecasts on trends for the coming year. So that nobody is surprised and has everything ready to adapt to the constant changes that arise in the online sector, today, we bring the SEO Trends for 2020  pointed by experts in  SEO positioning.
Forecasting SEO 2020 Trends  
User Experience, The Cornerstone Of Any SEO Strategy
The first of our SEO trends is The user experience, which remains one of the biggest goals that Google pursues. Offering users the content they are looking for, without distractions and in the most original and fastest way possible, has always been their primary objective. That is why those websites that meet the requirements and guidelines of Google gain in terms of SEO positioning in the rankings.
Search Intent
SEO experts and consultants, affirms that The importance of search intent is going to be higher and higher so that Google will understand more frequently, whether or not a page responds to what the users. For this reason, optimizing content for a search intent is vital to be able to rank any project.
"Without leaving the topic, the enriched data that is increasingly important will be reflected more clearly in the SERPs, occupying the zero position, and also the first results," they add.
They continue talking about SERPs, and that is, the SEOs of 2020 will have to know with high precision the role that websites have in search engines, "to make the most of the spaces it provides, and thus have the more, the better," they say.
The expert Fede Gómez assures that we must continue working on the paradigm shift that involves trying to position simply by a keyword or keyword to analyze the SERP and check what Google interprets the user is looking for and therefore, the results it offers (results from local, knowledge graph, content mix, structured marking).
On the other hand, Pérez affirms that voice search will continue to be an SEO trend that, as in previous years, will carry a lot of weight, and with time it will go further. "The affinity of the reference domains will be key in the popularity and off-page part of a project," he concludes.
Attention To Loading Speed
Gomez believes that, in 2020, Google will continue to place special emphasis on the loading speed of websites.
In fact, even recently, it has included a report (in beta) dedicated to this topic in its Search Console tool and, on the other hand, has announced that they are studying "tagging" slow websites and warning users of this on Google. Chrome », adds the expert.
Other factors that you think will continue to have an impact next year on SEO Trends are tracking and indexing. "For medium and large sites, it is essential to optimize this aspect, since they are directly related to the resources that Google has to allocate and, therefore, optimize internally," says Gómez.
"We have to choose well what URLs on our website we want the bot to track so as not to waste the resources that Google gives us," he concludes.
More Voice Searches
2020 presents us with significant challenges in SEO Trends and professionals who design and manage digital marketing strategies and paid media (PPC). The SEO expert, María Julieta Gómez, affirms that "if I had to highlight two great trends (and opportunities) I would focus on the rise of voice searches and the increase in the consumption of increasingly visual multimedia pieces that the opportunity offers us to create more visual marketing campaigns."
Voice searches are increasing in number, either directly from the search engine or from smart speakers such as Echo or Google Home. "This change and trend in search habits require that campaigns be adapted to more semantic phrases and the use of longtails at the keyword level, in addition to adding a conversational tone in-text ads," he adds.
For her part, the expert Macarena Lobato, SEO Manager at Podo, says that "with the increasingly strong intrusion of voice assistants at home, brands must adapt content to the user's search micro-moments to these attendees and mobile to get more visibility."
Google Discover
The expert claims that this is an excellent source of organic traffic. It is an exclusive mobile feature that adds content to the users' feed or the application according to the interests or navigation of the users. "To get featured on Google Discover, it is vital to have an AMP version (although it is not mandatory) and to manage Google News for Publisher. "
AMP Stories
The AMP is a new format that Google over 2020 will win a lot of weight. The format is similar to Stories that use Instagram or Facebook but in Google search results. It is now in the beta phase, and you must request to enter the experimental program and adopt AMP technology to be able to use them.
More Multimedia Content
On the other hand, it is undeniable that marketing is increasingly visual. "As the quality of mobile screens improves, the use and consumption of multimedia and animated pieces will increase (videos, infographics, animated images, etc.). For its part, Google has access to information and inputs from this use, which will allow optimizing display campaigns, which will result in a growth in investment in display campaigns and the offer of these types of campaigns at the cost per conversion". Affirms the expert.
New BERT Algorithm
For years, Google has been using learning algorithms to improve the experience of its users with search and help avoid websites full of keywords. In 2020, this will be more important than ever with Google's latest algorithm, called BERT.
Now, as far as we know, Google uses three mechanisms: first is Neural Matching, which discovers the meaning of the query. The second is RankBrain, which adjusts the SERP based on the collected data on user behavior. The third, recently implemented BERT, is the algorithm used to analyze the structure of a search to understand better the context in which the keywords are used.
Also Read : What is AMP Accelerated Mobile Pages And How To Take Advantage Of It In SEO