Trends In E-Learning That Will Dominate In 2020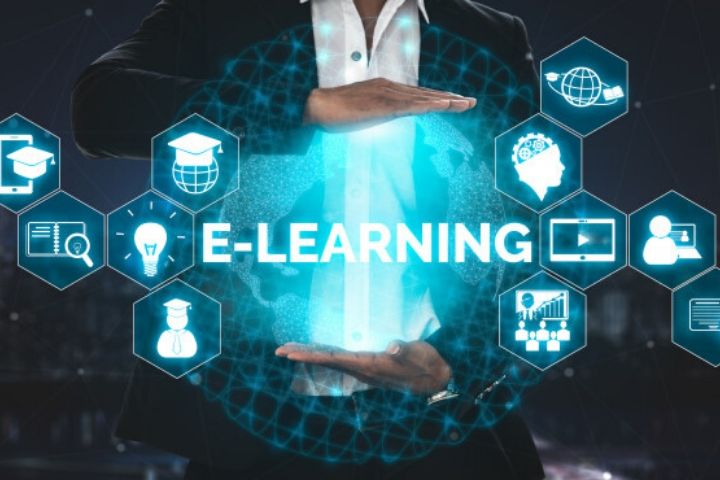 I start this article for another year with the forecasts and trends in e-Learning for 2020. I am glad to see that " ed-tech " is gaining momentum and finally starts to pull Startups dedicated to educational technology and e-learning. Some of them want to change the world, while conventional educational institutions continue for another year doing the same as always.
Without a doubt, education is the easiest solution for most of humanity's most pressing problems. But unfortunately, at the governmental level, it seems not to be very interested in solving them this way.
Trends In Online Training For 2020
E-Learning itself is a trend. In recent years, it has been gaining more and more momentum until it has become the most innovative area of ​​education with the most flexibility to adapt to new technologies. So it is not surprising that so many trends in e-Learning emerge for 2020.
Free E-Learning
The MOOC business model is becoming increasingly relevant and is presented as a format that the best schools in the world are using. We have gone from MOOCs of all kinds to quality MOOCs where it is worth investing a few euros more to get a degree from Stanford, Wharton or MIT.
On the other hand, we find proposals such as those of Quantum School or Lamda School that directly offer you first-class professional training, and you do not pay for it until you find work.
Live Training And Webinars
Studying in a virtual classroom does not mean that you cannot learn to live. Collaboration tools in real-time are ideal for imparting knowledge in an agile way and with the option of solving doubts at the moment. That is why this format is increasingly stronger, as well as being one of the easiest trends in e-Learning to implement, regardless of your budget. Luckily, you don't need to spend large amounts of money on technology to stream live video.
To Virtual Trainers In Training
Imagine a voice assistant capable of understanding a student's main questions, for example:
Check my notes
Schedule a tutorial with the teacher
Find me the best definition of e-Learning
I need to do research on e-Learning
A whole world of possibilities opens up before us to make a student's experience more satisfying in view of their training, and we are working on it.
Personalized Training
Personalization is fashionable in all areas, including education, that's why it is one of the main trends in e-Learning for 2020. The collection of data known as Big Data, and its interpretation through analysis to obtain valuable information, it offers much more personalized learning.
For example, at IEBS we use it to know the student's study habits, their routines, their learning rhythm, the time dedicated to each practice, etc., in this way, we can adapt to their needs, offering the help or support that You need, through teachers and mentors, to monitor your progress at all times.
Tokenization and Blockchain
Yes, yes, Blockchain is already being applied in education and should be applied at the highest level. Not only in private education, which, as always, we are the first but also in public and official education.
Experience learning
We will see to see if we evolve from e-Learning to x-Learning. We still have a lot of e-Learning from the 20th century, that is, electronic teaching. And we have to evolve and bring about change where the industry stops manufacturing content to produce unique and relevant learning experiences.
Learning must be relevant, and the student must be passionate about learning and understand how to apply what has been learned.
Our students tend to remind me many times: I like your school Oscar because you are the what, the "how" and the what for, and we are bored of being told only the "what." 
Technology, of course, will continue to be a commodity that will facilitate the creation of increasingly relevant and intuitive practical learning experiences.
Yes to the learning experience and excite your students, no to boring content.
Engagement is king
We are advancing from the content age to the age of engagement. Now the most important thing of all is interactions with users; in this case, students.
In my LinkedIn profile, I use the phrase «Teaching means to thrill» as the headline, and that is the key today for an educational process to work. We must enthuse our students so that they want to know the next challenge they will face. Good use of gamification can be very useful, and I don't mean giving awards for things that have nothing to do with the narrative or story that you are telling him in that course.
The more involvement you get from students, the more fluid communication will be with them. This automatically results in much more enriching interactions between the two parties. Students feel cared for, and you have a clearer idea of ​​how to meet their needs. That is why engagement is one of the trends in e-Learning that you will not be able to ignore next year.
Instant Learning And Microlearning
I think Instant Learning is not exactly the same as microlearning, but very similar. However, both are big trends in e-Learning impossible to ignore.
Everything is going so fast that today it is necessary to find instant solutions to our professional deficiencies. The purchase of Lynda by Linkedin shows that this market is going to grow enormously. Instant learning, or e-Learning for instant consumption, has important determining factors such as:
the responsive multi channel platform
the video format
a much more consumption methodology and not so much of learning.
Mobile Learning
Mobiles are part of our day today, we could almost say that they have become an extension of our body since we are not going anywhere without them.
When we talk about m-Learning, we are referring to learning via mobile. Over time, numerous apps have emerged that allow us to learn languages, mathematics, science, etc., from anywhere and at any time.
M-Learning is intended as a support tool to put into practice the concepts learned. In addition, u-Learning, that is, direct access to information immediately is very useful for solving doubts or broadening a topic for which we lack all the necessary information.
The combination of these two technologies, together with e-Learning, is ideal to guarantee good training.
Gamification And Social Learning
Teaching means moving. That is why gamification or gamification stands as one of the most effective mechanisms to motivate students and help them learn. It is not a matter of trivializing educational content, but of making the student feel the need to go further through small motivations (additional challenges, exclusive content, rankings, academic recognition).
In our case, we have combined class gamification with social learning outside the classroom, which has allowed us to transfer additional challenges to advanced students. In this way, gamification allows the achievement of major recognition with notable success.
The gamification strategy that has worked best for us so far has undeniably been Skype groups. Some of the networking problems we had were fixed at once and the effectiveness of teacher-student communication when the instant response is required.
More own And Less Official Titles
I never tire of saying that the world goes on one side and the system on the other, and it seems that they don't understand each other. And in education, in general, the same thing happens, that's why I spoke precisely about the need for schools that are committed to training people in useful things and that reflect the reality of the market, while the Universities continue to train unemployed people.
Machine Learning
Thanks to Big Data, behavior patterns can be identified in terms of learning styles and provide greater adaptability and personalization to the process, including those elements that motivate us the most. It will also allow adapting the level of the itineraries according to the abilities and motivations of each student.
And all this automatically and with continuous learning of the system thanks to the application of machine learning or Machine Learning, which will evolve the models based on the users' real behavior.
It also occurs to me that, as we said before if I am able to know what your history is and I compare it with the evolution of other users who have had a history similar to yours, I will be able to generate perfectly adapted learning itineraries automatically your way This particular case would be much more suitable for training capsules than for long-term programs such as masters and postgraduate degrees.
To give an example, if you compare your students' development with the climate, can correlations be found? It is obvious, but in fact, there are, and that allows us to design itineraries that improve the student experience.
Another application of Machine Learning is facial recognition. The combination of this technology with Blockchain will allow us to accredit certain processes that need to be regulated in training.
Adaptive Learning
Learning is one of the major challenges facing education in the future. Adapting the rhythm, objectives, and content according to the students' multiple intelligences, capacities, and motivations must be one of the great challenges for this industry in the coming years.
The multidisciplinary groups are also important. Each student can develop their talent according to their abilities and motivations and contribute to the group's development.
In the traditional model – the industrial one – a student with a great creative and musical capacity was unable to keep up with a mathematics class and therefore, failed miserably. However, if we identify his abilities and set a lower goal for him in that same math class, increasing his challenges in other classes where he advances faster than others, we achieve that he reaches a minimum level in mathematics where he had previously failed. Therefore, you will not feel the great frustration that you feel in the standardized model and will develop fully in those capacities where you do find great motivation.
Learning Analytics
Learning Analytics gives us data; therefore, clues about what happens in the virtual classroom and what may go unnoticed at first. Thanks to a good data model that analyzes a large volume of information, training can be oriented correctly.
We can also learn what the routes of the students in the content from observation are. If they follow the steps, we thought? Where do they get stuck? Those who are used to web analytics will have it easier; even in our case, we have posed several challenges to usability experts and analytics oriented in this case to education.
IoT And Wearables
When we talk about connectivity, we usually mean people, but now there are new trends. The Internet of Things (IoT) consists of connectivity between objects and how to obtain remote control of these interconnected objects.
It is time to take advantage of devices capable of serving some pedagogical purposes. An easy example to understand is Google Glasses, which, if we combine with augmented reality and virtual reality, we can use it for Serious Games. In this way, we can learn to handle objects, thanks to simulations.
Flipped Classroom or Inverted Class
It is one of the trends in e-Learning with more traction. We start with the problem as the axis of learning, and we provide the student with the necessary resources to be able to solve it with the help of a mentor. However, we have been improving it by betting on an experiential learning model where usability, design, and, ultimately, the learning experience that the student lives is the key.
Chat-bots For Training
A question and answer (QA) system is a system designed to answer questions asked in natural language. Some systems extract information from a source, such as text or an image, to answer a specific question. These 'source' systems can be divided into two main subcategories: open domain, where the questions can be practically anything ( Dialogflow ) but do not focus on a specific material, and closed domain, where the questions have limitations concrete ( Chat-fuel ), insofar as they relate to some predefined source (e.g., a provided context or a specific field, such as medicine).
Also Read : Learn About The 10 Most Important Advantages Of Technology