5 Reasons Why Dell In India Has Become so Popular Among Students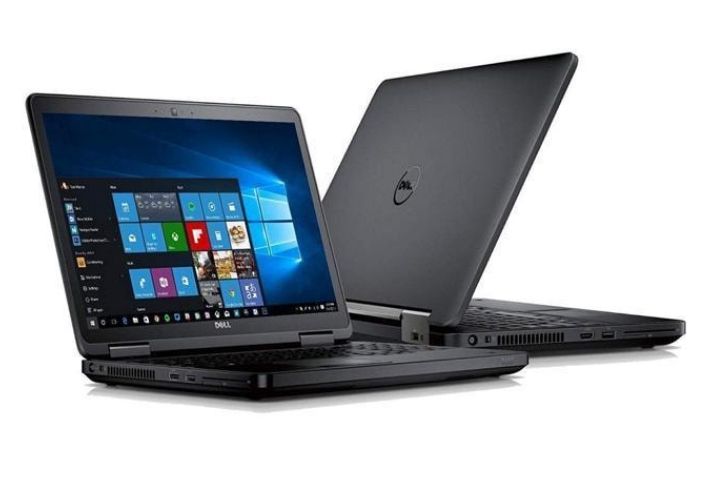 A laptop brand's popularity can be gauged by the purchasing patterns of consumers, especially when the demand for a brand's products far exceed its ability to supply, and meet the said demand. This is one of the reasons why consumers witnessed a sharp increase in the prices of laptops last year.
Amidst the raging pandemic, which forced countries to close down their borders and virtually everything else, the work-from-home model and study-from-home model became the order of the day. Working professionals had no choice but to tend to their jobs from their living spaces, while students had to rely on technology to attend their classes virtually.
Immediately following a slump in sales during the second quarter of 2020, when laptop brands had to halt their shipments because of the stringent lockdown regulations that were followed globally, laptop OEMs witnessed a surge in demand that overwhelmed them, and put a significant strain on their supply chain management.
Among the front-runners that were able to cater to this spike in demand was Dell, which enjoyed an astounding 21.3 percent market share during Q3 2020, when it shipped 7,31,000 units, displaying an 18.2 percent year-on-year growth.
Dell is one of the leading global laptop and PC brands, and has been a mainstay in the Indian PC and laptop market for years. So what makes Dell and Dell laptops such alluring propositions? We give you a few reasons why Dell has become one of the most popular brands in the Indian marketplace, especially among students.
Something For Everyone
Dell laptops, unlike MacBooks from Apple, aren't shoe-horned to one specific segment. That is, Dell offers various laptop lines to cater to the entire market. From the Dell Inspiron laptops that have become popular with casual users, to the Dell XPS range, which is considered to be the best laptop series in the world, the brand has something to offer to everyone.
For instance, if you want to buy a dell laptop, you will inevitably find many Dell model competing with the others. The same can be said about laptops at various price points, or with professional laptops, gaming rigs, and even premium laptops. In fact, the Dell XPS 15 flaunts a chassis similar to MacBook Pro, and its performance is comparable to the device that many claim is the best laptop in the world.
When you talk about gaming devices, Dell's Alienware laptops are incredibly powerful, and give you the best gaming experience possible! Talking about laptops for students, the Dell Inspiron 15 model is one of the best laptops in the budget to mid-range segment. The Dell i5 laptop price teeters between Rs. 43,000 and Rs. 45,000, and comes with excellent specs, including 8GB RAM and 1TB HDD storage.
Sturdy Laptops
For a student, investing in a laptop is a big deal. After all, they won't be thinking about purchasing new laptops every year or so. This is primarily the reason why students prefer Dell laptops. Whether we talk about an Inspiron laptop, Alienware model, XPS device, or a laptop belonging to the Latitude series, Dell laptops are extremely sturdy, and last for at least 3-4 years.
The brand also offers extended warranties. Extended warranties are crucial if you want to protect your device for more than just one year. The standard warranty only takes care of malfunctions and damages due to shipping.
However, extended warranties offer comprehensive and holistic protection. Furthermore, Dell also offers "rugged laptops" with its Latitude series, which shows Dell's out-of-the-box thinking, and the brand's commitment to offering laptops to all kinds of consumers.
Best-In-Class Features
It goes without saying that the brand offers best-in-class features to consumers in every segment. For students who can only afford a laptop within Rs. 35,000 – Rs. 40,000 price range, Dell offers excellent options that even come with Intel Core i5 processors. For research students, or those that want relatively powerful laptops, the brand offers laptops with Intel Core i7 processors, 8GB to 16GB RAM, dedicated GPUs, long-lasting batteries, and high quality displays.
Considering students have to look at their laptop screens for hours, either while typing their reports, doing research, or finishing assignments, Dell offers laptops with Full HD anti-glare displays starting from Rs. 50,000.
The Dell Inspiron 15 5509 Laptop has become an extremely popular option among students, and if you want to purchase this model, you don't have to cough up the entire amount upfront. Instead, you can shop on the Bajaj Finserv EMI Store, and avail exciting offers and discounts that reduce the prices of laptops quite significantly. If that wasn't enough, you can use the Bajaj Finserv EMI Network Card to divide the cost of the Dell laptop into easy EMIs, and repay the amount in monthly instalments.
Also Read : MacBook Pro 2021 With Apple Silicon Arrive But Not Immediately