Digital Marketing | Study the Future | Learn Digital Marketing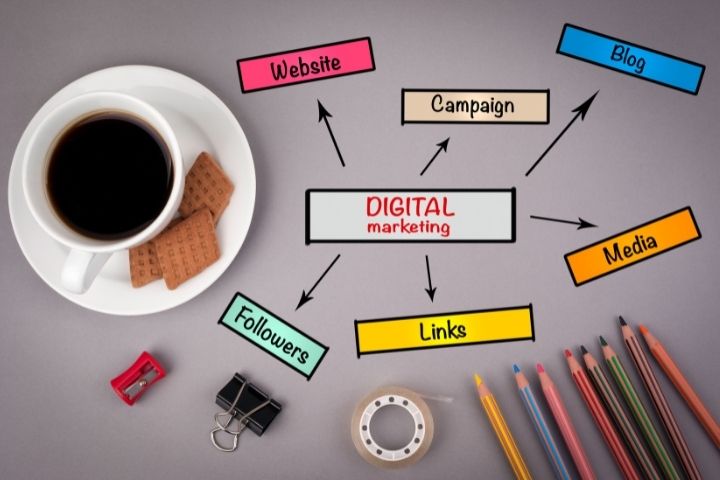 So what are the main reasons for the high interest of companies in people with knowledge of digital marketing? Here are three reasons why this is the case.
The Internet is a growing phenomenon
According to Eurostat , in 2018, 89% of households in the EU used an internet connection , 29% more than in 2008. Also interesting statistics are the proportion of individuals aged 16-74 who bought any product or service privately. via the Internet has reached a level of 60%. Regarding France as from 2013 when it was use of the internet at 78% and by 2018 this share had increased by 3% to 81% .
We are active on social networks
Europeans probably follow the motto "If you're not online, as if you didn't exist." This is evidenced by other Eurostat statistics , in which up to 56% of people aged 16 to 74 used social networks in 2018 . Compared to 2011, when 38% of Europeans used them, this is an increase of up to 18%. An interesting trend is the use of social networks by people of retirement age . The European Union average is 19%, while in France it is about 12% of pensioners.
Is there anyone without a smartphone?
It would probably be very difficult to find anyone from our area who does not yet take advantage of a smartphone. It has become an integral part of our lives. However, the trend associated with smartphones is the use of mobile data. They keep us online all the time. According to France, mobile data usage in the EU in 2017 was 2.4 GB . In this statistic, France fell sharply against the EU average. The average amount of transferred data in France reached only 727 MB. Thanks to the developed 4G network, France has a great potential for a significant increase in this number.
Are you interested in digital marketing?
If you answered yes to this question, be sure to check out the links below, which will provide you with important information for further development.
Reasons to study management at our faculty.
Digital marketing is one of the subjects of the bachelor's department of management.
You will also find other professional articles on marketing on our website .
Are you still hesitant?
You may be thinking that marketers will be replaced by some smart technology in the future. However, according to research by Oxford Martin School, the probability of replacing marketers with artificial intelligence is very low, at 1.4% .
According to MS Hershey, be the manager who gives the quality. This is the best marketing in the world. So don't hesitate for a second and fill out your electronic application .
Also Read : What is A Digital Marketing Plan, And How Is It Done?