The Best Internet Search Engines or Search Engines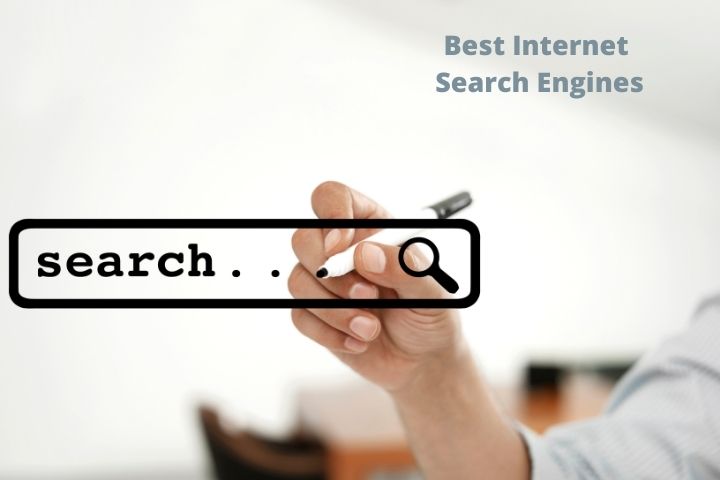 Internet search engines or search engines play an important role in the internet, computing, and communications world. Its main function is to allow us to search through the use of words or expressions the content that we want to find in the wide world of the internet. For this, they rely on various mathematical algorithms that process statistical information and discriminate it to present us with a filtered and ordered result. Given their importance, today we show you the best internet search engines or search engines of this year.
Key aspects
You might think that our list would be simplified to Google because it is the most widespread and known today, but the truth is that there are many more and with very interesting features. In real life, most of us use 1 or 2 search engines and generally, we generally appreciate 3 aspects of them:
Obtaining relevant results (results that interest you).

A simple and easy-to-read interface.

Utilities to expand or customize a search.
Let's see the options that will help you select it or the search engines of your choice. Due to the great variety of search engines on the market, it is important to know that there are several for multiple purposes, not only for searching web pages, there are even for some geographical regions.
Google
: One of the best Search Engines
The good
Favor fresh and up-to-date content.

Classify blogs and services.

Accessible on any device.
The bad
Collect information about users.

Hidden content could damage the rating.

The search returns too many results.
In reality, within the best search engines, Google needs no introduction. It is even very likely that you have found this website through this search engine. It is without a doubt the most used search engine or internet search engine for years. With its market share generally surpassing more than 80% of global searches, it is frequently even accused of monopolistic practices. This excellent search engine cannot be denied because it meets almost all the parameters that we could expect from a search engine. Simple, fast, precise, and customizable are 4 aspects that define it very well.
The services associated with it are more than a remarkable incentive for those of us who surf the web. Search on maps, in various languages, suggestions, and an incredible number of results found in each search make it without a doubt the complete search engine without discussion.
Google Scholar
The good
You will be able to read the articles later.

Appointments may be used in various styles.

Results include how many times an article has been cited and by whom.
The bad
Wide but not complete.

There are no criteria for what makes a result "scholarly."

There is no way to limit results by discipline.
In reality, Google Scholar is nothing more than a kind of spin-off of the Google platform that is in charge of presenting searches for scientific, academic material and real research that has been carefully filtered and selected by scientists and academics. This material consists primarily comprised of graduate thesis, legal and judicial opinions, scholarly publications, medical research reports, physics research articles, and world economic and political explanations. If you want to access knowledge on the most solid foundations and be able to hold debates on different subjects, then Google Scholar is for you.
Duckduckgo: One of the Best Search Engines
The good
It does not track or store user information.

Do quick searches.

It has an optional search window of one month.
The bad
Search results are updated.

Image search results are limited.

There are no custom results.
DuckDuckGo is a search engine that, in its morphology, closely resembles Google, but in its favor, it must be mentioned that it eliminates the main drawback of the ubiquitous search engine, and that is in relation to privacy. For many, this topic is highly appreciated, and more and more people are adopting DuckDuckGo because it does not track or save user information and can search incognito. But this is not the only thing that is offered here since the search engine presents a clean and quite simple interface favoring the search.
Bing: One of the best Search Engines
The good
Older and more established web pages are favored.

Rank the landing pages, not the blogs.

Track hidden and non-hidden content alike.
The bad
Rank forums low in search results.

Instant search is slower than Google.

Some search results screens with a lot of ads.
For years Microsoft has wanted to stand up to Google in terms of Internet search engines, its main attempt to achieve this is Bing. This search engine is generally the second or third in the world in terms of searches carried out. And although it does not even bother Google, it does have some appreciated features such as searching old established sources to present wiki content or suggestions as well as taking advantage of the Windows platform to improve search anticipation and integration with the operating system.
Dogpile: One of the Best Search Engines
The good
Links to "favorite snapshots" on the whimsical home screen.

Pull from multiple databases to get comprehensive results.

Search results are fast.
The bad
The entries in the results screen are not dated.

There is no home screen customization.

Lots of ad-sponsored results.
Another alternative to Google in its early days was Dogpile, which during the 90s was one of the most demanded search engines due to its speed and efficiency. However, this changed at the end of that decade to practically disappear. However, it appears to have been reborn from its ashes with growth indicators and a fresh and clean interface. If you want an attractive and efficient alternative to Google, then Dogpile is what you are looking for.
Yippy: One of the Best Search Engines
Yippy
The good
Block undesirable websites.

It has previews of search results.

It has a cloud of related topics in results.
The bad
The filtering process cannot be disabled.

Excessive publicity.

There is no intuitive search.
A slightly peculiar alternative is Yippy which is actually a Deep Web engine that searches other search engines. This search engine is especially useful when you want to search according to several search criteria and to locate information that is especially difficult to find or outside the common norm. Many academics find this tool especially useful especially because it allows them to get out of the mainstream of pre-established searches.
Webopedia: One of the Best Search Engines
The good
It focuses on technical terms and applications.

It is friendly to non-tech users.

A different End of the Day every day.
The bad
Search only the Webopedia database of 10,000+ words and phrases.

Search results are updated.

You have to open the article to know more.
If what you need is useful and defining information, then we recommend Webopedia. This encyclopedic search engine facilitates searches in technology and computer science, so if, like us, you are a lover of technology, you should use it at least once in your life. But if that's not the best case! Well, it is also designed so that people with little technological knowledge better understand the technological world.
Yahoo: One of the Best Search Engines
The good
The home screen includes news and

trending topics.

It has a comprehensive store for search, email, horoscope, and weather.

You have options to search verticals instead of the web.
The bad
The ads are not clearly labeled as ads.

Search results are not dated.

It has large ads on the home screen.
You could say that Yahoo! is an all-in-one. This platform integrates a search engine, a news aggregator, a shopping center, an email service, a travel directory, a horoscope and a game center, and more. These facilities make this portal an attractive site for those who start on the internet; Yahoo! still has a significant market in Asia. Yahoo! simply helps you search while discovering the world and finding out about the main news.
Searching for Internet files
The good
Search for text, news, archived websites, and more.

Advanced search is also available.

The "

Wayback Machine

" allows you to search for old websites.
The bad
Having a large amount of archived content can be overwhelming.

Advanced search requires a learning curve.

It is not practical for daily use.
For years the Internet Archive or Internet Archive has been a recurring site for many Internet users. The Archive has been taking snapshots of the entire World Wide Web for years, helping users virtually travel back in time to see what a web page looked like in 1999 or the news around Hurricane Katrina in 2005. You could see the Archive not only as a web page filing cabinet but as a versatile search engine that also finds movies and other videos, music, and documents. This tool is handy when you need the integrity of news in the historical context in which it occurred.
Also Read : Digital Marketing | Study the Future | Learn Digital Marketing