The Best Wireless Gamer Mouse Of 2021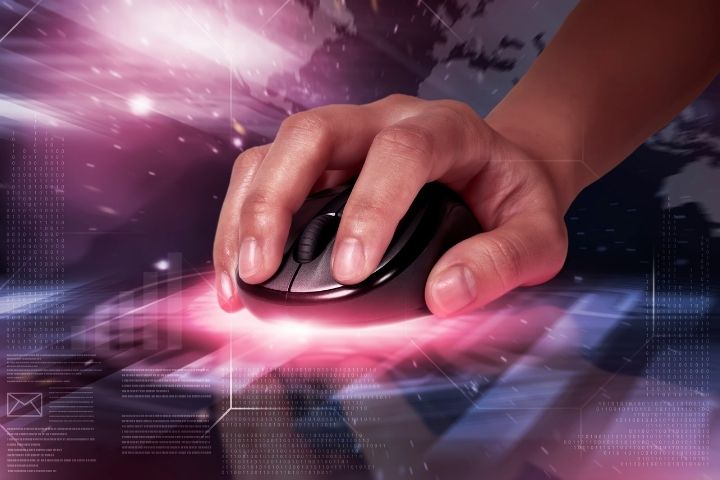 A stylish, ergonomic, and good quality gamer mouse, above all, can provide us with a very satisfying experience both in gaming laptops, graphic design, video editing, or PC on the table, even more so if there is not one more cable to hinder. When gamers first hit the market, wireless mice weren't well-liked because of their slow response times compared to the wired model. The truth is that there are still few who can compete and give a truly premium experience, but those that we found managed to go very far. Let's see which is the best Wireless Gamer mouse for a PC of 2021.
Razer Viper Ultimate Hyperspeed: One of the Best Gamer Mouse
The good
20,000 DPI High precision wireless mouse

Lightweight at only 74 grams

A total of 4 programmable buttons are on each side of the mouse

No lag or latency issues

70 million click durability

70 hours of charge duration

Razer Chroma charging dock with RGB lighting

Two-year manufacturer's warranty
The bad
The famous Razer brand of Gamer accessories has penetrated deep into the market, earning its current place as one of the best. The design of this wireless mouse, the Razer Viper Ultimate, gives it ergonomics and a comfortable grip. The accessory comes with a dedicated docking station that is also incredibly light for charging and positioning the mouse.
We chose this option first because of its very low latency with a high-speed transmission and second, an impressive DPI of 20,000 that rivals the best of its wired counterpart.
Seamless frequency change allows for comfortable use when gaming with a wireless mouse. The optical sensor in this mouse provides 99.6% accuracy and ensures smooth movements with excellent efficiency in shooting games.
According to the manufacturer, this wireless mouse has an average autonomy of 70 hours and highlighting in this aspect is also linked to its charging base that also has RGB lighting that, like the mouse itself, is capable of displaying 16.8 million combinations of colors and, most importantly, with custom light effects.
In conclusion, this device, in addition to all its pro features, enjoys a two-year warranty that is appreciated.
Logitech G502: One of the Best Gamer Mouse
The good
16,000 DPI with center switch key for mid-game DPI switching

11 programmable keys

Six weights reorganizable according to comfort

Light Sync RGB technology for custom lighting

USB-based charging

2-year manufacturer's warranty from the date of purchase.
The bad
Driver software and customization could be improved
The quality of Logitech accessories and their value for money attracts many consumers who have become followers of the brand. The Logitech G502 is a wireless gaming mouse that has a Hero sensor with a 16,000 DPI movement speed. It is compatible with PowerPlay and has adjustable weights, which allow the user to adapt it to their preference.
Highlight its gaming performance for its precision and responsiveness at all DPI ranges. To ensure high-level customization, the mouse features 11 customizable buttons and keys. The Logitech G Hub software is another advantage that makes it easy to program the buttons to find maximum customization as well as comfort when performing other tasks.
With Lightsync RGB technology, you can customize RGB color lighting using 16.8 million color combinations. The experience is much more enjoyable with personalized lighting for a certain use situation.
Unlike the Razer, this device is charged only by a USB cable but has a similar warranty.
Logitech G602: One of the Best Gamer Mouse
The good
Great ergonomic construction and comfortable hold

11 programmable buttons on the left side

Fast 2.4 GHz function

250 hours of battery life for 2 AA batteries used

20 million clicks of life

Compatible with most operating systems

2-year manufacturer's warranty.
The bad
Could have had a higher DPI than a meager 2500 DPI
If response delay is your concern, you can be sure it will not dissect you. The Logitech G602 is a virtually lag-free gaming mouse with massive battery power. The Logitech G602 uses polarized AA-size batteries and offers a promising 250-hour battery life. It's Delta Zero sensor technology is the most advanced in high precision that we can find on the market.
This device has 2.4 GHz connectivity, more than enough for an uninterrupted connection. It has 11 customizable buttons, which are long-lasting and guarantee extensive use of the device.
Compatible not only with Windows or consoles but also with Mac, it is a device that allows us to take advantage of its potential on many platforms. In addition, its futuristic design with its premium materials provides a satisfactory sensation to the touch and exceptional quality.
Logitech G604: One of the Best Gamer Mouse
The good
Practical and very easy to use.

Bluetooth and also advanced 1mms Lightspeed technology enabled

15 programmable buttons

Ergonomic design

240 hours of battery life

Hero 16K Sensor

Hyper-fast dual-mode scroll wheel

Two years warranty
The bad
Nothing too specific to mention
The older brother of the G602, the Logitech G604, is excess in luxury and quality. With an impressive 12,000 max DPI and 15 programmable keys, it's the most customizable on this list. Considering the Logitech G Hub system, the G604 can provide us with customization like no other. The Lightspeed technology it uses reduces latency dramatically.
It uses a Hero 16K sensor with ultra-fast and accurate tracking. It only needs one AA battery, but it can last 240 hours with the optimization level of this device.
Design and quality of manufacture of first, without doubts one of the most recommended of our list.
Logitech G Pro: One of the Best Gamer Mouse
The good
16,000 dpi

Ten times more efficient than previous models

Sleek design with a lightweight model

50 million clicks long life

Eight programmable buttons

The four side buttons are removable and offer great customization.

Two-year manufacturer's warranty.
The bad
Could have improved ergonomics
Once again, a Logitech product happens to be among the best, and there is not much to criticize them. The Logitech G Pro is a mouse that differs from its siblings in a less game design but which, although not apparent, is a superb option for a professional.
It uses the Hero 16K as a sensor with a 32-bit ARM microprocessor to improve its response speed and offer an ultra-fast experience. With Lightspeed technology, this device can overcome traditional latency and connectivity limitations. It has eight programmable buttons and a design that does not discriminate between right-handed or left-handed. Although in the ergonomics part it could be better, there is no doubt that it is the first option to find something different and give us new experiences.
Also Read : 6 Top Tips For Creating Amazing Video Game Ideas