How To Exchange Office Documents Between Mac, PC, iPad, And iPhone?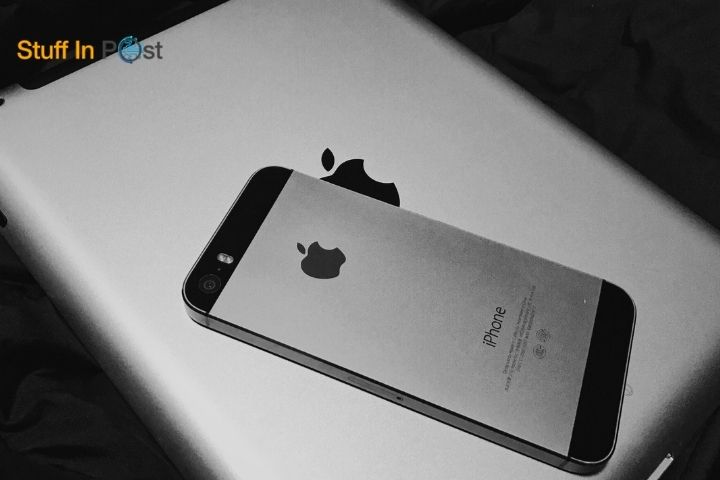 The easiest way for the user to exchange Office documents between Mac, PC, iPad, and iPhone is obviously to use Microsoft's OneDrive. This service from the House of Redmond allows you to add files to the cloud in many different ways and then retrieve them wherever you are. The service works from a browser (you can manage single files up to 10GB), from File Explorer on Windows, from the OneDrive desktop or mobile app (available for Android, iOS, Windows Phone), from Microsoft Office, or Microsoft 365. After downloading the app for iOS, Mac, or PC, just specify the Microsoft account (email and password) to get access to folders and subfolders with various documents. To exchange documents on different platforms it is also possible to take advantage of alternative services such as Apple's iCloud Drive, Dropbox, and other services.
OneDrive on iPad
Do I Need To Be Connected To The Internet To Use Office 365?
You don't need to be connected online to use Office after installing and activating it on your devices. However, Internet access is required initially to install and activate Office, or later to install updates and manage to bill. It is also required to access documents stored on OneDrive unless you install the OneDrive desktop app. However, once installed, you can use Office applications (such as Word, PowerPoint, and Excel) even offline (without an internet connection). We recommend that you connect to the Internet regularly to keep your version of Office up to date and download automatic updates. If you don't connect to the internet at least every 39 days, applications go into reduced functionality mode and an unlicensed product error may be displayed. To reactivate your Office applications, simply reconnect to the internet and log into Office 365.
How Do I Know Which Version Of Office I am Using?
just open any application of the suite, for example, Word, create a new document, select "About Word" from the Word menu. In the opened dialog, the version number appears at the top in Office for Mac 2019 or in the upper left corner in Office for Mac 2011.
Microsoft PowerPoint for Mac
Free Options For Students And Teachers
You can get Microsoft 365 for free. Students and teachers are eligible for Office 365 Education, which includes Word, Excel, PowerPoint, and OneNote. Microsoft 365 Education is a set of services that allow you to collaborate and share school projects. It is available free of charge to teachers who currently work in an educational institution and to students attending it. The service includes Office Online (Word, PowerPoint, Excel, and OneNote), unlimited OneDrive storage. Some institutions allow teachers and students to install full versions of Office applications on a total of 5 PCs or Macs for free.
Microsoft Outlook for Mac
What Are The Eligibility Requirements For Students Or Faculty?
You must be a teacher, staff member or student, full-time or part-time, of an educational institution and: Have a specific email address provided by the educational institution, e.g. contoso.edu, able to receive external e-mails; you must be of legal age to individually sign up for an online offer and have access to the internet.
What Are The Minimum Office Requirements For Mac And iOS?
The current version of Office for Mac requires at least 4GB of RAM and Mac OS X 10.10 or later operating system versions. Office for iPad and iPhone requires iOS 10.0 or later. Office for iPad Pro requires iOS 10.0 or later. Office 365 is compatible with the current version of Safari, Chrome, and Firefox browsers.
Can Documents Created In Office Home & Business 2016 Be Opened With An Older Version Of Office?
Office 2007, Office 2010, Office 2013, or Office 2016 users can open created documents without further intervention. For users of earlier versions of Office, it may be necessary to download and install a Compatibility Pack.
Alternatives To Office For Mac
There are alternatives to Office for Mac. We talk about it in detail in a specific article. Here we tell you in summary that in our opinion if you do not digest Microsoft's application, you can use
iWork, a productivity package included with every Mac and consisting of Pages, Numbers, and Keynote

Libreoffice: a software-managed and developed by the community, and is a project of the non-profit organization The Document Foundation.

Google Docs, an online-based suite that can be used to manage all documents

NeoOffice, a complete package that includes leading office applications and personal productivity, including a word processor for writing. It is seamlessly integrated with macOS
Also Read : AnyTrans: A Must-Have iPhone Manager for iPhone 12