How To Do Advanced Remarketing With Google Analytics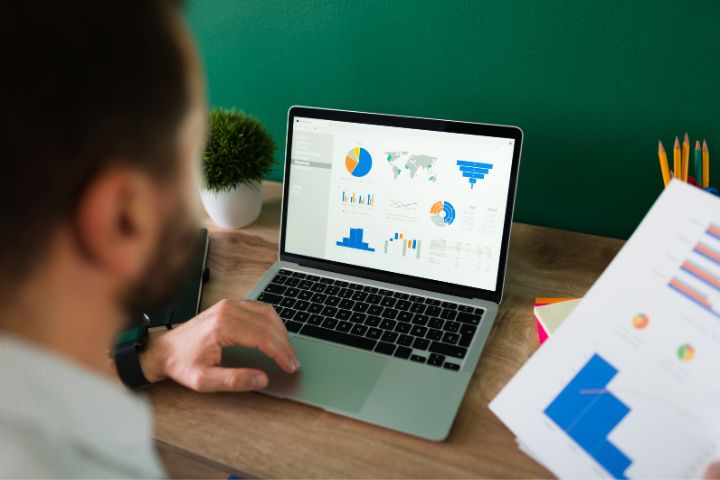 Of all the thousands of users who visit your e-commerce site, only a tiny percentage make purchases.
Remarketing With Google Analytics: The rest of the traffic is divided between users who have bounced out and users who have performed actions on your site, visited pages, browsed by categories, or even added products to their cart, but for some reason, they have exited without opening their wallets. It would be a shame to lose them forever!
And it is at this point that Remarketing comes into play, the online advertising planning system that allows you to reach users who have previously visited your website while browsing other sites on the Google Display network.
Your ads can be personalized and shown only to users who have made specific interactions on your website or are looking for relevant keywords with your products.
The problem is that activating a campaign for the display network has a cost, and for me, it happens too often to see annoying banner ads that don't interest me or that arouse my curiosity but refer to things that I have no intention of buying in the short term period.
This can also be fine if it's about doing Brand Awareness, but it's not directly related to the increase in conversions (although the two things are still related).
Instead, it is possible to increase the sales generated by your e-commerce with a more brilliant remarketing strategy, studied based on specific user behavior and interactions with your brand, focusing on user segments that are more inclined to purchase.
Typically you can create unique remarketing lists directly from the Google Adwords panel. However, I want to show you how to create a remarketing list using the Google Analytics tracking code instead of the Adwords remarketing tag.
This brings some advantages:
You use only one tag on your site.

Leverage the power and endless possibilities of Analytics segmentation to create targeted lists.

Set up an integrated cross-platform web marketing strategy.
To do this, you need the following:
have connected Analytics-Adwords accounts,

Tick the option "Use the Google Analytics tracking code instead of the AdWords remarketing tag" in Adwords.

Then from the Analytics admin panel, go to Administration =>Property Settings => Advanced Settings and "Enable display advertiser features."

Now from Analytics, follow the path Properties => Remarketing => Audience Sources => + New audience segment.

Some segments are recommended for your remarketing.
For example, you can select
Users who have visited a specific section of your site. If, e.g., you have a banner on a promotion for men's shirts, show it to those who have previously joined the "shirts" category.
Users who micro-converted to the lens. If a user has signed up for your newsletter, he may be more receptive to your offers.
Users who have made a purchase. They are receptive customers who appreciate your products and on whom you can up-sell and cross-sell New users. You can encourage visitors who just met you to become Returning Users.
If you are a beginner, you can rely on Google's machine learning capabilities by selecting the "Intelligent List"

item. Using an algorithm, Google estimates the users most likely to convert based on previous Behavior.

You can import pre-set remarketing lists from the Google Analytics gallery to save time. I suggest you start with this.

However, remember that each website is a separate reality with its own audience and logic, so the best thing is to customize the segments based on your needs.
Advanced segments for intelligent remarketing
I want to show you some examples of leveraging the power of advanced segments for remarketing with Google Analytics. But be careful not to take such data at face value: as already mentioned,

there are no universal solutions

, and it is necessary to test what works and what does not every time.
Abandoned cart recovery in style
Abandoned carts are every eCommerce manager's nightmare.

In fact, 87% of

electronic consumers

abandon the cart

before completing the purchase (source: Forrester Research).

He wasn't ready yet, wanted to look at competing sites, or still wanted confirmation on shipping costs. But don't worry! Abandoned carts can turn into an opportunity, as according to Marketing Sherpa (2012 data),

21% of those who abandon their cart then buy.

Email marketing is the main tool to recover these fearful customers, but how do users whose email address is unavailable are abandon them? By now, you already know the answer: with remarketing!

Let's create the following segment:

To intercept the traffic of users who have added at least 1 product to the cart but have yet to finalize the purchase during the session. After that, it's up to your creativity to choose which message to communicate to them: it could be a promotion or a reassurance on shipping costs, free returns, etc.
Intercept who has been on the site for a long time without making any purchases
How does the revenue generated vary concerning the duration of the session?

Hypothesis: those who spend more money need more time to make the purchase. Conversely, visitors who stay longer on your e-commerce MIGHT be more likely to make big purchases.

Let's first look at the average receipt; then, we create two advanced segments, one for bringing together sessions with lower-than-average revenue and the other for higher revenue.

Then we go to Audience => Overview => Behavior => Engagement and apply the two segments to see how the purchase values ​​change concerning the time spent on the site.

While sessions with revenues below the average receipt are typically higher, the ratios reverse for sessions longer than 30 minutes. In other words, people take longer to make a buying decision

if they are willing to spend more money.

But what about those who have been on the site for over 30 minutes but have yet to purchase? Could you be a high-spending potential customer?

So let's create an advanced segment like this:

To group users who have had a session longer than 30 minutes

and have yet to make a purchase

. After that…down with display campaigns!
What a coincidence! It was just what I was looking for…
What can be better than sponsoring a product to customers who…have already landed on your site through it? The idea is to group users who have landed on a specific product page on your site but still need to complete their purchase.

Under Behavior => Site Content => Landing Pages, you will get an overview of the main pages users land on on your site.

Choose one of the products with a good relationship between the number of sessions and conversion rate, then create a segment that brings together users who have landed on that page but have yet to purchase.

Did they not buy because the price was high compared to the competition? Were there any problems while browsing? Were they just curious?

Whatever the reasons, they are sure to be receptive to your product. Remember that they are not users who have seen the page: they have landed there following an organic or paid search, so

they were looking for it

. Take advantage of this opportunity! They need your product.
Conclusion
These are just a few examples of creating advanced segments for remarketing with Google Analytics. As you get into the details of user behavior, things get more complex. Then there is all the integration with Adwords data which opens up other chapters.

If you want to deepen the whole remarketing process at 360°, stay updated on the activities of the E-commerce School, and don't miss the opportunity to follow our next

course in E-commerce Management.

For the umpteenth time (to be learned by heart): 

solutions must be personalized from business to business

and, very importantly, the consequence of strategic hypotheses.

Once the hypotheses have been created with Google Analytics, the display campaign constitutes a validity test that must be adjusted along the way. Nothing can be known a priori.
Now all you have to do is create a specific incentive offer, communicate the product differently through the display network, and move the undecided to take the big step toward conversion!
Also Read : Security And Smart Working: How To Make a Digital Workplace Safe