How To Care For Potential Customers With The Automated Facebook Messenger Chatbots?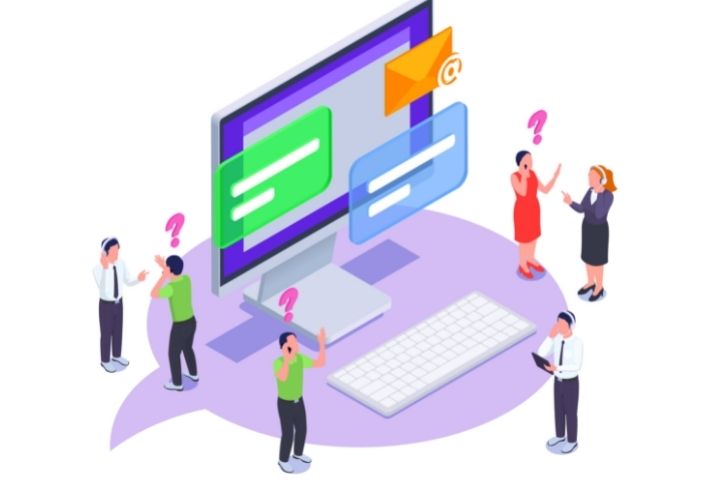 Chatbots are currently one of the fastest growing online marketing applications designed to support customer service both at the level of sales and after-sales services. With the development of technology, it is possible to use the programs more and more on your Facebook fan page, which is even more efficient, coherent, and most importantly – the faster way we can use personal interaction with each customer.
What is a Messenger bot for Facebook?
The social media ecosystem is a technology that performs certain repetitive activities for a person. It is customary to use this type of service to automatically answer customers asking questions on the fan page of our website or via Messenger. Research shows that over 90% of the questions asked can be divided into certain categories, the answers to which are very repetitive and predictable. Therefore, the customer support bot must be programmed in such a way that the algorithms fit the questions asked in the widest possible way. Currently, Facebook itself offers its users to create its free program using a special application that has been included in our social media fan page. The big advantage of this solution is that. 
What functionalities can we attribute to technology in Messenger? 
Chatbots are most often used for customer service. After entering the question, we wait for the program's answer, which searches for the appropriate keywords in the question and answers in accordance with the database assigned to the given phrase. This is the most common form of using bots on Facebook. In addition, they can be used to send newsletters to customers and fan page fans or even support the sales process when we stand in a queue in the store. Using the locator, the application can tell that we are waiting to buy the product at the checkout. Then, by means of a message, it can encourage us to buy online or pay using a remote form, thanks to which we will not have to spend more minutes in the queue. 
What are the benefits of using this technology on a fan page?
One of the most important advantages of bots is the lack of the need to hire people responsible for the first line of service. As of today, programs are not able to cover 100% of customers' needs, so there is always a need for a person who solves complex problems, but the vast majority will be implemented by artificial intelligence. Chatbots can also be used as very effective sales support, which can greatly maximize the company's profits. 
Also Read : How To Check The Number Of Searches For a Keyword?