WhatsApp – The Marketing Tool Of Mass Advertising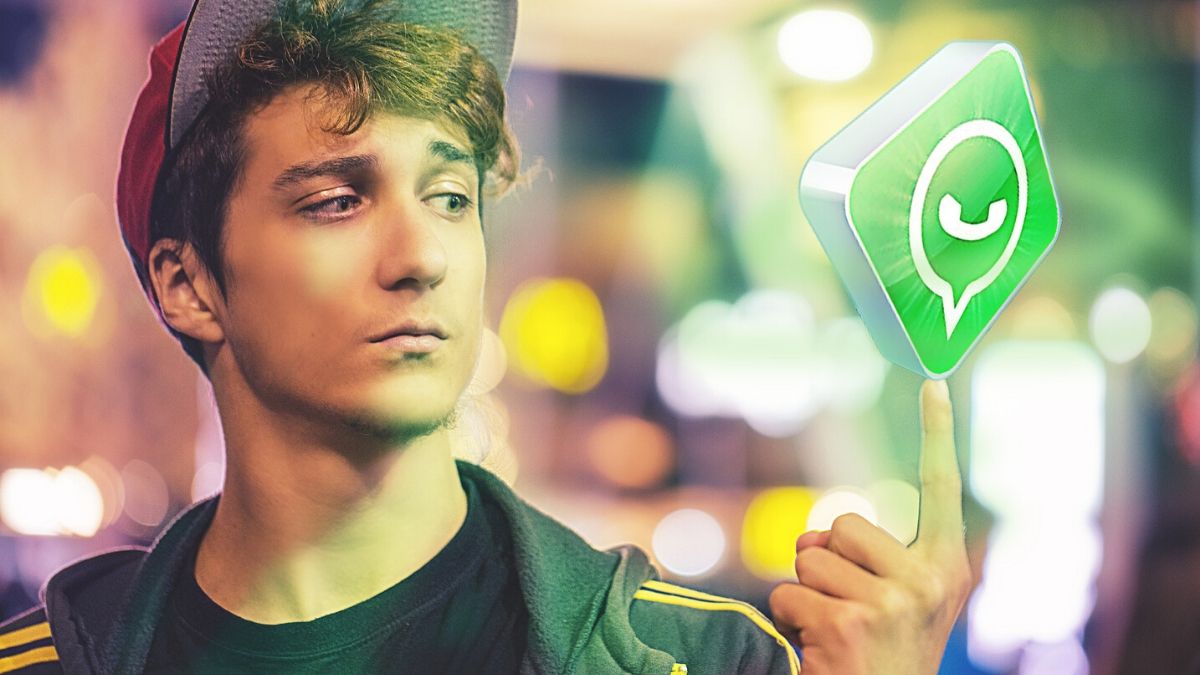 Can WhatsApp be used to promote your business? The answer is yes. The impact that can be achieved using an appropriate WhatsApp marketing plan is very high. Virtually everyone has installed and uses the application, the key to marketing through this application is that they do not consider you SPAM and that it is an advertising strategy that interests the user. Do you want to learn how to do WhatsApp Marketing?
Advantages Of Advertising On WhatsApp Or Using It As A Marketing Tool
The Advertising Content If They Have The Sender In Their Contact List
The Recipient Of The Message Will Trust The Advertising Content If They Have The Sender In Their Contact List. So it is essential to try to promote the product or service with people who have us on the contact list. If not, you can try to communicate our promotional intentions without seeming to be SPAM or that we do not care about your opinion as a customer or that we simply want to send an advertising link and nothing else, that the advertising has quality value and content.
You Are Checking The Impact Of The Advertising Message
Thanks to the famous blue double-check or two blue ticks that let you know if the other person has read the message. You can use this feature to check the arrival of our campaign message by message.
Frequency Of Use
Users of social networks tend to go to Instagram, Twitter, Facebook a few times, but instead, how many times do we go to WhatsApp? Hundreds a day is the social network that most people use and the one that we enter the most at the end of the day. We can organize the campaign as we want, and whenever we want, they will always read our message if it is carried out without appearing to be spam and has adequate content.
How To Do WhatsApp Marketing?
Create a database

: A suitable database in which we indicate what type of message has been sent, to whom and how it has been done will be essential to avoid overwhelming customers and not sending SPAM.

WhatsApp as a company spokesperson

: Create a group or a broadcast list to function as a corporate communication platform or a kind of business spokesperson. News, news, and offers are communicated to the most frequent clients.

Communication through the state prevails:

It uses the rule of WhatsApp to spread something striking or essential at the corporate level, whether it is an event, an outstanding campaign, or an activity, service, or product that comes onto the market.

A clear vision of the corporate image: The profile photo must have the corporate logo or a picture that perfectly represents and identifies the company and its values ​​or philosophy.
Decide why you want to use this application

: only to launch promotions and offers? How customer service? To collect claims and suggestions? It is also not advisable to use this application for any corporate communication, decide and choose which area of ​​marketing you want to focus on using your WhatsApp account.

Spread audiovisual content

: Make infographics, corporate images, gifs, and especially videos that you can distribute through the most numerous groups you have so that the impact of the advertisement, promotion, or new product has no end.
Examples Of Whatsapp Marketing Campaigns
Toyota
In 2012, it was one of the first major companies to use a very creative marketing strategy through the App. With the help of the advertising agency Medialabs, they devised a disruptive campaign: they offered to enter a draw for five iPhones weekly to those who change their WhatsApp status to hybridized and register on their website. 33,000 visits and more than 6,500 registered users in just one month. A complete advertising success through a channel that no one used.
Jaguar
Again Medialabs developed a campaign (contest) through WhatsApp to attract new customers for the wildest car brand. This campaign asked users to change their profile picture for an image of the new Jaguar model to enter the contest.
Pringles
Together with the agencies Buzz and RMG, they launched a contest that offered 1,000 a month to the user who initiated the best creative whatsapp message about Pringles using the WhatsApp icons.
WhatsApp Business Or WhatsApp For Companies
If, in recent years, companies have already offered mobile phone numbers to serve customers via WhatsApp or offer them promotions or discounts, in September, WhatsApp confirmed that the verification of companies' WhatsApp accounts is implemented. The service aims to connect users with companies, and its launch will be limited to a specific number of companies until it is tested and launched for all those who request it.
Companies will have an independent app to manage this new WhatsApp service (it will come in stores with a logo with a B for Business).
How is the App, And How Does It Work?
The application has a style and design similar to the "mother" app. The key to the application is the Statistics section in which the number of messages sent, those that have been received, and those that have been read will be revealed to the company.
Each business will have a profile in which the identity can be verified, covering useful company data and available offers.
The App allows you to configure automatic responses for consumers who contact the account at a specific time.
Customers can accept or block conversations in the same way as in the WhatsApp application.
How To Manage The Two Applications On The Phone?
Simply download the WhatsApp Business application on a mobile in which you do not want to use it for personal communications.

Register the WhatsApp Business application on the phone with another mobile number to be able to use the two applications differently. In addition, the same action can also be performed, requesting that the number associated with the application be a landline telephone.

Simply use mobile for each application.
With this new feature, transparency in corporate communication and business advertising between company and client is facilitated, and the possible SPAM that companies spread with the sole objective of bombarding clients of this great App with advertising is avoided.
Can They Delete Your WhatsApp Account For Misuse?
Improper use of a WhatsApp account can cause your account to be deleted, among the causes that can cause it we find: spreading false and pornographic content, impersonating another person, spreading computer viruses and finally and the one that interests us, the "exaggerated" promotion of a business or company (SPAM).
Tools That Facilitate The Programming Of Messages Or Campaigns Via WhatsApp
Massyphone

and

WhatsappMarketing

: They have a multitude of options and services that allow the sending of massive messages and programming through segmented lists. They also serve as a WhatsApp manager for customer service management.

WhatsDog

: A kind of "spy" or user controller. It allows you to discover the hours in which our contacts connect to WhatsApp and thus better segment the campaigns.
Related Article : How To Make An Advertising Campaign On Facebook Ads Step By Step