How To Spy Your Wife's Phone Without Her Knowing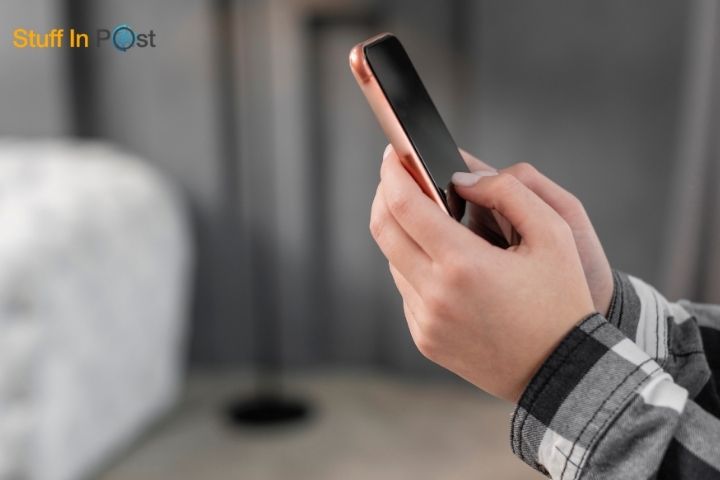 If you have an urge to spy on your wife, then that will push you to find ways to do it. Since we are in 2020, you don't need to follow her around. Her phone can tell you everything because we now require one almost all the time.
The question is, how do you get the information there without her knowing? To answer that, we have the right solution for you. This one will spy on her phone and give you every detail you need to make meaningful conclusions.
Also, it will never tell its presence. Welcome to the modern way of spying on phones.
Part 1: Spy On Wife's Phone With ClickFree App
As you spy on your better half's phone, she doesn't need to know about it. That is why ClickFree was built for such cases. It will get you everything you want to see without raising any attention.
First, it's known to hide while fetching the information from the phone. The effort is brought in by the stealth mode feature, which makes the app's icon disappear after the installation. So, your wife will see nothing coming, and nothing going.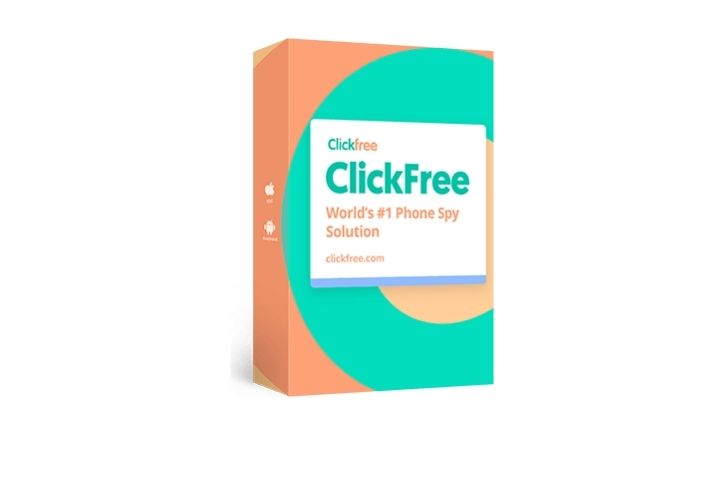 ClickFree applies to both Android and iOS devices. You don't require root or jailbreak her phone before the setup process. The solution already has the cutting-edge technologies to get your wife's phone information without altering it.
The setup process depends on what she is using, but you get the results the same way in the end. In Android, ClickFree requires you to install it once on the phone. You have to activate the stealth mode in the process for the icon to disappear.
For iOS, the installation is not necessary. The app will use your wife's iCloud credentials to spy on it online. So, that's the only thing you need after registering an account for the iPhone's case.
Once you complete setting it up, all you need is to log in to your online account. You can do that anywhere since the control panel works with all browsers. Once you access it, ClickFree will hit you with 35+ features on the dashboard.
They will all be carrying information from her phone.
Part 2: ClickFree Phone Spying Features
Here is a highlight of what the dashboard will carry:
All the calls made or received on her phone. They will include the contact details, timestamps, and call durations
Sent and received SMSs. They will contain the contacts, timestamps, and any other attached files. In iOS, you get even the deleted iMessages
The real-time location of the phone and all the other visited places
Geofencing alerts which help in notifying you when your wife visits specified places
All the social media activities from Facebook to Kik. They will include the messages, media files, contact details, and timestamps
With ClickFree, you can spy on wife with all the above features and more. You can even record a live call. So, you should check out the main website to capture all the other components. All the information you get is always synced from her phone.
ClickFree will never store the information in its cloud as part of security measures. That is what makes sure that you are the only one viewing the information.
Part 3: How To Spy On Your Wife's Phone With ClickFree
What You Need
In Android, it works with OS version 4.0 and above. Get the phone to install the app once

For iOS, ClickFree works with iOS 7.0 or later. Use your wife's iCloud login details

Reliable internet connection

A valid email address
Steps To Start Spy On Her Phone
Step 1: Visit the ClickFree website and register an account with your email and a preferred password. Next, select your wife's phone OS and pay for one of the plans.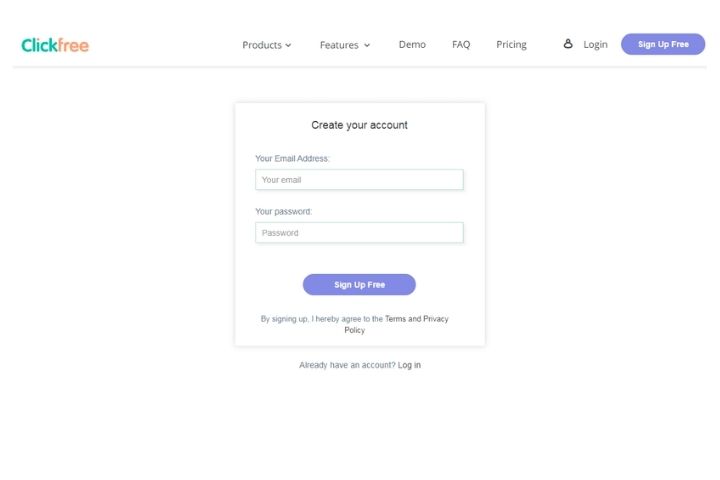 Step 2: You will later receive a confirmation email with the login details, receipt, and setup guidelines. If she has an Android, you will also get a download link.
Step 3: In iOS, after the email, login to your account and verify the iCloud ID. After that, select the phone she has and wait for the ClickFree and iCloud syncing.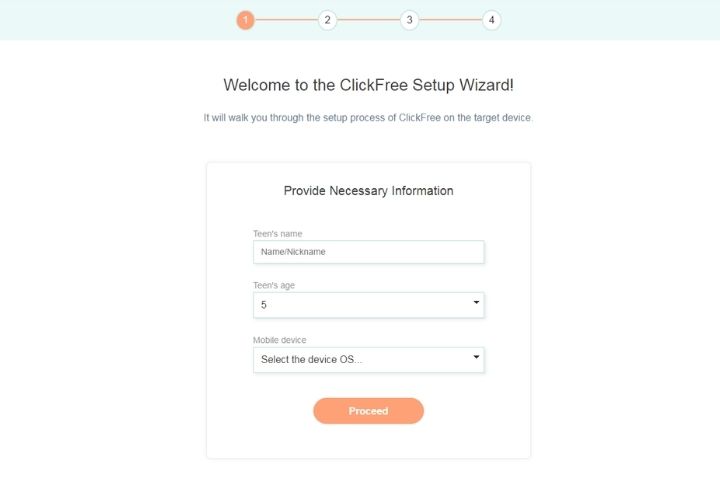 Step 4: For Android, use the link sent via email to install the app once on her phone. Make sure you select the 'Hide Application' option and then finish up the installation.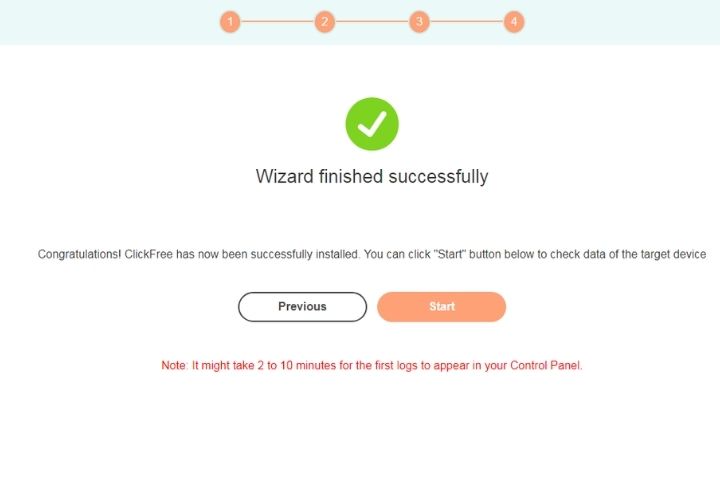 Step 5: Once you get back to your account, the dashboard will be there with everything you need.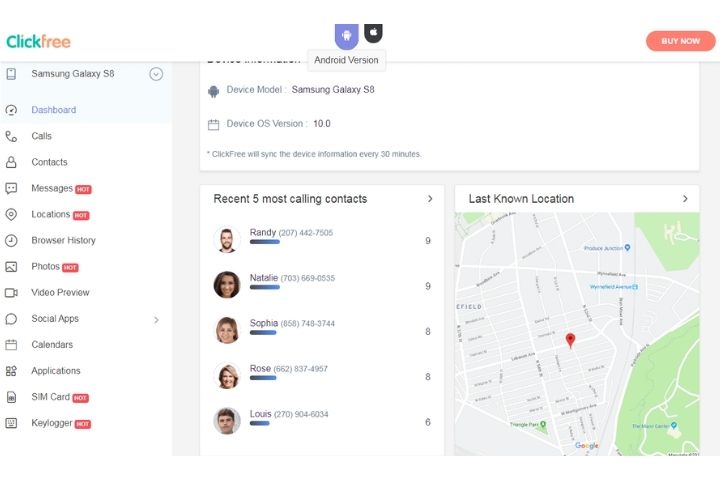 To spy on her phone, use the features on the left menu.
Part 4: Why Use ClickFree To Spy On A Wife's Phone?
By now, you know how to use the app and hide it from your wife's view. So, it's a guarantee that ClickFree will never sell you out. Other benefits incurred include:
Cutting-edge technologies:

You don't need to root or jailbreak the phone before using ClickFree. The presence of advanced technologies makes sure of that.

Quick setup:

Since it has no rigorous measure, it will take you less than five minutes to get your wife's details online.

Real-time results:

Everything your wife does on her phone will appear on the dashboard as soon as it is updated.

Reliable:

ClickFree does not drain the battery as it syncs the information to your account. In Android, it occupies less than 2MB memory space. For iOS, it utilizes the iCloud.

Safe-to-use:

It does not introduce any malware to your wife's phone. Also, it never stores the fetched details.

Remote uninstallation:

When it's time to get rid of the app, you can do it via your online control panel. There is a button for that which you only require to click once.
Conclusion
Spying on your wife without her knowledge is easy if you have the right solution. ClickFree is one of the few that does the spying job remarkably well. All you need is to set up once and head to your online account.
Everything you need will be appearing there while her phone remains the same way.
Also Read : Google Podcasts Is Now Available For Ios: This Is All You Can Do