Marketing Automation, The Keystone For E-Commerce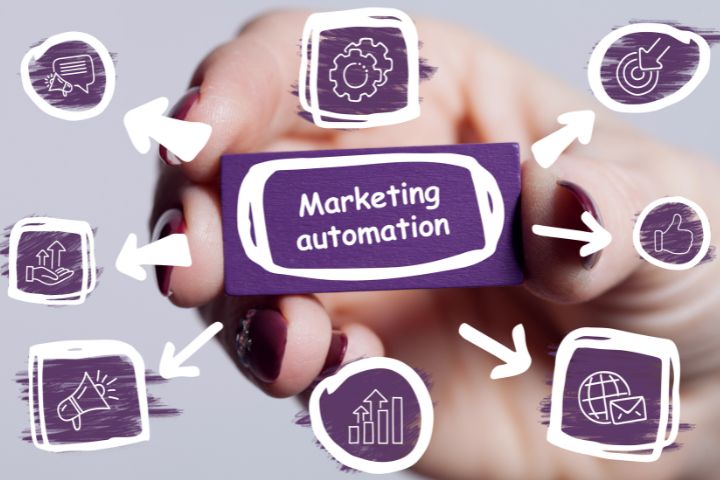 An opportunity to be seized  In a scenario where the value of online purchases in the last year has risen to 16.6 billion euros, the undisputed growth of e-commerce continues, with classic sectors ranging from tourism to information technology and clothing, up to the most emerging ones such as Food & Groceries.
One of the excellences of the Food & Groceries sector, which has been on the market for just over a year, has entrusted us with the management of its digital strategy. But more than a case study, this article wants to offer a perspective that reveals our approach and our way of seeing and managing the works at Hubstrat.
How and where to start managing e-commerce?
The very first step could only be a full immersion in the centuries-old history of the brand, which has its roots in the Amodio family and in a long and ancient Campania tradition. Because no action or strategy can be separated from a deep knowledge of the brand in all its nuances, or should we say aromas and flavors in this case.
On the other hand, the first technical step was to open the rich database of contacts that the company has accumulated over time, Pandora's box, which in this case, contains all the riches of the e-commerce world. Resources that have proved invaluable for constructing a structured and meticulous marketing automation strategy one of the key web marketing activities for this type of (e-) business.
What better business than e-commerce for an in-house strategy like marketing automation?
The tools and channels that we have integrated into our strategy are many, but even before the promotion, we went to analyze and separate all the precious data that the company has made available to us. Even before the strategy and the related marketing automation activities, we got to know all those (potential) dormant customers who populate the vast library of profiled contacts and who are just waiting to be contacted and informed in the best possible way.
At the first level, the questions are: Who are these customers? What do they want?
At a second, deeper level, the questions become: What do we want these customers to see? What do we want them to do?
In the analysis of database data, these levels cross and intertwine for a result that goes beyond the classic segmentation, creating specific flows based on specific characteristics and behaviors. How were these customers contacted? When and how much did they buy?
Each flow will correspond to different content, product, action, and offer because each type of contact is expected to have different behavior, attitudes, and "contribution." Because in a well-structured strategy, every action is not only foreseen but is also guided, from the association of a product in that combination to feedback released with enthusiasm at that moment.
No action or strategy can be separated from deep brand knowledge.
And this is where marketing automation is most successful; this is where it becomes less "automation" and more "marketing," less automated and more personalized. A personalization that does not only concern the name, the tone of voice, and the content of the newsletters but the products presented and the promotion itself. This is where strategy becomes concrete action and can guarantee attractive sales results.
This is where our multidisciplinary approach manifests itself in all its strength, an analytical, social, automated, and humanized approach in this case. Analytical in the scheme of action that we have created and social in the perspective in which we have looked at the data and then set the "rules" to follow: ours. Because there are no fixed rules to create "one size fits all" strategies, but there is a single winning rule for each strategy. It is only in this way that marketing automation becomes a keystone, in turn.
Our campaign has just started, in parallel with the management of all the company's social channels and the magazine, closely linked to the newsletter communication plan. All are integrated by a structured and vital content strategy, which, together with the quality of the products, will convey the history, tradition, and identity of a centuries-old brand that still has much to transmit.
We leave you with the transparency of our method and curiosity about our strategy's outcome. This is why we will return to this topic and bring you the campaign results!
Also Read : Far Beyond The Doorbell: Video Door Entry Systems Are Smart