Is It Better To Carry Out Your Company's Marketing Yourself or To Entrust It To An Agency?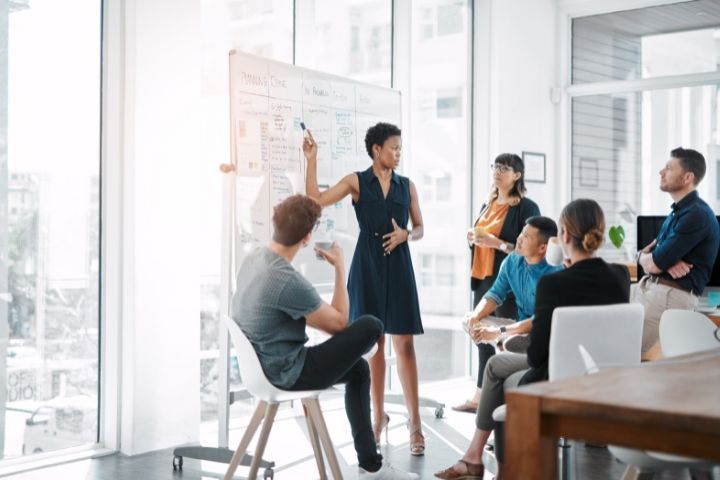 Effective advertising is essential to reach potential customers. Nowadays, you can present your product or service in many different ways, but more and more often, honest marketing requires a great deal of knowledge of current trends and situations. Many entrepreneurs wonder if it is better to run it alone or to outsource it to professionals?
Why do business people avoid marketing agencies?
In the vast majority of cases, entrepreneurs do not decide to seek the help of specialists for two reasons:
They want to save – many people believe that you can cut advertising costs with impunity. However, sooner or later, it will hurt the financial situation of the entire company. Although we initially keep a certain amount of money, after a while, it turns out that we have far fewer customers than we could have. It turns out that in the long run, unreliable marketing significantly reduces our profits.

They are confident in their competencies – a large group of entrepreneurs believe that they have sufficient skills to deal with large-scale marketing. These are usually people who think they know how advertising works but have never dealt with it. Consequently, they often keep the website low and do not use the potential that is in the product.
Why is it better to entrust your marketing to an external company?
There are many benefits to using a professional agency. First, we save time. Working on many levels (blogs, social media, internet forums, positioning, etc.) is extremely time-consuming, and it is not a good idea to deal with them with great effort. If we entrust this task to someone from the outside, we can focus on the effective management of our company.
Secondly, agencies will prepare the entire campaign for a given product and brand. Thanks to this, we are sure that the potential of our goods will be fully used. The agency takes into account the current situation of the company and the market and, on this basis, prepares a specific action plan.
It all ultimately comes down to significantly increasing your income. Our brand is becoming more and more recognizable and trustworthy, so people are willing to choose it. After just a few weeks of a solid advertising campaign, you will see the results. Moreover, the profit will be so great that it will exceed the cost of the marketing agency many times over.
Also Read : Messenger Without a Facebook Account – Can It Be Set Up? Changing The Rules