How Does Performance Marketing Work?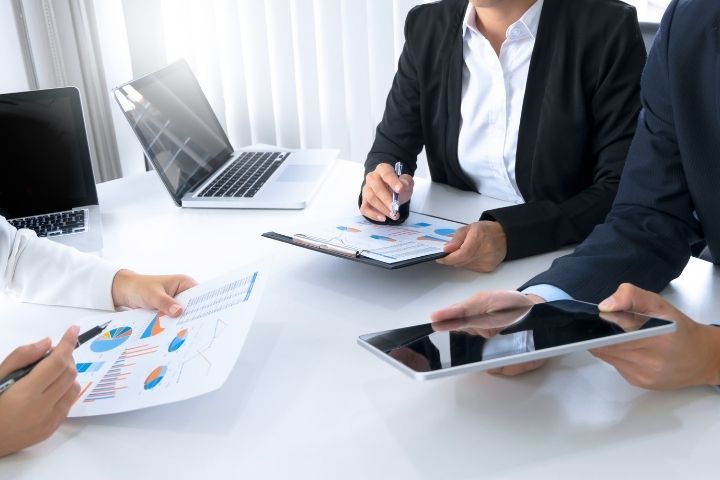 Many modern CEOs are unaware of the potential of focusing on performance marketing – focused on achieving specific business goals. It's not just the heads of large corporations – because the company's size does not matter here, as opposed to the potential of a given industry.
It used to be assumed that performance marketing is strictly dependent on the Internet and works best in selected industries that started using it early, such as finance, e-commerce, tourism, automotive, and in which we can apply advanced business analytics. Well no! These are just the limitations in our heads and the lack of business creativity that so many suffer from.
Performance as a strategy
Performance marketing is a strategic way of thinking about business, and the Internet is just a tool to help you implement it.
Organizations that are focused on performance marketing primarily measure the purchasing path of their customers very precisely, from the first contact with the offer, through finalizing the sale to further "cross-selling." This approach allows, above all, to assign to each client the source and cost of acquisition and its value (Lifetime Value of a Client) and then optimize the investment and sales process at every stage: from maturation to purchase post-purchase stage.
Thanks to the use of advanced analytics, such an approach allows, above all, to treat marketing as an investment (regardless of whether it is conducted online or offline)!
Performance in "old-time" industries
What is the main obstacle in using the performance approach to marketing by industries – let's call it colloquially – "old-fashioned"? My observations show that poorly structured sales processes are most likely the result of a lack of knowledge of how to do it correctly using the Internet and direct marketing techniques! Yes, yes! Today's business world is ruled by people who can correctly use data and the possibilities of "internet-oriented" thinking. Modern CEOs and CMOs should be obsessed with analytics and measuring everything they can! Obsessed with optimizing customer acquisition processes and testing whatever you can! Unfortunately, they do not have them in Poland. Why? After all, modern IT systems and the increasingly widespread use of "wearables" allow it.
The constant increase in sales and the effectiveness of marketing activities is a priority in any ambitious company.
Sometimes I have the feeling that our agency has Astra-magical and apparently forbidden knowledge about certain marketing processes. So much and so often, we have to talk about attribution, "zero moments of truth" (ZMOT), the purchasing path, and the decision-making process in the minds of consumers because the vast majority of marketers approach business in the old way. The approach: "I want to reach only people who are determined that they want to buy my product, know their needs very well and are at the stage of choosing a specific seller. I only invest in what I convert. "
Such marketers forget that the decision-making process has become longer in virtually every industry nowadays, even in the least online ones, such as education. With the Internet at our disposal, we can always be sure that we are making the best choice from all possible! Why do I believe that today's young e-marketers will rule the business in the future? Because they grew up in an internet world where everything is measurable, there are no coincidences. All phenomena and trends are visible immediately. You can draw conclusions, optimize, and practically change most of the present world's processes.
How does it work in practice?
Performance marketing in education
We have more and more private universities, the educational offer of which is quite wide: from bachelor's, master's, through MBA, to postgraduate studies, where there is the greatest potential. I once followed the approach to the marketing of Warsaw universities (they also teach marketing and advertising – sic!) And virtually none of them has a good landing page, does not run a lead generation strategy, and loses many sales opportunities.
Let's take a look at what it might look like if we adopted a performance marketing strategy?
A dedicated landing page should be prepared for each field of study or thematic group – naturally based on highlighting and exposing the most important information to students. For each school, conducting them is – I assume – a matter of a maximum of a week – even with in-depth focus interviews.

The landing page would only address the objections and maximum interest in the educational offer. The interested person would find more information about the school and studies in an e-book. He would have to leave his contact details to download it – lead.

Downloads of each ebook can be naturally monitored to know when to start the next activities in the form of sending cyclical email messages promoting the university, e.g., with the most important reasons why it is worth studying this and not another field, presenting lecturers less formally, video reviews current and former students.

There would be information to investigate when a potential client begins to make the final decision about choosing a university – and then it would be necessary to plan the shipment of the rebate code assigned to a given lead for enrolling in the school.

In order to increase the conversion, even more, you can organize a short demonstration lecture only for newsletter subscribers, preferably conducted by a lecturer who is a real showman on a reasonably selected topic (the selection of which would be preceded by interest research).

You can additionally persuade the user to come by giving him a surprise gift upon leaving, such as

access to personal academic data

, e.g., a collection of knowledge or an expert forum. The whole process should be thoroughly supported.

Depending on the age group, you can involve students who would be ambassadors of the university and, after the lecture, tell you how they study, because in this business nothing works like the opinion of the person who has already trusted him. Naturally, our ambassadors must be adequately rewarded for effective actions and participate in this sale in a small percentage. Each lead can be assigned to a deal based on the email address and promotional code the ambassador would give him.

It is worth directing communication by telephone and supporting this sale or finding out what has failed for people who did not come or did not want to come. Maybe the lecturer was not well-matched, or the topic was not well-matched? You have to conclude everything, and you have to test everything!
Such an approach of any university to treating performance marketing as a development strategy would allow the marketing budget to be treated fully as an investment and to precisely enumerate which activities and advertising bring the best return on investment. However, the whole process should be sealed in such a way as to be able to state it very clearly. Why doesn't any school do it, and indeed business schools? After all, knowledge is a business like any other, and who said it should not be approached a bit more aggressively and analytically? However, the problem very often lies in the fossilized structures, processes, and ancient management of this type of business.
So Can you afford not to let your company be "performance-marketing-oriented"? Carefully analyze the tightness of the processes and the methods of measuring them. Do you use all possible tools to measure the effectiveness of your advertising expenses?
Also Read : Tips To Solve Blockchain Security Related Issues