What To Expect From Mini MBA Courses?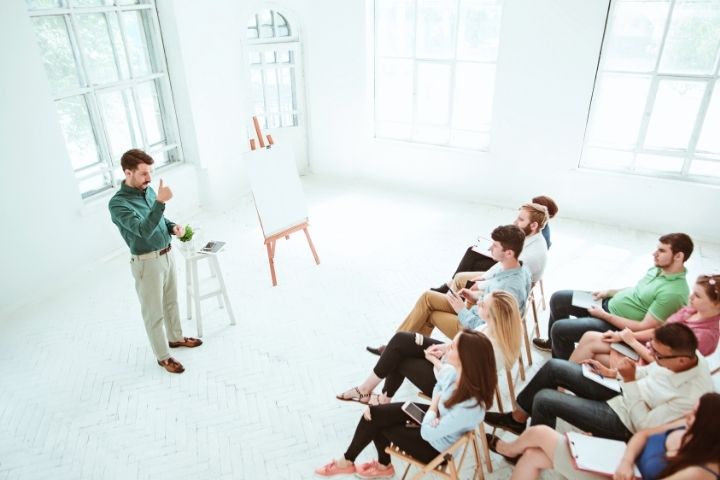 One cannot deny the fact that a degree in the Masters in Business Administration (MBA) adds value to your resume and increases its weightage. Simultaneously, there is a massive demand for MBA graduates in every sector today. It has become one of the most in-demand professions of the contemporary world. People holding an MBA degree has a broad scope in their career and are also eligible to earn a hefty salary. Thus, everyone is looking for an MBA course, to grow professionally. Though everyone wishes to climb up the career ladder, very few are willing to invest their precious time in obtaining an MBA degree. Therefore, pursuing a miniMBA course will be the best fit for those who want to gain more in less time. To know the benefits of mini mba, keep reading this blog.
Know Everything About MiniMBA Course
A miniMBA is an 8-week flexible MBA programme. It is a cost-effective MBA course offered by colleges and universities in London. The course focuses on developing the insight required to take up an ideal professional in the business domain. The miniMBA programme is accredited by the British Accreditation Council (BAC) and Continuing Professional Development (CPD).
Basically, you can say miniMBA course is a shorter model of the regular MBA programme. Like a traditional MBA course, an individual from any discipline can opt for an miniMBA course to make their career bright. The miniMBA course covers almost every essential and core topic of a regular 2-year MBA programme within a period of eight weeks.
Topics Covered In a MiniMBA Programme
The miniMBA course covers all the essential business topics such as organisational behaviour and development, understanding and providing leadership techniques, the fundamentals of finance for senior management, globalisation and internationalisation of companies and trade, making strategic business decisions and inspiring and managing change in business.
After pursuing the miniMBA course, you will be ready to make a career on the international platform. The course will also prepare you to make important decisions required in running a business successfully.
For Whom a MiniMBA Course Is Designed?
The miniMBA course is designed especially for the experienced class or group of business professionals. For example:
Executives
Managers
Stakeholders at a senior level
What Are The Entry Requirements For MiniMBA Programme?
An aspirant can pursue a miniMBA programme only if he/she is qualifying the minimum eligibility requirements given below:
An aspirant must have a minimum of five years of work experience in management.
You must have an undergraduate degree. Aspirant with equivalent or related work experience will also be accepted.
An individual must be competent in English language communication to understand the information provided in the study materials. Proficiency in the English Language of Common European Framework (CEF) Level B2 or equivalent is mandatory.
This programme is widely being opted by aspirants to upskill and enhance their career. Obtaining a degree in miniMBA benefits you in many ways as it saves a lot of time for you to gain essential business understanding. With the proper business acumen, you can take risks in your business, strategically. So, if you are willing to grow in your professional life, apply for the miniMBA course, now!
Also Read : What Is a Career As a Mechanical Engineer Like?