How To Decide If A Business Degree Is Right for You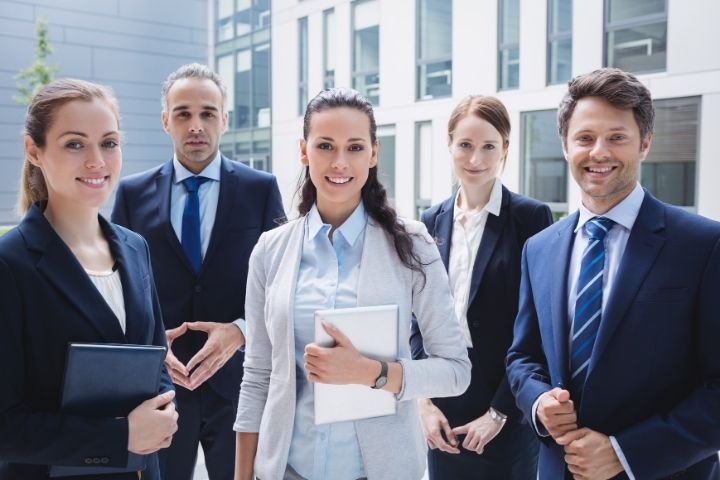 Business degrees can be very useful. They teach you essentials and fundamentals that can be easily missed through trial and error or learning on the job. A business degree isn't just an MBA, either. MBAs are typically only for those who are in management positions. They are designed specifically for those who want to progress to either higher-level management or are ready to start their own business. What if you are not there yet, however? Thankfully there are BBA degrees to help you get off the ground and kickstart your career.
Taking on any degree, even an online Christian business degree, is a big commitment. The most important step is believing in its value and being committed to completing the degree. While online degrees can help instrumentally by allowing you to continue to work while you study and also by helping you spread out the costs, they aren't for everyone.
To help you decide if a business degree is right for you and your career, then follow this guide:
Reasons To Get a BBA
A BBA can be taken right from the get-go, or it can be something you earn on top of your existing degree. There is no reason why you cannot earn two bachelors. You can even use your existing bachelor credits to fast-track through your BBA to earn it faster and for less. This way, you can add essential business and management skills to your skill set, allowing you to navigate the career world more easily and even put you in a better position to start your own career.
Reasons To Get an MBA
MBAs are great bridge degrees and are ideal for those who have specialized in a certain field and now want to add management or global management to their career. You don't need to have completed a BBA to earn your MBA, though many MBAs have professional qualifications you need to meet in order to be accepted.
How To Decide If a Business Degree Is Right for You
A business administration degree can help you understand the actual process of running a business and what a business needs to grow in the modern era. Why you need one, however, needs to be clear to you. If you find that you are naturally progressing up the chain of management without a degree, then you might not find the same value as someone who struggled to understand the ins and outs of business management.
Though everyone's reasons are different, these four general goals are often enough to help you decide if a business degree is right for you:
1. Working Up The Career Ladder Means Management
One such example is if you are a specialist. As a specialist, you can go far, right up until you hit management options. If progressing your career further means leading a team or department, then a business management degree can help significantly, especially if management and business skills don't seem to be coming to you naturally. That is fine – you are a specialist in another field! This is the time to rely on the expert advice of others and learn from the best through a business degree.
2. You Want To Start Your Own Business
People earn a business administration degree because they want to start their own business, and they want to do it right. You need to wear a lot of hats as a business owner, especially when you first start out. Being specialized in a topic is a great selling point, but it won't help you manage your own business. A business degree can help, and if you start it with the intention to start your own business, you can keep that degree hyper focussed by asking the right questions from the start.
3. You Want To Work With A Global Focus
Your business degree should have the option to specialize in global management or supply chains. These are very, very complex systems that extend beyond common sense. They are political. They are economical. They require experience with human management, economics, and more. A degree can help you learn and understand everything you need to succeed on a global stage.
4. You Want To Make Your Existing Skills More Relevant
Another reason to earn a business degree is that the skills you currently have relating to management and business are lacking. A degree is there to create a solid foundation for you to build off of. If your foundation is shoddy at best, then a degree can help you with your goals.
Also Read : How To Keep Yourself Relevant On The Job Market In The Coming Decades