9 Benefits Of Living In Florida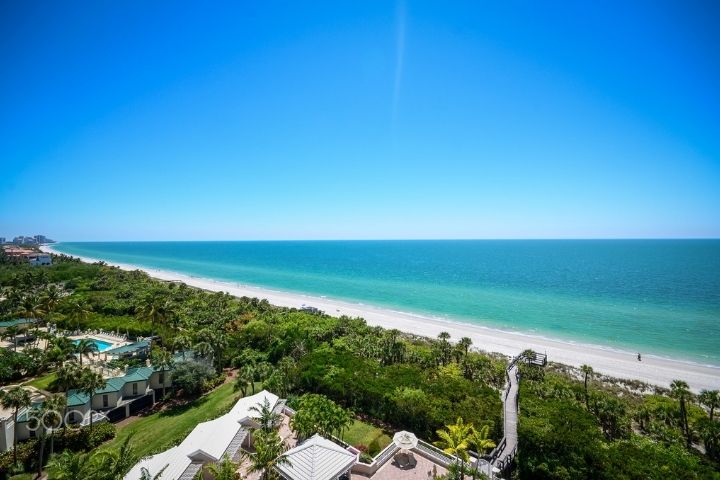 Are you currently living in Florida or planning to move to Florida? If you are, you know how great this state is. Positioned in between the Atlantic Ocean and the Gulf of Mexico, it provides warm weather throughout most years. Although the precipitation in certain areas can be quite extensive, for the most part, it's a beautiful place to live and participate in activities outside. Here are nine benefits of living in Florida, ones that may prompt you to consider moving from your current location to the beautiful Sunshine State.
Warm Weather
Florida is known as the top destination for people that are retiring. In general, you can experience about 200 total days of sunny weather throughout the year. The temperatures rarely drop below freezing, and the combination of beautiful clouds and warmer temperatures will make this a veritable paradise for most people.
No Income Tax For The State
Florida is one of those rare states where you do not have to pay income tax. This is something that most people, in virtually every other state, have to pay. It is fortunate for those who live in Florida, especially retirees, to live on what could be a very meager amount that represents their decades working for another company.
Outstanding Features On Both Sides Of The State
In the same way that Hawaii is known for its beautiful beaches, Florida is the same. The primary difference is that there seem to be many more of them. There are also residences that you can purchase, directly on the beach, giving you access to the pristine sand and warm waters that surround you. You might want to consider moving to some of the more popular destinations, including Pensacola Beach, Clearwater Beach, and many others.
A Very Diverse Cultural Backdrop
This is a state that is well known for the cultural diversity that permeates the communities of this beautiful region. It doesn't matter what religion you follow or your heritage, as you will always be able to find a place in this great melting pot of the state. Combined with the tax benefits and the many job opportunities, this has led many minorities to move to this region of the US.
Discounts To Amusement Parks And More
As a result of becoming a resident of Florida, you will have many perks, one of which is the ability to go to amusement parks at a discount. When most people fly to Florida to experience places like Disney World, they are paying the total price, whereas those that live in Florida can get in at a substantial discount. These are called resident-only discounts, and they will provide bargain rates for everyone that lives there throughout the year.
An Abundance Of Things To Do Outdoors
There are so many outdoor activities that you can do in Florida. Many of these activities pertain to the water. You can rent a yacht, going on a coastal tour, or you could head out to the Bahamas. Or, if you want to stay on land, you can frequent the many beaches that are likely nearby. You can also visit destinations such as the Disney World amusement park and travel down to the Florida Everglades.
Cost Of Living
The cost of living in Florida is also very affordable. Of course, this is in comparison to other states that are far more expensive. You will see a noticeable change if you are coming from places like New York or California. People living and moving to Florida will also benefit from excellent healthcare, good housing opportunities, and all of this will cost you far less if you are in the state.
Sports Activities Galore
If you enjoy playing sports or want to follow along with the many teams in Florida, you will undoubtedly be at the correct location. Professional teams originate from the state that will include hockey, baseball, and basketball teams. You can choose from the many different channels on your TV that will display these games, and you can also join local groups that play softball, volleyball, and even golf.
Vacation Where You Live
Finally, one of the few states that you can honestly say that you can vacation where you live. Many of those places that you can go to frequent have already been listed. If you enjoy playing golf, swimming, boating, or if you want to travel into a pristine protected swampy area, all of this is available and more. It is an excellent destination, one known for its many activities, most of which can only be found in this particular state.
If you live in a state outside of Florida, you may want to consider moving there based on this information. It is a location where you can go on many different vacations without having to travel very far. The cost of living is down, and the elimination of income tax is why many people come to this state. It is a place that you will certainly want to call home once you have found a house in Florida that you can call your own. If you need more information about the many benefits of living in the Sunshine State, you can find quite a bit of info online. You will quickly see why so many people rave about this outstanding state that millions call their home.
Also Read : The Surprising Secret For Providing Support For Dyslexic Children