Instagram: How do I add a link to an Instagram Story?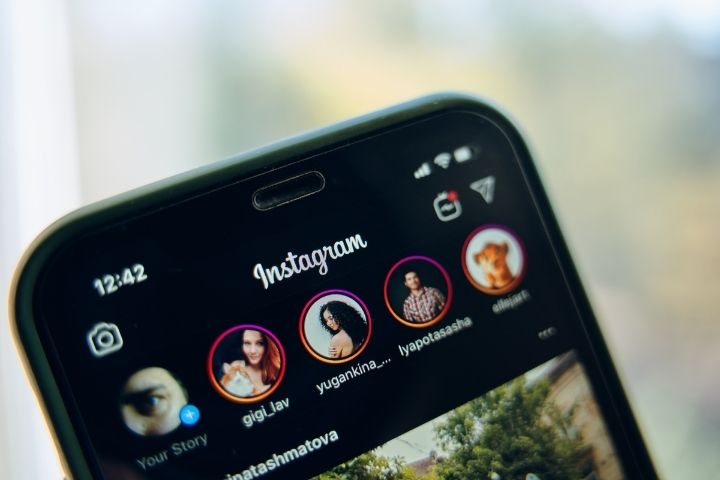 Publishing an interesting Story on Instagram Story can attract the attention of a large number of your audience. However, the popularity of InstaStory can be translated into more visits to the website or transactions in the store. You will achieve this by placing an active "See More" link in your Story.
Who can add a link in Story?
Unfortunately, the option to add a link to a Story is not available to everyone. It can be used by users who have obtained at least 10,000 followers or have a verified account. Meeting one of these conditions enables the "See More" link option on the Add Story screen.
Swipe Up feature – See more
.
Having access to the "Swipe up" option, i.e. an active link "See more", we need to know how to use it effectively. It is possible in a few simple steps:
After turning on the Instagram Story tool and taking or adding a photo, you will see a link icon. It will appear at the top of the screen alongside the rest of the icons.

Click on the link icon. In the new window, add the link address in the appropriate field.

After entering the address, confirm it by clicking "Done" on iOS devices or the green tick on Android devices.

When your Story is ready (add photos, video, text), just post it.
After completing the above steps, a story will appear on your profile with a "See more" link at the bottom. After clicking it, the user will be able to open a direct link to your website, store or another source to which you want to direct him.
Link benefits in InstaStory in 2019
The function of adding a link to InstaStory introduces a new dimension in contact with the recipient on Instagram. You give him a chance to interact with real and immediate benefits, and it gains quick access to detailed information on a given topic. If you run a business, the user can learn more about your offer as a potential customer. Thus, you increase the chances of acquiring new sales leads when you effectively encourage the user to contact the company. In the case of online stores, you can direct the recipient straight to the product you present on InstaStory. From here, only one step to add goods to the cart and complete the transaction!
In order to use the potential of an active link in InstaStory as effectively as possible, it is good to include a convincing CTA, i.e. a call to action, in the content of the report or directly in the photo. A message like "Swipe up to go to the store" will give the recipient clear information on what and how to do it. If he is convinced by your offer on the store's website, you will gain a new customer, not only a follower!
Also Read : What Is Guerrilla Marketing?