How To Promote a Company? How To Advertise It? Ways To Promote The Company On The Internet.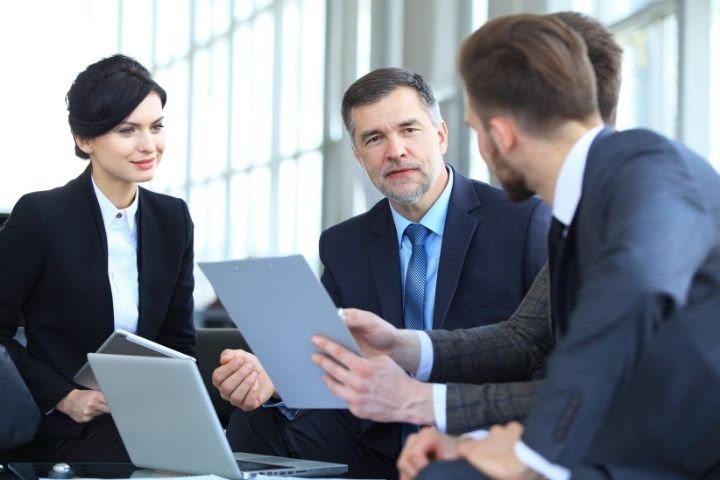 Promote Our Company: Having a thriving business, we should constantly think about the key factors that will help us develop it even more. Nowadays, we do not have many options other than using the potential of the Internet. This communication platform gives us the opportunity to promote our company on a scale that we will not achieve using other channels. Oftentimes, the promotion and acquisition of new, valuable leads via the Internet is the only option for our company to appear on the market.
Social media
When creating profiles on social media sites, we will not come across any difficulties. However, the problem may be caused by keeping an account – this type of activity requires creativity and commitment, often resulting in the employment of specialists for this purpose. However, we cannot neglect this channel of communication with the client – building the image of our company using Facebook, Twitter, or YouTube brings a number of benefits.
Marketing activities included in social media management include gaining customer trust and building brand awareness. The presence of our company on Facebook will allow us to create a transparent communication channel that enables strong interaction with customers. They will use our profile for inquiries, expressing their opinion about products and services and searching for information about our offer.
Social media allows us to quickly contact clients, respond to their inquiries immediately and actively participate in discussions. If we offer services that are worth presenting with a short video, it is worth considering running an account on YouTube. Thanks to this, we will be sure that the links to the recordings will go to valuable places on the Internet.
Positioning
At the moment, when we have an interesting and professionally created website, we should consider its positioning. Positioning in an internet search engine is all activities aimed at increasing its visibility. The aim is to get our website as high as possible in the list of search results. Positioning is, therefore, about getting free and organic traffic from an internet search engine.
For this purpose, we should consider the keywords used on our website, the code and structure of the website, the development of the link building concept, and finally, the professional optimization of the website. In order to position our internet portal well, we can go to a professional SEO agency – independent positioning is a process that requires time, experience and skills.
Facebook Ads
Another way to increase the recognition of our company on the Internet is by advertising on Facebook. The basic assumption of Facebook Ads is targeting, i.e. determining the set of users to whom our advertisement will go. For this purpose, we can confidently use the Facebook guide, where we will find a description of the four stages of creating the first advertisement of our company:
defining advertising goals,

defining the target (recipients to whom our advertisement will be displayed),

creating an advertisement and determining its budget,

read the rules for publishing.
Experience is very useful when creating ads and setting up targeting. Incomplete adding of a campaign may result in spending a large amount with little effect. It's best to experiment on small budgets.
Google Ads
Google Ads is a program created by Google that allows you to promote your brand, among others, in the search engine. It can be concluded that the purpose of the action is similar to the purpose of positioning, but in this case, our company pays Google for placing it at the very top of the search results (there will be a miniature badge with the word "advertisement" next to it). This is a PPC – Pay-per-click scheme. Our company's website will be at the top of the search results, regardless of whether it is well-tailored in terms of SEO standards or not. Google Ads is, therefore, a much faster method, the effects of which will be felt when it is launched. Google Ads allows you to promote our company in the search engine and websites using text ads, graphic, and video ads.
Another example of Google Ads is special banners that appear on various websites, directing the user to our company's website. Google Ads Sponsored Ads also appear on YouTube channels where CPC is typically lower. The costs of Google Ads campaigns are very – small companies can easily fit in the budget of $ 1,000. Suppose we are the owners of a large company operating on a large scale under certain assumptions. In that case, we can provide up to several million views, incurring the costs of several dozen thousand zlotys.
Also Read : SSL Certificate- why Is It Important Implemented On Your Website