Chat Room Reviews -10 Popular Free Chat Rooms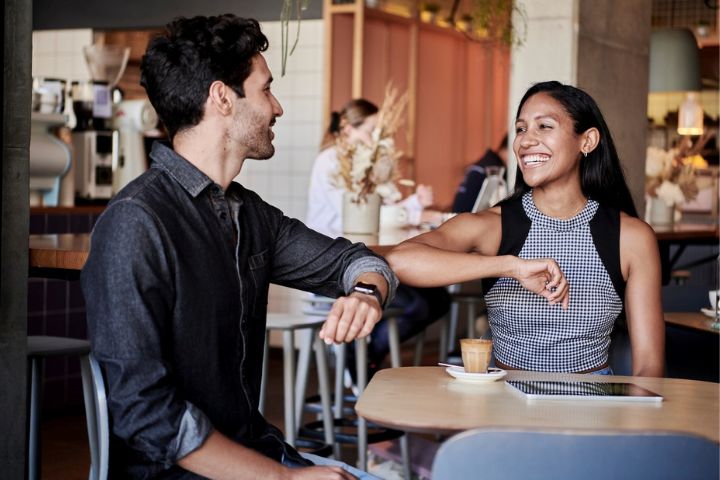 Making new friends is easier than ever because of technological advancements. You can find a new group of pals on various free chatting online platforms through your mobile or computer devices.
Here is a list of the top 10 best free chat room websites of 2022, perfect for meeting new people and expanding your social circle.
You can trust most of these sites, so have fun exploring new ways to connect with others!
1. Second Life
The Second Life is a massive online community for interacting in virtual reality worlds. Make a character to represent yourself and interact with anybody you like.
Second Life is the perfect place to meet new people and start a new chapter of your life, so come on in and start living the way you have always wanted to. This new existence is bound to make your life more interesting.
2. Chatroulette
The site offers fantastic functions, such as a straightforward video chat interface. The platform is incredibly well-liked by those looking to engage in textual, aural, and visual forms of online communication.
The website embeds videos and leverages the user's webcam using Adobe Flash. Logins and signups are unnecessary at this point. You can set your profile image on this platform.
You must hit the "roulette" button to meet someone new, and their video and audio will automatically start playing (optional). The ability for strangers to connect through Chatroulette is something we appreciate, even if it is a bit strange and addictive at times.
3. MeetMe
MeetMe is the following app on our list, and it's meant to function like a virtual coffee shop, where strangers can strike up conversations and maybe even become friends. The app was released as a place to meet new people and strike up conversations or maybe romance.
Individuals between 18 and 34 make up most of the app's user base. This software requires you to share personal information and locate nearby users to connect with them. For those seeking privacy, this feature may be negative.
4. Badoo
Badoo is a global social network where you may meet new people and make new friends worldwide. Badoo markets itself as a social network, although the site's primary function is dating; as a result, many users only associate it with the latter.
To join Badoo, complete the signup form, which will require you to provide personal details about yourself. Put up a profile picture if you like.
By clicking the "like" button on the profile pictures of those who have already shown interest in becoming your friends, you can easily see who else is keen on connecting with you. When someone "likes" your profile, they'll receive a summary of your life.
Many people like to use ChatRooms.Site to talk to random people online because it does not require them to sign up first. There is no need to add specific groups of people you want to talk to. The software provides an open forum to engage with people with contrasting interests.
My favorite feature of Chatrooms is that it does not require you to reveal your identity before chatting with other users. The best part is that there is no need to sign up before you can start talking to other users.
Everyone looking for love can use this software to speed up the process. While making new friends is an excellent benefit of using eHarmony, finding true love is the site's ultimate goal.
Users of EHarmony are looking for long-term partnerships, not casual hookups.
7. IMVU
It is a 3D chat that is gaining popularity and quality and is rising. The signup process is straightforward, as is navigating the site. Assume your new persona and start chatting with other players.
8. Anastasia Date
If you are looking for a place to meet new acquaintances or a potential partner, you have found a site that looks professional and easy on the eyes.
On this platform, finding people with similar interests and starting a conversation is easy. This makes the site a top dating service with fast and private messaging.
9. Enterchatroom
Chat with strangers online for free by entering a chat room. Aside from regular text chat, this website also features real-time video chat. You can also use the site's free private chat, group IM, and email texting services to communicate with others and view several live cameras.
You can see who is watching you and browse user profiles with photos, making it one of the most excellent chat platforms.
10. Zobe
If you are looking for a place to speak online without signing up for anything, look no further than Zobe. Using Zobe is as simple as visiting the website, clicking the "Start Chatting" button, and entering your name into the appropriate fields.
When you go to the Chat Rooms menu, you can narrow your search by selecting a specific country. Select the chatroom for the country where you reside if you want to meet individuals from that area.
Also Read : How To Find the Employees You Need When Good Candidates Are Hard to Come By