eToro Review: Is It The Best Crypto Exchange UK?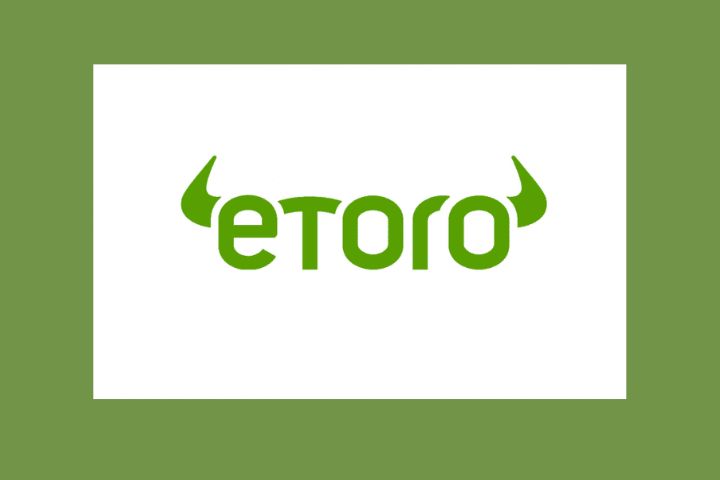 Trading with cryptocurrencies has never been easier.
Well, at least when it comes to the number of available crypto exchanges.
For the investors, it can be very hard to choose the best crypto exchange UK mostly because these platforms offer different commissions, payment options, and available crypto coins.
But the important factor when choosing the crypto exchange should also be the number of additional assets available. Crypto exchanges are not only places to buy and sell cryptos anymore, and all of them offer many features that make trading easier.
One of the exchanges with the highest number of options is definitely eToro. In this article, we will present to you this platform and the features it offers to investors.
The best crypto exchange UK – Overview
eToro is the leading platform for crypto trading, founded in Israel in 2007. This platform offers a variety of tools that can help you invest in capital markets. Users can trade with various currencies on the eToro, and a holistic approach offers a chance to instantly withdraw money without fees. The platform is the fastest, safest and easiest option to buy any crypto coin.
As of now, at eToro, users can invest in over 150 currencies, including the well-known Bitcoin, Ethereum, Solana, and Litecoin. That is why many crypto investors choose eToro as their no. 1 trading platform – as of September 2021, eToro has 24.8 million registered accounts and 2.14 million financed accounts in over 100 counties.
The company is considered one of the most innovative finance companies in the world.
Trade on eToro
When it comes to trading on eToro, you will be happy to hear that it is the cheapest among all other exchanges. You can deposit as little as $10 and as much as $10.000. And you will also get low fees if you decide to trade at eToro.
Additionally, various payment options are also available. This means that you can deposit funds on your eToro account using a credit card, debit card, TransferWise, bank transfer, PayPal, and much more. eToro is one of the rare crypto exchanges to offer PayPal as a payment option.
If you are buying or selling coins on eToro, you will be charged a 1% fee for your trade. There are no commissions for stocks and NFTs trades, but the broker foots charge the regulatory stock fee when you sell. There is a $75 account transfer fee for partial and full transfers.
The best thing about purchasing crypto at eToro is that you can buy it with another cryptocurrency. Simply, you can buy Ethereum or Bitcoin with fiat currency, for example, and then use it to buy Solana or other crypto coins.
What makes eToro different?
Various trading options are not where the story with assets on eToro ends. The best thing about eToro is their copy trading asset. This capability gives investors the chance to copy the moves of the more experienced traders. This reduces risks and maximizes the chances to get higher returns.
The minimum amount of money required to do this is $200, and users can copy 100 users simultaneously. But even if you don't own this money on your account, you can see the portfolios and risk scores of other traders.
eToro is more than a trading company – it comes with many portfolios that teach users how to act in the fast-growing market of cryptocurrencies. Additionally, the exchange also has a social platform, and users can trade with cryptocurrencies or share their trading journey. Other users in the community can help you if you have problems, or you can share your trading journey with them.
Digital wallet and mobile app
When you buy your coins on eToro, you can store them in their wallet. You can easily convert fiat currency into coins and vice versa, and you will be charged 5% if doing so. Also, the minimum transaction is $125, and the maximum is $10,000.
You can also connect other wallets to your eToro profile, and keep your coins there. But you should know that if you do this, you cannot return the coins to your eToro wallet again.
Wallet and the platform itself are available for download for both iOs and Androids.
Is eToro Safe?
Being safe while investing in crypto is one of the main concerns of every crypto coin trader. Many media claims say crypto exchanges are not safe, and that users lose lots of money. But you need to know that losses happen mostly because traders make errors while investing.
Most of the transactions in the crypto world are also irreversible, and when you send the money once, you can't return it in case a mistake happens. That led people to think crypto exchanges are fraudulent and fake, which is not true.
When it comes to eToro, this platform is considered the safest place to buy any currency by many traders. The platform is authorized by the Australian Securities and Investment Commission (ASIC), the Cyprus Securities and Exchanges Commission (CySEC), the Financial Conduct Authority (FCA), and the Securities and Exchange Commission in the US.
Also, eToro is considered a low-risk platform – an overall Trust Score is 91 out of 99. The exchange is not publicly traded and does not operate a bank. Two tier-1 regulators (high trust), one tier-2 regulator (average trust), and zero tier-3 regulators (low trust) authorized it. So do not worry – your coins will be safe with eToro. After all, the number of people using it every day and the large community is definitely a good sign!
eToro Pros and Cons
This platform is known for:
Innovative trading
Various assets and payment options are available
International availability
Virtual trading
eToro's cons:
The platform is not available in every country.
Is eToro the best crypto exchange UK? Conclusion
If you want an innovative and easy-to-use platform with many additional assets then choose eToro. This exchange is considered to be one of the best crypto exchanges in the world, mostly because of the solid number of coins available, community, and various payment options.
Also Read : How To Position The Brand In The Immensity Of Digital?