Why Has This Fingerprint Recognition Chip Leader Become The Worst Chip Stock?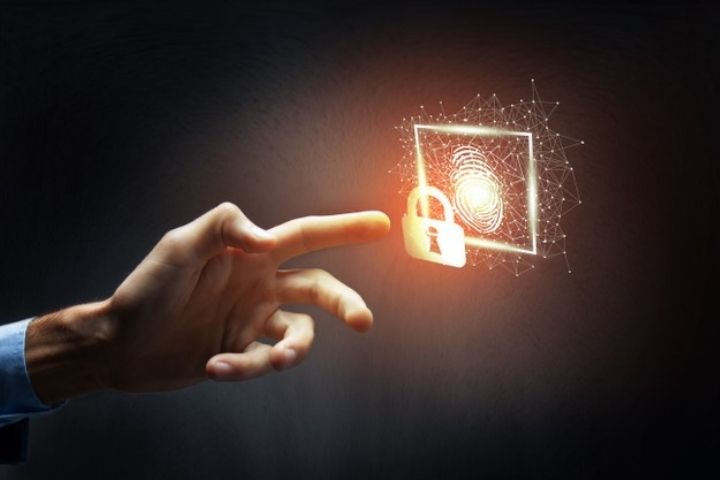 Great power game, independent and controllable, the rise of domestic production.Semiconductors are the focus of attention and favor of institutions and investors.
The average price-earnings ratio of the Wind Semiconductor Index (886063) and Chip Index (884160) has remained above 80 times for a long time. Excellent companies represented by Leon Micro led the market with a 20-fold increase in 3 months.
But under the industry's "halo", Goodix Technology (SH: 603160), the first chip company with a market value of over 100 billion A-shares, has now become the worst chip stock.
Data show that Goodix's stock price has fallen all the way since it hit an all-time high of 387.2 yuan per share in February 2020, and has fallen by more than 2/3 so far. The market value has also fallen from its peak of 177 billion yuan to only 51.3 billion yuan today, with a price-to-earnings ratio (TTM) of only 30.15 times.
Goodix Technology's Share Price Performance (December 2019 to Present)
As the global leader in fingerprint recognition chips, Goodix has developed almost all domestic mobile phone manufacturers into customers and is the most widely used fingerprint recognition solution provider in the Android mobile phone camp. It was also launched between 2016 and February 2020. Set a market value increase of more than 20 times.
Why is the former white horse of the chip no longer favored by capital?
In 2020, Goodix's net profit, gross profit margin, and net profit margin have all experienced a significant decline. Behind the decline in profitability is the fact that the biometric chip business on which it relies heavily is facing fierce competition and is weak in the face of technological iteration.
The market is worried that once the main business, which accounts for more than 80% of revenue, collapses, Goodix's performance will become worse and worse as its position in the fingerprint recognition chip market declines.
But for Goodix Technology, it is not easy to find new growth points and return to high growth.
The Dilemma Of The Main Business
The previous success of Goodix Technology mainly stems from its bet on under-screen fingerprint solutions, but it is also because of its dependence on core products and a single business structure that paved the way for its decline.
Since 2018, there has been a trend towards full screens in Android phones, and the elimination of fingerprint recognition buttons has become a trend and trend. The under-screen fingerprint solution quickly became the standard configuration of the Android flagships, forming a technical route different from Apple's Face ID (face recognition).
Previously, Goodix's main business was screen touch chips and capacitive fingerprint recognition chips. By betting on optical under-screen fingerprint technology to achieve technological breakthroughs, Goodix successfully caught up and enjoyed industry dividends, becoming the number one supplier of fingerprint recognition solutions in the Android camp.
This has led to a substantial increase in Goodix's operating performance. In 2019, its net profit reached 23.17 yuan, a year-on-year increase of 212.10%, setting a new high since its listing and sending its stock price to the highest level in history. 
It can be seen from the revenue structure of 2019 that fingerprint identification chips accounted for 83.67% of its revenue, touch chips only accounted for 15.98%, and other chips only 0.34%. The fingerprint recognition chip is undoubtedly the absolute main force of its revenue, but it also makes it vulnerable to factors such as new product entry, technological iteration, market fluctuations, industry cycles, and other factors, and its ability to resist risks is weak.
As the fingerprint technology under the optical screen has become the mainstream in the Android mobile phone market, second-tier suppliers including Silimicro (later acquired by Zhaoyi Innovation), Aegis, and Novatek are catching up quickly. New players represented by Rainbowsoft Technology will also enter the game in the second half of 2020, and the market space is gradually saturated.
The main way for new rivals to grab market share is price wars. The price of the fingerprint chip under the screen has dropped rapidly, and the single price has dropped from US$10 when Goodix first launched in 2019 to US$5.
Under the fierce price war, Goodix's profit margin has been severely compressed, and its gross profit margin and net profit margin have dropped from 60.4% and 35.8% in 2019 to 51.81% and 21.45%. At the same time, the net profit attributable to the parent in the third quarter of 2020 fell by 35.75%. Competitor Siliwei has suffered a loss in the first half of 2020.
According to the forecast of Nomura Oriental International Securities, the price of lens-based optical identification chips/modules will continue to fall to US$1.5-2.0/3.0-3.5 by the beginning of 2021. This means that the profit margins of related production companies may further shrink.
In addition to the fierce competition of existing products, Qualcomm's ultrasonic fingerprint recognition technology and the full-screen multi-point in-screen fingerprint technology being developed by manufacturers such as TCL Huaxing are all putting pressure on Goodix, and even reducing dimensionality.
 At present, Qualcomm's second-generation ultrasonic screen fingerprint recognition chip has been applied on flagship phones of Samsung, Meizu, and other manufacturers, which has aggravated the market's concern about the outdated technology update of Goodix.
And 2020 is already the third consecutive year that global smartphone shipments have fallen, and the big market environment is also weakening. With all kinds of factors increasing, Goodix's business is declining regardless of quantity and price.
The Second Growth Is Also A Problem
The single main business is facing huge bottlenecks and downward pressure, and the cultivation and growth of new businesses are particularly important. The original Goodix also achieved a breakthrough through a new product fingerprint under the optical screen, which made the company's first take-off.
Goodix Technology has begun to lay out the product matrix. It began research and development of new IoT technologies and new products in 2018, and exhibited a new generation of heart rate detection chips in 2019, focusing on the wearable device market.
In February 2020, Goodix acquired NXP's VAS business (voice and audio application solutions) at a cost of US$165 million, which can be used in mobile phones, mobile terminals, and automobiles to further expand the product matrix.
The 2020 semi-annual report shows that Goodix has formed four major product matrices: biometric products, human-computer interaction products, voice and audio (VAS) products, and IoT products.
However, these new businesses have not yet formed the climate. According to the 2020 semi-annual report, other chips account for about 8% of the main operating income, and it is difficult to drive the operating income in a short period of time.
A research and development staff close to Goodix Technology told CNB that the NXP VAS business acquired by Goodix is ​​not high-tech, and Goodix has only made minor improvements in the original product technology, so the profitability of the business is weak.
Although car Bluetooth and heart rate detection chips have long been successfully developed, they cannot open up the market on a large scale. "Goodix is ​​still relying on the optical fingerprint chip business for blood transfusion."
Some investors also pointed out that some analysis shows that Goodix will be in the Internet of Things and CIS (contact image sensors) in the future. The Internet of Things can only be tepid for a long time. The CIS field is completely cost-controlling and capital-intensive development, with little advantage.
On the other hand, in smart wearable and automotive chips, data is the most important in these areas, and large companies have their own research and development needs for chips.
In addition, it takes time to accumulate research and development results on heavyweight chips. The researcher told Juchao that the CMOS image sensor developed by Goodix may take about 5 years to accumulate.
Goodix needs time to accumulate technical strength, but capital is losing patience with Goodix at the moment.
On March 15th, Huiding International, the second-largest shareholder of Goodix, with a 7.27% shareholding, announced that it intends to reduce its holdings by no more than 3% of the company's total share capital. Previously, Haifa International has completed 4 reductions, and the cumulative amount of reductions More than 6.8 billion yuan.
Institutions have also sold and exited one after another. According to the data, as of the end of 2019, 477 institutions have held positions in Goodix Technology, but at the end of 2020, the number of holding institutions has plummeted to 19, a decrease of 96% compared to 2019.
At present, Goodix's static price-earnings ratio is around 23 times, and its dynamic price-earnings ratio is around 36 times. Compared with the price-earnings ratio of A-share chip companies, which are often hundreds of times, it seems to be very cheap.
However, in the current market environment, Goodix Technology's future profit performance will not be very good. Once it goes downhill, it will drive the valuation higher and higher, even if it is more than 30 times PE, it is not necessarily cheap.
What Goodix has encountered is not only killing performance and valuation but also killing logic, especially the change in long-term growth logic. This may explain why Huifa International has firmly reduced its holdings of nearly half of its shares at the moment when the stock price has been cut in half.
The key Lies In Downstream Applications
It is not difficult to find the history of the outbreak and decline of Goodix Technology: chip companies, especially IC design companies that adopt the "Fabless mode", are constantly experiencing rapid changes from the competition and the market, and are facing great uncertainty.
This not only requires companies to invest their costs and energy in research and development but also requires companies to have keen insight into market needs and trends, as well as opportunities and luck.
Goodix Technology has always maintained a relatively high ratio of R&D investment. From 2017 to 2019, its R&D investment accounted for 16.21%, 22.52%, and 16.67% of revenue, respectively.
Goodix has always been exploring and investing in new products and downstream markets. Chairman Zhang Fan once said in an exchange with investors: "No one can guarantee that the shots will be hit, especially the more shots, the more bullets will be consumed, but one cannot stop shooting because of fear of waste."
However, the previous investment has not been transformed into a strong product that meets the needs of midstream and downstream and has a visible performance.
An investor in the chip industry told Juchao that China is already the world's largest downstream market for the integrated circuit industry. Chip products alone have a trillion-dollar market size, and the annual growth rate of market demand is about 10%.
China's chip downstream market is large enough, but the challenge for chip companies is whether their products can be recognized by the market.
Take the Cambrian as an example. One of its important weaknesses is that after the cooperation with Huawei is over, it is difficult to find downstream customers for large-scale applications of chips.
"The essence of a semiconductor is a pile of sand, but the cost of producing one piece of sand and one million pieces of sand is very different. Only when large-scale mass production reaches a certain yield and achieves an appropriate price, can downstream customers be willing to pay for it. Success."
"Finding the downstream application market is the lifeblood of IC design companies." The investor said that IC design companies must find their own positioning, application environment, and market at the beginning of making chips.
At present, the problem that Goodix is ​​trying to solve is to open the market for existing IoT products. Although these products have been successfully developed, they accounted for only 0.34% of revenue in 2019. Historically, Goodix has not had any major success cases in areas other than mobile phones, and the promotion of downstream applications has not been successful.
Goodix Technology issued an announcement on March 15 to hire Hu Yuhua, the vice president of Texas Instruments and the president of China. According to external interpretations, Hu Yuhua will focus on expanding the IoT, automotive, and other fields outside the mobile phone market.
Different from the mobile phone market, the IoT product market has a wider customer base, and the market concentration of downstream customers is very low. It is necessary to open new markets and gain recognition from new customers. Juche discovered that Goodix Technology recently signed an agency agreement with Shiqiangchuang e-commerce, authorizing it to act for the IoT product line.
However, as the previous investors have worried, the long-term growth of IoT chips is tepid, and it is difficult to explode in a short period of time like the optical fingerprint chip market, and there is no way to promote the second high growth of Goodix's performance.
Before seeing the new signal of high growth, capital can only choose to vote with their feet and temporarily retreat.
Also Read : Top 4 Benefits Of AI And Cloud Technology