Was It a Foldable iPhone? Why Not!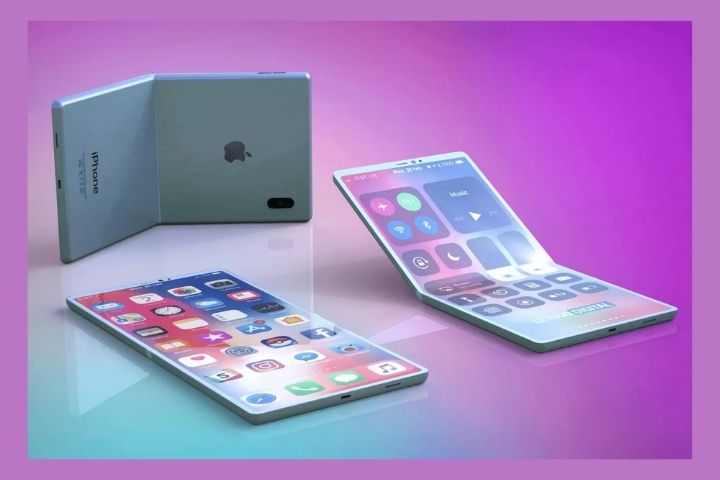 Foldable iPhone: Leaks about a folded smartphone with a bitten apple stamp have been around for a long time, and some say that there is even a working prototype. And this may not necessarily be true. The more so because interesting renders have just appeared, that may indicate what the working name of the iPhone Flip will look like.
iPhone Flip with two screens
the phone may debut later this year
iPhone Flip will not disappoint in terms of specifications
Power and elegance
The latest information also mentions the approximate date of the iPhone Flip presentation. It is said that it may even be the end of this year. However, the more likely date is 2023, as Apple usually takes its time with this type of news.
There are many indications that the foldable iPhone will go towards the former flip phone, and it will therefore be similar in this respect to all the other "Flips" on the market. However, if the renders are to some extent confirmed, it will be one of the thinnest smartphones of this type. The exact fit of the two parts of the device, when folded, is also noteworthy. So there is no fear of dust getting into the screen and possible scratching of the screen.
It is also known that the iPhone Flip will have two screens. In addition to the basic and folding display, there will also be a place for an external auxiliary panel. It will be placed next to the camera and, if you believe the renderings, it is quite neatly hidden in the black part of the smartphone that stands out from the rest of the housing.
Everything also indicates that the smartphone will have three main cameras. For now, it is, of course, too early for their specifications. Nevertheless, it means that, apart from the usual camera, we will also use an ultra-wide angle "eyelet" here.
It is also too early for information about the technical specifications, although these also appear. It would be nice if the iPhone Flip was waterproof, and the hinge seal and the general lack of any ports are to help with this, as Apple has already mentioned in its materials.
There were also rumors that the smartphone could even be powered by the proprietary M1 chip that appears in Apple laptops. However, this is wishful thinking rather than fact, as there would be a big cooling problem here. Hence, we will almost certainly see here a series of Apple processors designed typically for smartphones.
There is also the question of the price of the iPhone Flip. There is no need to leave any illusions here, and it will probably be one of the most expensive, if not the most expensive, iPhones available. We will have to wait a little longer for the era of cheap "collectors."
Also Read : iPhone Still Remains The King: Record Turnover For Apple