4 Potential Careers For Those With a Knack For All-Things Computers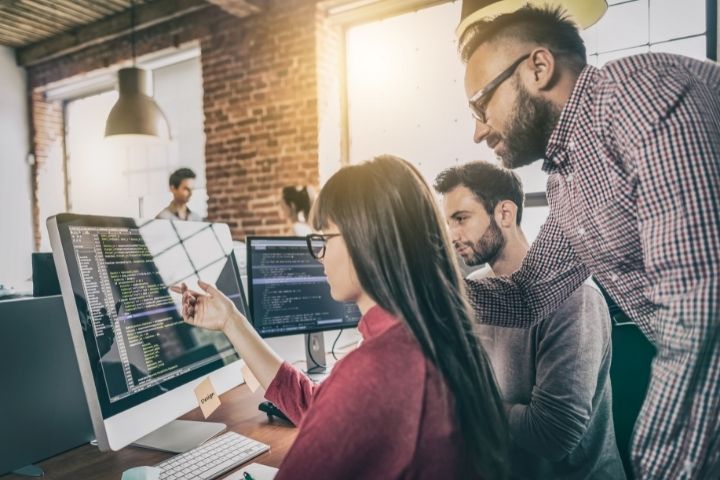 Have computers always interested you? Have you ever thought about combining a passion or interest with your future career path? Doing something you love is a great way to ensure you feel happy and satisfied in your career. You'll feel challenged and engaged from the start right until retirement if you choose. But what kind of career would be ideal for someone with an interest and a skill for computers? Here are a few you may want to consider and research further. One of these could end up being your ideal career path.
Data Engineer
As a data engineer, it will be your job to create data pipelines that are meant to take all kinds of raw data and transform them into data that can be used by a data scientist, among others, to understand better and analyze. You will be the one who designs, builds, and maintains the infrastructure needed.
Data engineers can work in any sized company in any industry, or you may choose to act as a consultant and start a company. This is a rather complex job and requires an analytical mind with an eye for detail. According to Glassdoor, the average salary is $112,493 with some industries and cities paying more than others. Another piece of good news is just how in-demand this job is, which means there is plenty of potential for employment and growth now and in the future.
Gaming Engineer
If your passions lie with computer and console gaming, then a gaming engineer could be the perfect path for you. It's the kind of dream job where you wish that gaming was something you'd get paid for. Well, this path can make it a reality. Producing video games is a specific form of software development and you'll work on all levels of the process. This means that from start to finish, you'll be involved.
In general, gaming engineers tend to work as a team. It's not often that you'll be the only one working on the game; instead, there will be a number of you all sharing ideas, improving upon design concepts and creating something unique that will wow players. If you don't like the idea of working on a team, you may prefer to create small app-based games or work for a small independent company that isn't trying to create the next big hit.
Some of the aptitudes that can make a gaming engineer successful include:
An excellent understanding of programming
Detail-oriented
Creative
Great vision
Works well with others
Can multi-task
While there are lots of career opportunities in this field, it's also pretty competitive. The more you have to offer a potential employer, the better you will fare.
Security Engineer
Some of the biggest issues facing companies of all sizes today are cybercrime and cyber security. This is an issue that has grown exponentially in the past decade with some rather notorious data breaches happening around the world. Employers are now emphasizing cyber and data security like never before, recognizing how important it is to the company. For these reasons, security engineers are now in big demand and can provide another potential career path to follow.
Your duties as a security engineer will be to test, document, screen and report all security threats. Not only will you be watching for security threats, but it will also be your job to put processes and measures in place that will reduce any potential threats. Security software will be used to do your job, so you need to feel comfortable and knowledgeable in that area.
According to Indeed, the average salary as of January 2022 is $103,745 putting this job in line with other computer and software-based careers. And just as you would expect, some industries, companies and cities will pay above the average salary. Once you have a few years of experience under your belt, you'll also be able to move into a higher salary range.
AR/VR Engineer
Here's an interesting career path that has been made popular thanks to advancements in technology in the past decade or so. In this job, you will be working with video, text overlays, 3D animations and audio. For those unfamiliar with AR technology, it refers to augmented reality. It can transform the real world into an augmented world using these computer tools and software. In terms of VR, virtual reality, you dive deeper into computer technology, making for a very creative job.
To excel in this career path you'll not only need to be well-versed, trained and educated in terms of software development and design, but you also need experience with 3D development and most likely programming language. Projects often begin with prototypes and the entire process can take quite a long time from idea, to design, prototype, analysis, debugging and then building the final product.
As for the salary, it ranges quite a bit based on what region you work in. Traditionally the cities of San Francisco, Seattle, Los Angeles, Denver, and New York pay the highest but other cities can also be very competitive. You can also position yourself to work internationally in this career.
What Schooling Do You Need?
To succeed in your desired career path, schooling is often needed and that is the case for the above-mentioned jobs. Software engineering degree programs such as the ones available through Baylor University can ensure you're prepared to take on any of these challenging roles.
A master's in computer science with a software engineering track allows students to learn about different types of specifications, code analysis, design, testing, software architecture and more. It's a well-rounded master that churns out knowledgeable and hirable graduates.
The exciting thing is that this is just a small look at the many career paths you can take if you have an interest in computers and software development. And the fact that so many of these careers are in high demand just makes the job market that much more promising. It's a trend that is growing and shows no signs of slowing.
Also Read : How To Run a Company Fan Page? What Type Of Content To Create?