8 Ways To Manage The IT Security Of Your Business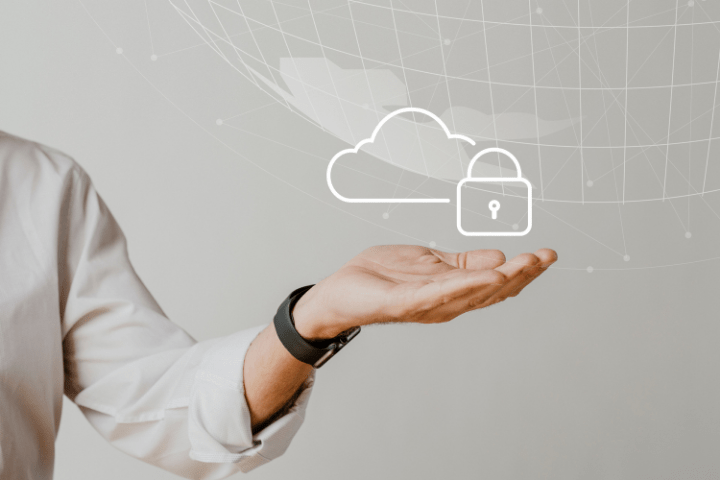 Managing the computer security of your company does not depend on doing a couple of isolated actions. Many times the ignorance of the computer risks that we run is what leads us to lose data or see our work paralyzed. If we want to prevent this from happening, we have to take steps to protect our company information.
How to take care of the computer security of your company? Many have found that delegating these functions to an IT company is the best solution. You let the professionals take care of this function and avoid that due to lack of experience or time, unforeseen events occur that damage your work.
In this article, we will show you the keys to protect the computer security of your company, especially in this increasingly online world.
The 8 Elements That You Must Take Into Account To Protect Your Computer Security
There are several aspects that you should consider to protect your computer security.
1. Protect Your Company's Computers With A Password
The first of all is to avoid unauthorized access from within the company. Each employee must have permissions to access certain areas of your business. But you don't have to access everything.
In this sense, protecting each computer with a password will prevent people who may enter your offices from connecting to your computer without permission. In addition, this measure can be accompanied by the installation of CCTV cameras for greater protection.
2. Keep your Equipment Updated
Older operating systems for which Microsoft no longer updates are highly vulnerable to computer viruses. That is why it is essential to keep your computers regularly updated.
This cannot be left to each employee, especially if you have a lot of computer equipment in your offices. It is advisable that you can delegate this function to specialized computer technicians.
3. Make Regular Backups
A saying goes that prevention is better than cure. Along these lines, it is advisable that you make periodic backups so that you can restore your data in case of information loss.
To make backup copies, it is best that they are in an external place. Our automated, encrypted, cloud backup service is the best solution.
4. Install An Antivirus System
Although antiviruses are not foolproof, they can protect your system from some computer viruses. The ideal is to have an antivirus and a firewall, as well as an anti-spyware tool, to help your company maintain the privacy of information.
There are multiple antiviruses on the market with specific solutions for companies. You can advise us on the most effective solution for your case.
5. Centralized Data Management
When we have a computer network in the company, all our computers can share data. But at the same time, these computers can be connected to a server, for which they connect when using certain programs or to save files.
You don't have to save files on every employee's computer. You can save them to a server drive, or better yet, you can save them to a virtual desktop in the cloud, so you don't have to maintain your own server.
6. Train Your Employees
Employees using company computers and connecting to the Internet must be prepared to prevent online security problems. You must train employees to act in certain situations.
Phishing attacks – These

are phishing for data theft. Cyber criminals who create a website that pretends to be from a bank, a company, a supplier, a public institution, with the intention that you leave your bank details.

Malware – People who send you links via social media or email attachments, but are actually some kind of malware.
7. Create A Security Protocol
Companies must have a security protocol to know how to act in each situation. Where should they save their data, what should they do in case of any incident.
Ideally, you should be able to go to IT maintenance professionals who come to your company or can give you support or advice in the event of any IT security problem.
8. Protect All Your External Data
Mobility is a reality in our companies. We use business laptops, tablets and mobile phones. These devices, which employees take home, travel or use in cafeterias, must also follow a security protocol. Users using them should be able to connect to an intranet in order to access any information.
In addition, there are forms of security that allow the use of mobile phones by facial recognition, which allows no person outside the company to be authorized to use it.
The computer security of your business, sooner or later difficulties will arise. The more computers, more employees, more devices and more data you have, the greater the risks. And the greater the risks, the greater the chances that you will lose data or your privacy will be affected.
Aslo Read : How To Keep Your PC Safe And Secure When Selling Online