How To Check The Position Of Your Website After Typing Selected Phrases?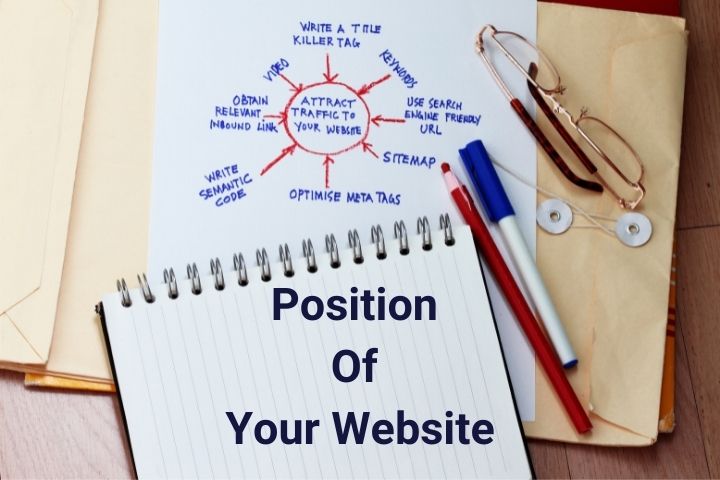 Website: Keywords are words that are typed into internet search engines to find specific information. 
Among the keywords, there are informative phrases (i.e. phrases that are entered in order to obtain an answer to a given question, e.g. "date and place of adam Mickiewicz's death") and advertising phrases, among which the following are distinguished: 
brand words – company name, 

general keywords – usually one or two-word phrases, entered by people who do not yet have specific preferences, e.g. "trips", 

Long-tail keywords – longer phrases typed by users who know exactly what they are looking for, e.g. "plane trips to Rome").
When selecting key phrases, it is worth using the suggestions of the keyword planner or other tools with a similar effect, e.g. Ubersuggest. 
Properly selected words should directly relate to the content of the page, be frequently searched by Internet users, and at the same time used as rarely as possible by the competition.
They occupy a special place in optimization and positioning. They are one of the first and most important elements taken into account in the process of creating a marketing strategies.
How to check the position of your website? Free and paid solutions.
There are many ways to check your own website's position for certain phrases. We present a few of them below. 
Google Search Console
Google Search Console is a free tool that allows you to constantly monitor the position of a website in search results and check technical parameters, including indexation status and organic traffic testing. We also have a list of specific phrases, after entering which our website was displayed and was clicked.
Tools also send you alerts when Google detects technical issues, such as display issues on mobile devices. 
All data is available only to domain owners. To use Search Console, you must first verify your domain. This can be done, among others, by uploading the verification file to the server.
Manual search
Another free way to check a position is to search for it on Google manually. 
You can simply start typing selected phrases into the search engine and count on which position the page was displayed on. 
Additional solutions may be helpful here, e.g. changing the search engine settings so that it displays 100 results on one subpage and installing a Chrome plug-in, e.g. SEO quake, which numbers the search results.
Ahrefs
A tool of note is Ahrefs. It is paid but rich in many very useful functions. 
Ahrefs enables a detailed analysis of keywords and positions and provides a list of suggestions and visibility analysis.
One of the basic functionalities of the tool is Keywords Explorer. It helps in assessing the usefulness of phrases, providing numerous parameters, e.g. difficulty, the average number of searches.
Other specialized tools
It is also worth getting interested in professional tools that enable checking the position, such as Stat4Seo, Seostation, Web position, Serpmonster or Asps. These are paid tools, but therefore they contain many additional functionalities.
Also Read : The Best Practices for Your Customer Loyalty Program