Business Intelligence Solutions: Here Are The Most Sought After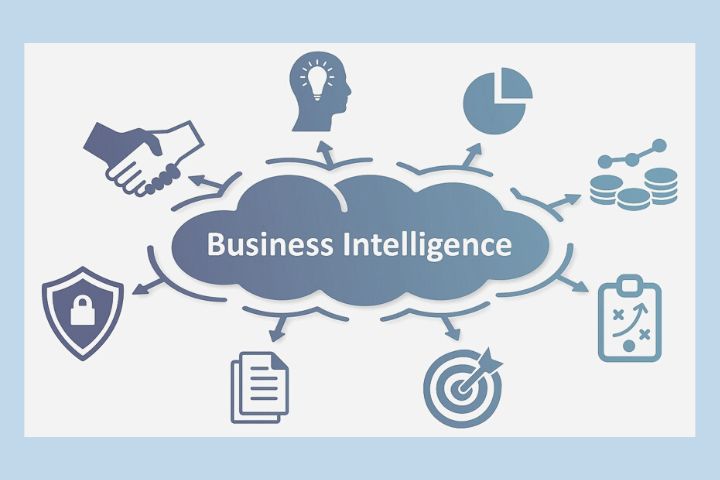 What is Business Intelligence, and why is it important
There are three of the most popular Business Intelligence Solutions. But before examining them, let's give a definition of Business Intelligence, a very popular process in recent years. Business Intelligence ( BI) is the set of processes through which a company collects data and information relating to the market in which it operates; such data and information assume a strategic value when they are subjected to careful analysis to increase the competitive advantage of the business. Generally, the data collected comes both from within the company, as in the case of information systems or production process controls, and from outside, as in the case of CRM software, social media, or e-commerce.
The strategic value of the information obtained through Business Intelligence is underlined by the fact that through the analysis of company performance, it is possible to set targeted strategies in terms of company decision processes, especially in conditions of uncertainty. Adopting this point of view, it appears clear that, in reality, Business Intelligence does not depend on anything other than the corporate vision, i.e., the set of objectives that the company wants to achieve and the tools through which it is required to achieve them.
Some of the most popular Business Intelligence solutions
There are several solutions regarding Business Intelligence, but the most sought-after are essentially divided into three categories:
reporting solutions;

OLAP analysis solutions;

Solutions for creating dashboards.
Business Intelligence Solutions: Reporting
Reporting solutions play a fundamental role in corporate Business Intelligence because they have the task of aggregating and distributing the data and information obtained so that they are available to all interested users. Among the most used reporting solutions, it is possible to mention ETL tools that extract, transform and load data into synthesis systems, data and document warehouses, which help to locate and manage the data dictionary, and GIS, geographic information systems, that acquire, analyze and return information based on geographic data.
Business Intelligence Solutions: OLAP Analysis
OLAP analysis solutions (Online Analytical Processing), which allow the user to access information with any operation, from drag and drop to drill down, are often accompanied by solutions such as drill and explore and data mining.
Business Intelligence Solutions: Creation of Dashboards
Finally, the solutions for the creation of dashboards or dashboards allow you to draw up real balanced evaluation sheets useful for measuring the company's performance.
The underlying architecture of Business Intelligence is therefore composed of: a data source, data extraction and loading technologies, data warehouse technologies for data archiving, metadata for enriching the data archive, tools for data analysis, and finally, any web applications for data presentation.
Business Intelligence solutions: professional advice
The multitude of tools necessary to conduct a good corporate Business Intelligence process makes it essential to have an in-depth knowledge of the various tools and options available. In cases like these, using professional advice can help manage and analyze a large amount of data available more easily. With over fifteen years of activity behind it, Nextre Engineering, a company specializing in the ICT sector, can prove to be a valid support for setting up company strategies through the Business Intelligence process. A team of professional consultants is able to help the customer choose the right tools for their business based on the company vision and provide complete training on the subject. Thanks to the assessment of company performance, Nextre Engineering is also qualified to help the customer set up and define marketing and SEO optimization strategies.
Also Read : A Quick Look at Blockchain Music Streaming Platforms